Thank You For Downloading "The Impact of Managed Accounts on Participant Savings and Investment Decisions."
You will receive an email with a link to download your copy shortly.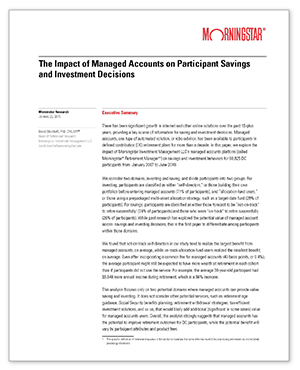 If you don't receive an email from us please check your spam folder and be sure to allow emails from Morningstar.
---
Learn more about this research
Watch the recording from a recent webinar where David Blanchett, Morningstar Investment Management LLC's Head of Retirement Research, discusses this paper's key findings and other managed accounts research.
---