Begin with the End in Mind
In this paper, we outline best practices for plan sponsors focused on maximizing the change of reaching their financial goals both during accumulation and retirement (decumulation). Better choices can help employees to achieve their retirement goals.
---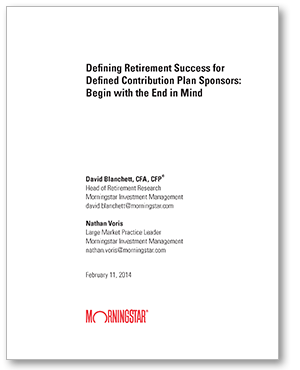 In this report, you will learn:
How to design a program that helps make it easy for employees to make the right decisions.

A few guideposts to consider when developing a plan menu to optimize participant outcomes as well as investment performance.

How to highlight the resources, tools and solutions that can help craft investment and savings recommendations that will resonate with participants.