Thank You For Downloading "Robo-Advisor Upgrade: Installing a Program for Profitability"
You will receive an email with a link to download your copy shortly.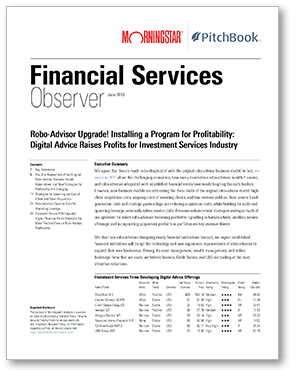 If you don't receive an email from us please check your spam folder and be sure to allow emails from Morningstar.

---
Watch our recent webinar on Morningstar's Research Portal
Review the research highlights of Q2 with Tom Lauricella, editor of Morningstar's Research Portal, by watching a recording of our recent webinar, "Q2 Research Highlights and Trends in Morningstar Cloud". Learn how your peers are using the Research Portal in Morningstar Cloud to understand industry trends with research curated from Morningstar's 300+ global analysts.
---
Share This Paper: