Thank You For Downloading "Bigger Is Better: Defined Contribution Menu Choices With Plan Defaults"
You will receive an email with a link to download your copy shortly.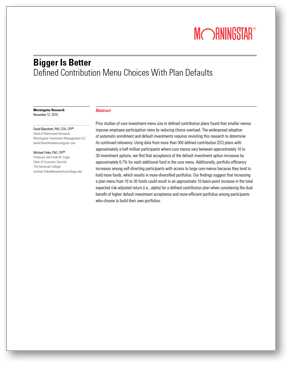 If you don't receive an email from us please check your spam folder and be sure to allow emails from Morningstar.
---
Learn more about this research
Please register for the webinar here.
---