User Guide
Portfolio Manager
Track your investment portfolio, evaluate your strategy, and create watchlists of potential opportunities.
Create your Portfolio(s)
From the home page, click on the Portfolio tab. You'll then see the options of Portfolio and Watch List. The default options of Create New and Portfolio will allow you to create your first portfolio.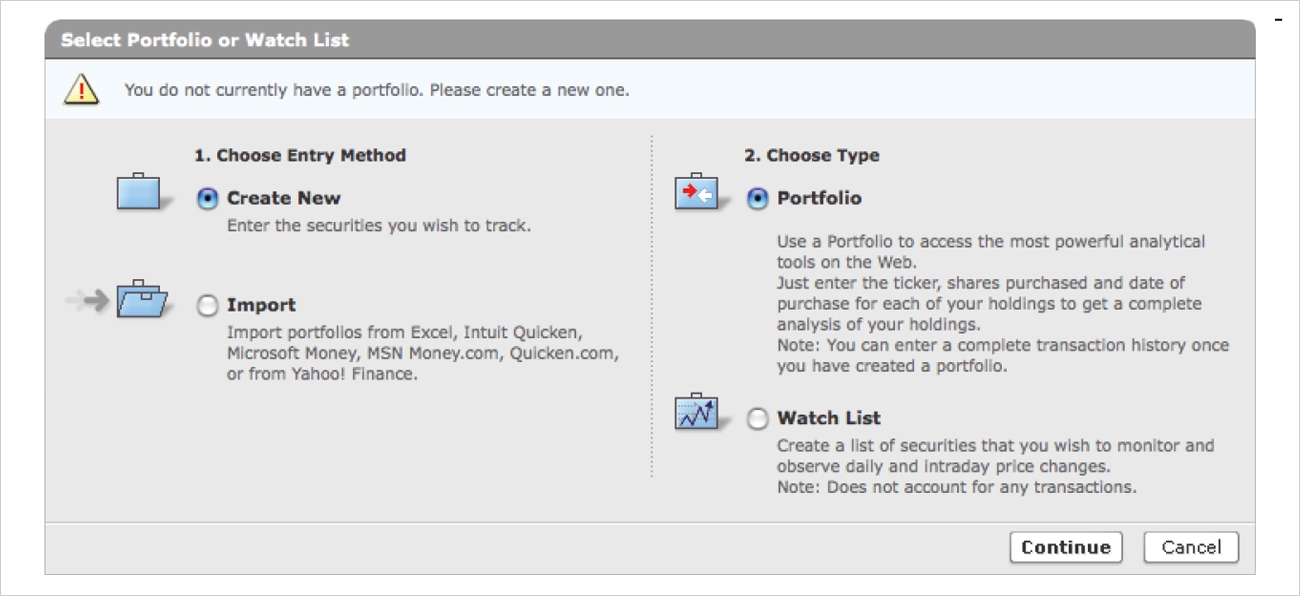 Name your portfolio and add holdings
Type in each holding's ticker or name, number of shares, purchase date and purchase price. When you've entered all your holdings, enter your portfolio name and click Done.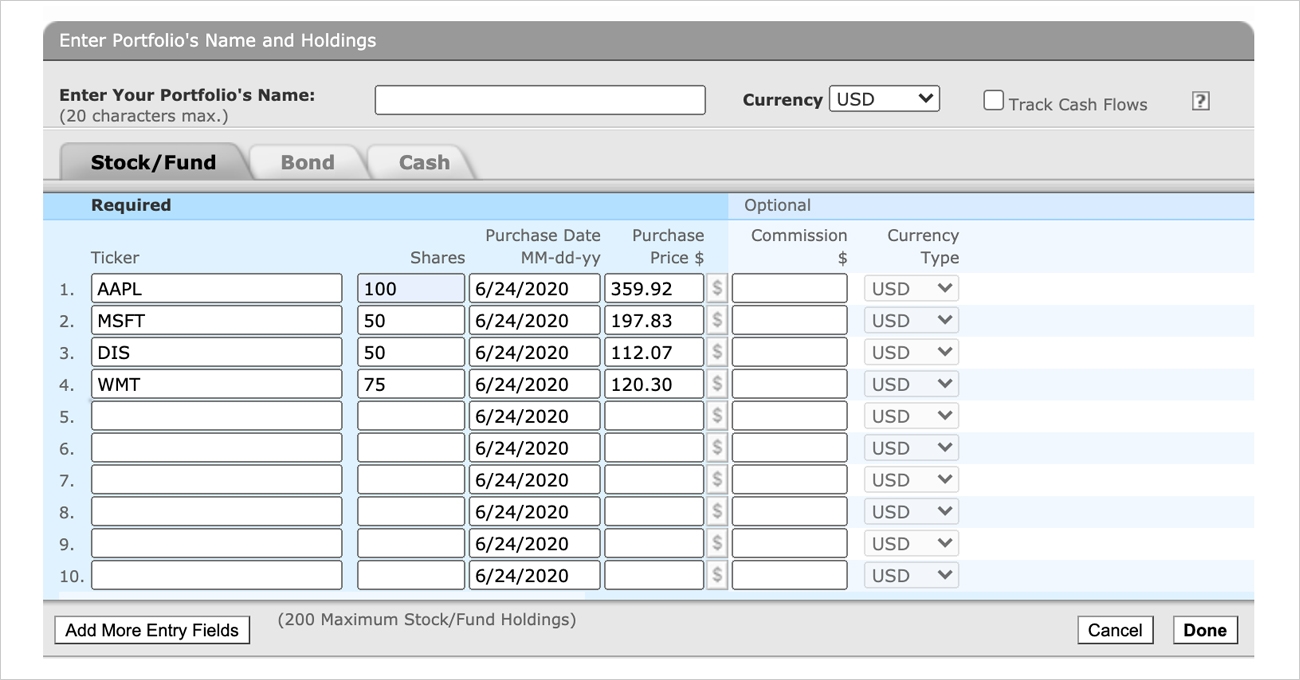 Set your portfolio views
With your portfolio created, you can select from the following Tracking views:
Snapshot
News and Opinions
Intraday
Gain/Loss
Fundamental
Insights

Create your custom view by clicking on My View, select Customize My View and choose your preferred data points, up to a maximum of 35 columns. Once you've completed your selections, click Save. Your newly created view will now be found under My View.