User Guide
Basic Fund Screener
Search and filter funds by performance, ratings, or financials, and browse those that match your investment criteria. Select from the following:
Fund Type: Fund group, Morningstar category, manager tenure.
Cost and purchase: minimum initial investment, load, expense ration.
Ratings and risk: Exclusive Morningstar star rating and risk assessment.
Returns: Total returns ranging from year-to-date to 10-year.
Portfolio: For stock funds-turnover, total assets, average market capitalization. For bond funds- average credit quality and duration.
As an example, here's how to screen for 1) Large Growth funds with a 2) $1,000 minimum initial investment, a 3) expense ratio of up to 1%, and 4) a Morningstar Star Rating of four stars: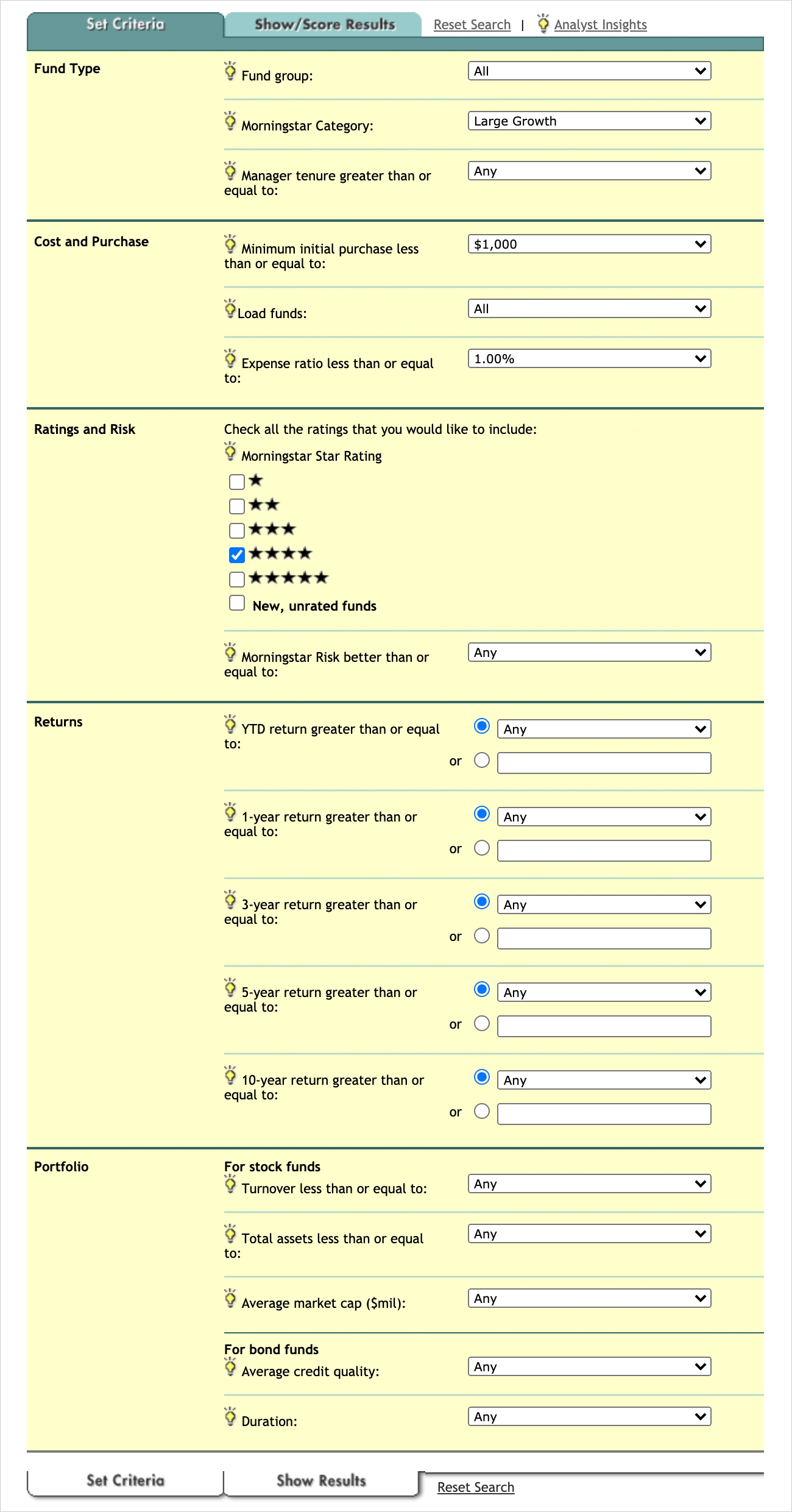 From the Results screen, you can then:
Choose from four different views. (Snapshot, Performance, etc.)
Sort the results by clicking on any column heading.
Use Change Criteria to start a new search.