User Guide
Basic Stock Screener
Search and filter stocks by performance, ratings, or financials, and browse those that match your investment criteria. Click here or from the home page, click the Research tab and then Stocks. Scroll to the Tools section on the right side and click Basic Stock Screener.
Select from the following filters:
Stock Basics: Sector, stock type, Morningstar equity style box placement, market capitalization
Morningstar Stock Grades: Growth, profitability and financial health
Company Performance: 3-year revenue growth, return on equity, 5-year forecasted earnings growth
Stock Performance: Total returns ranging from 1-month to 5-year
Valuation: Trailing P/E ratio, P/E to earnings growth ratio, dividend yield
Example: Here's a screen for all Healthcare stocks that fall into Morningstar's Large Growth category and have a market cap of at least $1 billion.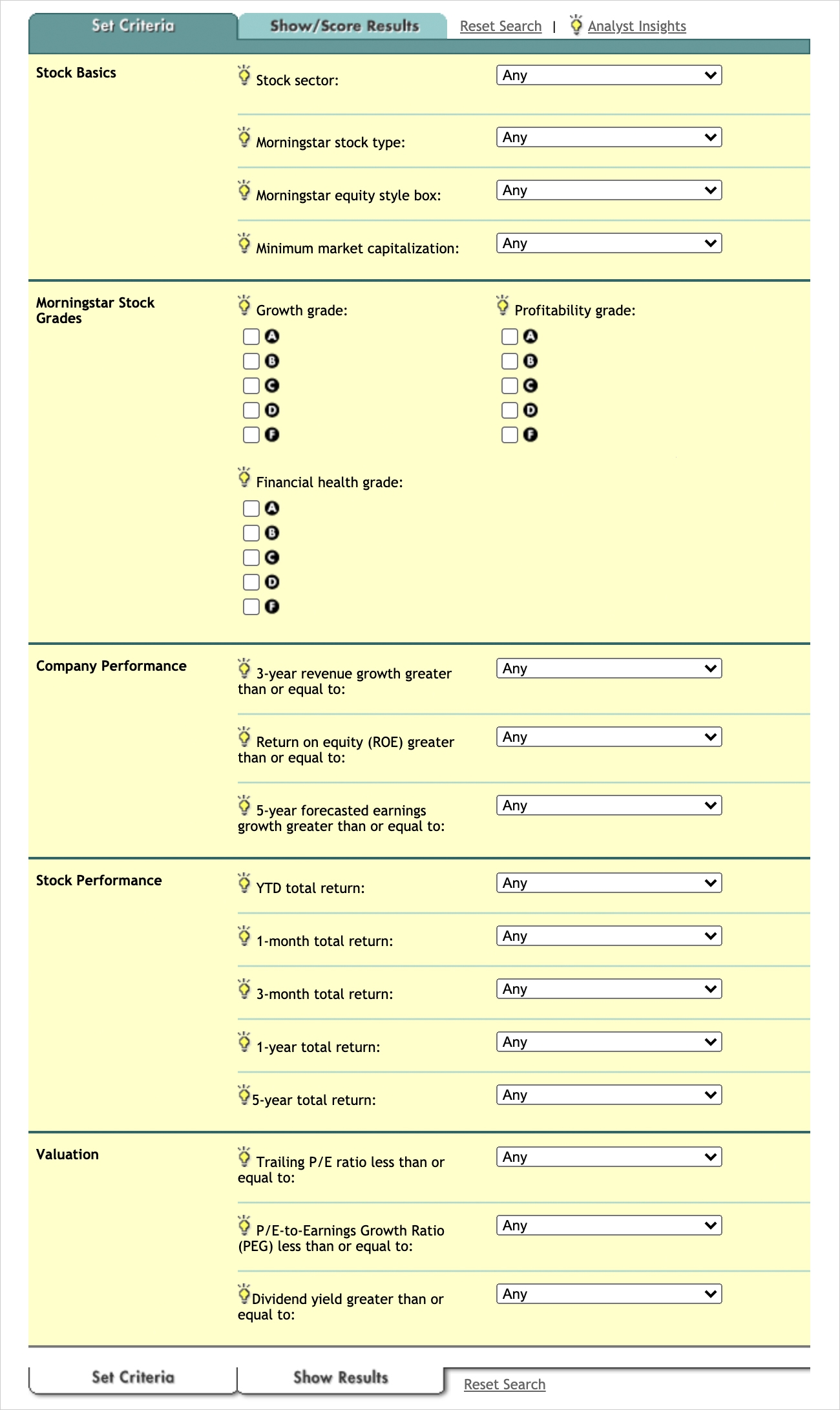 The results are then sortable by clicking on each column header.