Your health and safety is a priority for us.
---
Morningstar
Investment Conference
Save the Date: May 16–18, 2022
McCormick Place, Chicago
The Morningstar Investment Conference is built around cutting-edge research, insights that bubble up the key messages of that research, and analysis that spots trends and patterns to help you see the big picture. And now's the perfect time to put it all to work. It's time to take stock of our goals, realize new opportunities, and build the future. Join us May 16–18, 2022.
Whether you attend in person or join us online, our flagship event helps investing professionals recognize lessons from the past, understand what's happening now, and peek around the corner at what's next.
2021 Speakers
The conference brings together some of the financial industry's top minds.
Rob Arnott
John Bellows
Walter Booker
Bill Browder
Rianka Dorsainvil
Jennifer Grancio
Megan Greene
Dennis Lynch
Bill Nygren
Mark Tibergien
Tiffany Wilding
Catherine Wood
Morningstar Speakers
Karen Andersen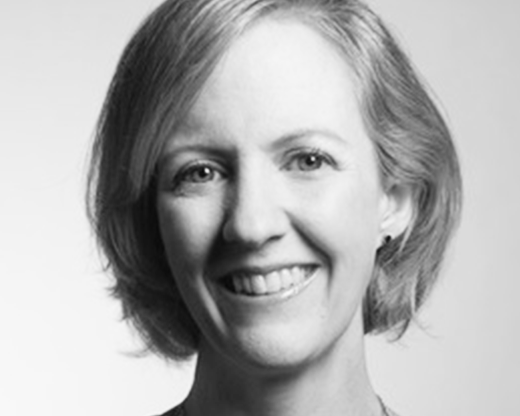 Karin Anderson
Sarah Bush
Preston Caldwell
Seth Goldstein
Kunal Kapoor
Leslie Marshall
Daniel Needham
Sarah Newcomb
Katie Reichart
Dave Sekera
Erin Stafford
2021 Agenda
---
8:00 a.m.–7:00 p.m. CDT
R E G I S T R A T I O N   O P E N


---
10:00 a.m.–10:50 a.m. CDT
Morningstar Fund Ratings Explained
Morningstar Research Showcase: Portfolios Track

In this perennially popular session, we present the methodology for the Morningstar Rating (the "stars"), the Morningstar Analyst Rating (the "medals"), and the Morningstar Sustainability Rating (the "globes") assessments, as well as their performance.
Jeffrey Ptak, Morningstar Research Services LLC
 
Thinking about ESG Risk in Credit Markets ☆
Morningstar Research Showcase: Fixed-Income Track

An array of ESG-related sustainability scores and assessments are available, causing anxiety for investors looking to ESG risk assessments for help in making investment decisions with conviction. In this panel discussion, you will learn how investors are informing their sustainable investment strategies with the insights from ESG scores and assessments in credit ratings. Panelists will discuss if there is a benefit to keeping ESG scores and assessments separate from credit ratings, how ESG scores and assessments are adapting to be forward-looking, and what the key challenges are in assigning ESG risk within a securitization structure.
Stephanie Mah, DBRS Morningstar / Ian Tam, Morningstar / Heather Lang, Morningstar


Integrating ESG Into Investment Portfolios ☆
Morningstar Research Showcase: Practice Management Track

The majority of U.S. investors do not currently incorporate sustainability into their investment portfolios. Interest continues to grow, however, as evidenced not only by asset growth but also in the concerns and preferences cited in surveys, particularly among younger investors. For advisors just beginning to think about integrating sustainability into their practices, there are more questions than answers. In this session, we present our new, comprehensive framework for transitioning client portfolios and thus answer many of the questions that advisors confront in this challenging but important process. We cover each of the key steps, from identifying ESG goals to evaluating the pre-existing portfolio's sustainability profile and selecting sustainable fund alternatives.
Josh Charlson, Morningstar / Jon Hale, Morningstar / Alyssa Stankiewicz, Morningstar


---
11:00 a.m.–11:50 a.m. CDT
ETF and Passive Investments Research Highlights ☆
Morningstar Research Showcase: Portfolios Track

Join our research analysts for a highlight reel of recent research within the realm of exchange-traded and index funds.
Ryan Jackson, Morningstar / Ben Johnson, Morningstar / Dan Sotiroff, Morningstar


Leveraging Climate Research in the Investment Process ☆
Morningstar Research Showcase: Portfolios Track

The upcoming 26th UN Climate Change Conference and new regulatory developments and guidance in North America and Europe have placed renewed urgency on addressing global climate change. Given the rapid evolution of market developments, what research and data are available to help investors meet their clients' needs? In this session, we will explore the latest market development and trends, review available carbon/climate data sources, and discuss the challenges of interpreting the broad and deep reservoir of new data.
Simon MacMahon, Sustainalytics


Disruption and Innovation With Morningstar Indexes ☆
Morningstar Research Showcase: Portfolios Track

As capital continues to flow to passive investments, investors are faced with a tyranny of choice when it comes to index solutions. Traditional beta has long been a commodity and has benefited investors to a great degree. ESG, thematic strategies, and strategic beta, however, must be analyzed like active strategies. In this session, we will survey the changing passive landscape through the lens of Morningstar Indexes.
Andrew Lane, Morningstar / Dan Lefkovitz, Morningstar Indexes


---
12:00 p.m.–1:00 p.m. CDT
L U N C H


---
1:00 p.m.–1:50 p.m. CDT
Introducing Morningstar's Research on Model Portfolios ☆
Morningstar Research Showcase: Portfolios Track

Morningstar's multi-asset manager research team reveals the latest trends in model portfolios, examines best practices for evaluating model portfolios, and highlights its top rated model portfolios for both hands-off advisors and do-it-yourself advisors looking for a starting point.
Madeline Hume, Morningstar / Jason Kephart, Morningstar / Adam Millson, Morningstar


How ESG Shapes the Decision to Invest ☆
Morningstar Research Showcase: Practice Management Track

Morningstar recently conducted original research on how ESG options affect people who are investing for retirement and by how much. ESG has been a complex and, in some instances, controversial topic in the investing-advice process. We will present the results of our analysis: Do ESG investment options increase the chance that people will become investors? Or do they backfire and undermine peoples' interests?
Samantha Lamas, Morningstar / Ryan Murphy, Morningstar Investment Management, LLC / Steve Wendel, Morningstar


The Private-to-Public Pipeline: What's Next
Morningstar Research Showcase: Equities Track

Hundreds of companies made their U.S. public market debut last year, raising record-breaking sums along the way. The pipeline remains engorged as the surge continued into 2021. Join our private and public market analysts to hear about some of the industries with the hottest activity and some of the companies potentially coming soon to a portfolio near you.
Alex Frederick, PitchBook / Robert Le, PitchBook / Michael Miller, Morningstar / Rebecca Scheunemann, Morningstar


---
2:00 p.m. CDT
E X H I B I T   H A L L   O P E N S


---
3:00 p.m.–3:30 p.m. CDT
Opening Keynote: Kunal Kapoor, CEO, Morningstar, Inc.
Kunal Kapoor, Morningstar


---
3:30 p.m.–4:30 p.m. CDT
Navigating Today's Fixed-Income Minefields and Unearthing Opportunities ☆
Keynote

Fixed-income investing is rife with hazards these days, including ample credit and interest-rate risk-taking against a backdrop of mounting inflationary pressures. Join two skilled economists as they share their expectations for fixed-income markets and where they are finding values in this tricky territory.
John Bellows, Western Asset / Tiffany Wilding, PIMCO / Karin Anderson, Morningstar


---
4:30 p.m.–4:40 p.m. CDT
2021 Morningstar Awards for Investing Excellence
Keynote Stage

Sarah Bush, Morningstar


---
4:40 p.m.–5:40 p.m. CDT
Gloom or Boom? Two Wildly Different Perspectives on Equity Valuations ☆
Keynote

Stocks are overvalued... or are they undervalued? High-flying companies like Tesla are destined to come down to earth... or are they just getting started? Should investors place their bets based on what we know works over time, or has something fundamental changed? Many advisors have fielded questions from their clients in the past year about growth stocks' standout—but rocky—performance. Should investors allocate more or less of their portfolios to up-and-coming industries? In this session, we will hear both sides of the argument.
Rob Arnott, Research Affiliates / Catherine Wood, ARK Investment Management / Daniel Needham, Morningstar Investment Management


---
7:00 a.m.–6:30 p.m. CDT
R E G I S T R A T I O N   O P E N


---
7:00 a.m.–8:00 a.m. CDT
B R E A K F A S T   I N   T H E   E X H I B I T   H A L L


---
8:00 a.m.–8:50 a.m. CDT
The Disruptors, the Disrupted, and How to Value Them ☆
Keynote

Accelerating secular changes, such as increasing digitization and automation of businesses, or extreme events, such as COVID-19, have created new conundrums for managers across the valuation continuum and up and down the market cap ladder. At what point do investors pay too high a price to be on the right side of change, and when do valuations get low enough to create opportunities on the wrong side? Two renowned portfolio managers with different investment styles will discuss how they account for disruptive change when building their portfolios, from searching for new ideas to managing competitive threats facing current holdings.
Dennis Lynch, Morgan Stanley Investment Management / Bill Nygren, Oakmark Funds / Katie Reichart, Morningstar


---
9:00 a.m.–9:50 a.m. CDT
Investing in the Future of Energy ☆
Breakout: Equities Track

Investing in the energy sector has historically meant owning petroleum companies. But the ground seems to be shifting beneath the sector—are we witnessing disruption in real time? Has the almost-singular focus on fossil fuels caused the largest energy firms to miss out on the secular trend toward solar, nuclear, and geothermal energy? Is there still value in owning the incumbent players?
Tom Levering, Wellington Management / Stan Majcher, Hotchkis and Wiley Capital Management / Elaine Stokes, Loomis, Sayles & Company / Tom Nations, Morningstar


What's Next for Core Bond Strategies? ☆
Breakout: Fixed Income Track

Investors have poured more than $350 billion into intermediate core bond and intermediate core-plus bond funds and ETFs since April 2020. In this session, you will hear from portfolio managers at three of the most prominent stewards of fixed-income assets on what to expect from core bonds going forward.
Pramod Atluri, Capital Group / Robin Foley, Fidelity Investments / Brian Whalen, TCW / Brian Moriarty, Morningstar


Advisor Guide to Cryptocurrencies ☆
Super Breakout: Portfolios Track

Crypto has been ubiquitous in the news. Every advisor has fielded questions from clients about whether and how to incorporate cryptocurrency in asset allocations. In this session, we will explore how to accomplish just that, examining the pitfalls and benefits of various approaches.
Matthew Hougan, Bitwise Asset Management / Tyrone Ross, Jr., Onramp Invest / Annemarie Tierney, Liquid Advisors / Ben Johnson, Morningstar


What Makes People Trust an Advisor?
Breakout: Practice Management Track

In this session, we will present new experimental results on what makes an individual trust or distrust an advisor, especially among underserved populations.
Ryan Murphy, Morningstar Investment Management, LLC


Introducing the Morningstar Sustainable Investing Framework
Digital Only Attendees

Join one of the leading voices in the sustainable investing field as he presents Morningstar's new sustainable investing framework. The framework is designed to help advisors understand the motivations behind sustainable investing, the various approaches to applying a sustainability lens to investments, and the role sustainability approaches play in structuring portfolios.  Advisors can use the framework to help educate clients, evaluate funds, and build portfolios that align with client needs and interests.
Jon Hale, Morningstar


---
10:00 a.m.–11:00 a.m. CDT
B R E A K   I N   T H E   E X H I B I T   H A L L


---
11:00 a.m.–11:50 a.m. CDT
Risks and Opportunities in China ☆
Breakout: Equities Track

China has become an increasingly large part of non-U.S. equity indexes in recent years, and many China A-shares are available to investors directly. Growing geopolitical tensions and governance issues, however, present challenges. The panelists will explore how the rise of China is impacting their portfolios and where the risks and opportunities lie.
Brendan Ahern, KraneShares / Noriko Honda Chen, Capital Group | American Funds / Leon Eidelman, JPMorgan Asset Management / Andrew Daniels, Morningstar


Investing for Income in a Low-Income Environment ☆
Breakout: Portfolios Track

Bond markets are in uncharted territory with interest rates at unprecedented low levels. As bond market theories struggle to keep pace, asset allocators and income investors must adapt in real time. This is a particularly challenging climate for those who need to live off their investments. Should or could we have seen this coming, and what should planners do about it now?
Michael Finke, The American College of Financial Services / Jonathan Guyton, Cornerstone Wealth Advisors / Hong Cheng, Morningstar Investment Management / John Rekenthaler, Morningstar


How to Protect Your Portfolio Against Inflation  ☆
Super Breakout: Portfolios Track

Inflation has always been on investors' and planners' radars, but concern about its potential impact on investing outcomes hasn't been this high in more than a generation. The panelists will discuss the benefits and pitfalls of tools available to manage the risk, as well as the probability that inflation will become a serious problem.
Nic Johnson, PIMCO / Catherine LeGraw, GMO / Evan Rudy, DWS Group / Bobby Blue, Morningstar


Who Are Investors? ☆
Breakout: Practice Management Track

More than 43 million investors visited Morningstar.com last year, and our new media platforms reach millions more. Our audience are investors of every type, age, and demographic: financial advisors, institutional investors, media, and intermediaries. Who are they, what are they reading, what investments catch their attention, where are they coming from, and what are they interested in on social media? Morningstar's editor in chief, head of behavioral sciences, and chief marketing officer will answer those questions so that you can engage with existing clients and potential clients.
Nicolas Owens, Morningstar / Rob Pinkerton, Morningstar / Steve Wendel, Morningstar / Susan Dziubinski, Morningstar


Canadian Client Focused Reforms and the Assessment of Risk ☆
Digital Only Attendees

The Canadian Securities Administrators have implemented a broad, sweeping set of changes to regulation, designed to better the experience of the investor. The Client Focused Reforms (CFRs), which touch on some of the same areas as Regulation Best Interest changes in the U.S., set a higher minimum standard by which all advisors service clients. The core of the rule changes center around an advisor's ability to make recommendations that are in line with a client's risk tolerance and risk capacity, paired with an appropriately risky portfolio. Join our session to learn about the impacts of the reforms in Canada, and Morningstar's approach to marrying a client's risk profile to that of the portfolio.
Shawn Brayman, Morningstar / Ian Tam, Morningstar / Ruth Saldanha, Morningstar


---
12:00 p.m.–1:00 p.m. CDT
L U N C H


---
1:00 p.m.–2:00 p.m. CDT
A True Story of High Finance, Murder, and One Man's Fight for Justice
Keynote

Bill Browder was the largest foreign investor in Russia until 2005, when he was denied entry to the country for exposing corruption in Russian state-owned companies. In 2009, Browder's Russian lawyer, Sergei Magnitsky, died in a Moscow prison after uncovering and exposing a $230 million fraud committed by Russian government officials. Their impunity in Russia led Browder to spend several years conducting a global campaign to impose visa bans and asset freezes on individual human rights abusers, particularly those who played a role in Magnitsky's false arrest, torture, and death.
Bill Browder, Hermitage Capital Management


---
2:10 p.m.–3:00 p.m. CDT
The Future of Value Investing ☆
Breakout: Equities Track

After a few fits and starts, value stocks finally seem to be enjoying a sustained resurgence. But value investing's long streak of underperformance spurred some deep soul-searching among both portfolio managers and investors: What is the future of value investing? Is it still a viable approach? We will explore these questions as well as the best ways to assess valuation, the changing definitions of value, and the challenges value investors still face.
Elizabeth Desmond, Mondrian Investment Partners Limited / Pat English, Fiduciary Management, Inc. / Brian Selmo, First Pacific Advisors / Alec Lucas, Morningstar


Three Up-and-Coming ESG Strategies ☆
Breakout: Portfolios Track

ESG may be new for many asset-management firms but not for the managers represented in this panel. We will discuss their processes and methodologies and explore the challenges and opportunities that the wide and deep array of new ESG-oriented data sets affords.
Karina Funk, Brown Advisory / Lance Garrison, Atlanta Capital Management Company / Steve Liberatore, Nuveen / Nick Goralka, Morningstar Research Services LLC


What Makes People Happy in Retirement? ☆
Breakout: Practice Management Track

The topic of "financial life planning" is hot. We will explore how advisors can work with their retired and soon-to-retire clients to make sure this next phase of their lives is financially sound and reflects their aspirations and life goals.
Michael Finke, The American College of Financial Services / Cheryl Holland, Abacus Planning Group / Jim Linday, Individual Investor / Christine Benz, Morningstar


Is ESG Just a Trend or Material to the Investing Process? ☆
Super Breakout: Practice Management Track

Is ESG material to the investing process? Are you ready to talk to your clients about it, and are they ready for you? Sustainable investing is showing up in every corner of the investing world, and this panel features marketing and business executives who have committed resources and long-term plans to enable investors and their financial advisors to navigate the sustainable-investing landscape. Each will explain their approach to ESG, discuss their market research on investor readiness for ESG, and welcome your questions on the depth of materiality ESG will have to client interest, reporting, and performance.
Cheryl Gustitus, Sustainalytics / Oliver Stracey, J.P. Morgan Asset & Wealth Management / Kristina Van Liew, Graystone Consulting / Rob Pinkerton, Morningstar


---
3:00 p.m.–4:00 p.m. CDT
B R E A K   I N   T H E   E X H I B I T   H A L L


---
4:00 p.m.–5:00 p.m. CDT
Growth Outlook and the Impact of Inequality on Our Economy
Keynote

The stock market is not the economy, but advisors still find it hard to avoid questions from clients about it. Economist and expert on wealth and income inequality Megan Greene will provide a perspective on the prospects for growth in the world economy and explore where the path will be smoother or rockier, as well as providing a case for addressing inequality for the benefit of all.
Megan Greene, Harvard Kennedy School


---
5:00 p.m.–6:00 p.m. CDT
R E C E P T I O N   I N   T H E   E X H I B I T   H A L L


---
7:00 a.m.–12:30 p.m. CDT
R E G I S T R A T I O N   O P E N


---
7:00 a.m.–8:00 a.m. CDT
B R E A K F A S T   I N   T H E   E X H I B I T   H A L L


---
8:00 a.m.–8:50 a.m. CDT
A Conversation with Jennifer Grancio, CEO, Engine No. 1
Keynote

Jennifer Grancio, Engine No. 1 / Michael Jantzi, Sustainalytics


---
9:00 a.m.–10:00 a.m. CDT
Investing in Strange Times: 2020's Implications for Long-Term Investors ☆
General Session

We've exhausted all superlatives in describing the events of 2020, but opportunities for long-term investors still abound. Based on the collective bottom-up research of hundreds of securities analysts, we will focus on a core set of activities that have changed markedly since February 2020—health, work, shopping, mobility, and energy—to help you understand where investment opportunities lie in 2022 and beyond.
Karen Andersen, Morningstar / Preston Caldwell, Morningstar / Seth Goldstein, Morningstar / David Sekera, Morningstar / Erin Stafford, DBRS Morningstar


---
10:00 a.m.–11:00 a.m. CDT
How to Grow Your Practice by Embracing Diversity & Inclusion
General Session

Bringing diversity to your advisor business is not just the right thing to do, it's the smart thing to do. The demographics of the country are changing, and many advisory firms are keen to adapt. Becoming diverse requires a new level of understanding about the experiences of people of color in financial services and the needs of first-generation wealth builders. During this session, you will hear speakers' personal experiences around the need for greater diversity in financial services. They will discuss topics such as conducting a cultural audit, considering the challenges and potentials for a wider base of recruiting, and building trust and career paths among a more diverse staff.
Walter K. Booker, MarketCounsel / Rianka Dorsainvil, 2050 Wealth Partners / Mark Tibergien, Pathstone / Sarah Newcomb, Morningstar


---
11:00 a.m.–11:30 a.m. CDT
B R E A K   I N   T H E   E X H I B I T   H A L L


---
11:40 a.m.–12:30 pm. CDT
Managing Long-Term Care/End-of-Life Care ☆
Super Breakout: Practice Management Track

Long-term care (LTC) was a hot topic in the planning profession before 2020 and was amplified by COVID-19's devastating impact on people in institutionalized LTC settings. In this candid conversation, Christine and Carolyn will discuss how advisors can help their clients plan for their own care.
Carolyn McClanahan, MD / Christine Benz, Morningstar


Uncovering Value in a Changing Muni Market ☆
Breakout: Fixed Income Track

The muni market went on a tear after experiencing historic volatility in first half of 2020; inflows into category funds continued to smash records through the first half of 2021. Join us to dissect some of the most interesting markets that muni investors have seen in decades. We'll discuss with our leading panel of municipal fund managers what helped buoy their strategies through this volatile time, where they're uncovering value in today's extremely tight market, and what they're looking out for in 2022.
James D'Arcy, The Vanguard Group / Elizah McLaughlin, Fidelity Investments / Konstantine "Dino" Mallas, T. Rowe Price / Elizabeth Foos, Morningstar


The Implications of the Growth of Indexing ☆
Breakout: Equities Track

ETFs have been a wonderful technology for investors, particularly when combined with passive indexes, but what are the possible negative consequences on the market as a whole? In this session, the panelists explore whether ETFs can become such a large segment of the market that price discovery is no longer working, whether purchases and sales of securities "without a view" drives prices up or down, and other important issues that, coincidentally, surfaced during the height of the GameStop episode early in 2021.
Wes Crill, Dimensional Fund Advisors / Mike Green, Simplify / Ananth Madhavan, BlackRock / Ben Johnson, Morningstar


☆ Approved for CE credits. Agenda is subject to change.
Celebrate With Buddy Guy
Few people are more "Chicago" than Buddy Guy. The 2021 Morningstar Investment Conference is your chance to see him live at an exclusive reception and concert for conference attendees on Sept. 23.
2021 Sponsorship & Exhibit-Hall Opportunities
Conference sponsorships let your firm join our lively conversation. Past sponsors know that the Morningstar Investment Conference is more than just a way to show off your logo—it's a chance to connect with an engaged audience of decision-makers. And since we're meeting in person this year, there are also limited spots for your booth on the exhibit-hall floor this September.
Download Our 2021 Sponsor Kit
2021 Sponsors & Exhibitors
This year's exhibit hall is the spot to network with people from asset-management firms, fintech companies, media groups, and more. Morningstar experts will also be on hand to answer all of your questions.
4U Platform, LLC

American Century Investments / Avantis

AQR Capital Management, LLC

Aristotle

ARK Investment Management

Artisan Partners Limited Partnership

Asset-Map

Baird Advisors

Bitwise

BlackRock

Bluerock

Calamos

Charles Schwab & Co., Inc

Conestoga Capital Advisors, LLC

Delaware Funds by Macquarie

DPL Financial Partners

Driehaus Capital Management

Edgewood Management, LLC

eMoney Advisor

Etleap
Federated Hermes, Inc

Fidelity Investments

Financial Advisor Magazine

FMI Funds

FPA

Fred Alger & Company, LLC

Halo Investing

Harris Associates

Hotchkis & Wiley

Innovative Portfolios

IPOX Schuster, LLC

Janus Henderson Investors

Jensen Investment Management

John Hancock Investments

KraneShares

Longbridge Financial

Loomis Sayles & Company, L.P.

Lord Abbett

MFS Investment Management
Pacific Funds

PGIM Investments, LLC

PIMCO

Principal

Redtail Technology

Resolute Investment Managers, Inc

RIA in a Box

Riskaylze

Riverbridge

Schafer Cullen Capital Management

T. Rowe Price

Thrivent Mutual Funds

ThinkAdvisor

Touchstone Investments

Tweedy, Browne Company

Wasatch Global Investors

Wealthmanagement.com

William Blair

Women in ETF's

YourStake
Welcome to Chicago
Chicago is Morningstar's home and a hub for business and culture, and our conference is just a 10-minute cab ride away from downtown. The McCormick Place convention center is right off Lake Michigan and steps away from our partner hotels.
2021 Frequently Asked Questions
When is the 2021 conference
The 2021 Morningstar Investment Conference will take place Sept. 22–24.
---
What are the passes?
For the first time ever, we are hosting a hybrid event that combines in-person and digital conference experiences. Attendees can register for the in-person experience (the Chicago + Digital pass) and get access to all the digital content, or they can register to attend online only (the Digital Only pass).

We will also host a virtual reality conference experience this year. Attendees can elect to attend our VR experience and have an Oculus Quest headset sent to them (the VR + Digital pass), or bring their own headset (the Bring Your Own Headset VR Experience + Digital pass) and have instructions sent with how to access our conference. We're aware of the the current recall of the foam facial interface on the Oculus Quest 2 headsets. Rest assured, everyone who signs up for a VR pass will get a silicone cover designed to solve issues with the headset cushioning.

All pass holders get access to the digital conference experience so they can watch sessions on demand.
---
How much do the passes cost?
We've got several pricing tiers aimed at meeting the needs of as many attendees as possible. Since the world was in the middle of an unprecedented crisis last year and we were exploring new ground in digital events, last year's all-digital conference was $149. This year, we're committed to making our digital event bigger and better than last year, and we think that this year's registration fee is still a bargain. Digital attendees get nine live keynotes, four live breakout sessions, 12 on-demand breakout sessions and all the content from the Morningstar Research Showcase that precedes this year's conference. On top of that, every session will be available on demand for a month after the event ends
---
What is the cancellation policy?
Both digital and in-person conference registrations are 100% refundable if cancelled by Friday, Sept 16.

Which sessions will I be able to watch live?
Digital attendees will be able to watch all keynotes and most general sessions live. For the conversation with Jennifer Grancio and breakout sessions, digital attendees will be able to watch the super breakout sessions (as noted on the agenda) for each block of time. Once the conference is finished, digital attendees will be able to log back in and watch every single keynote, general session, and breakout session.
---
What software is required for the event?
All the sessions and the virtual exhibit hall will be accessible online via our digital event platform (powered by Intrado). All you need is a computer or mobile device and a web browser!
---
How do I access the digital platform?
You'll get an email from "Morningstar Events" the week of Sept. 13 with access credentials for the event and an invitation to preview the platform on Sept. 15. If you don't get that message, send us an email at morningstareventsUS@morningstar.com
---
Will there be technical support during the event?
A technician will be available for live chat throughout the event to assist you with any technical difficulties.
---
What are the minimum requirements from my computer that I will need to participate?
The technical requirements can be found here.
---
Will I be able to participate if my company has a corporate firewall in place?
In most cases, firewalls will not pose a problem. You should be able to participate in the entire event if your company has a firewall in place. There is a port checker in the system check that will allow you to see any potential issues. Run the system check here.
---
Will I be able to participate from my computer and mobile device?
You can attend via PC/Mac browser or mobile device. A user cannot log in on two devices at the same time.
What are your health and safety protocols?
Morningstar considers the health and safety of everyone at McCormick Place our top priority. Read more about our Duty of Care Plan here.
Will there be on-site medical care at McCormick Place?
We want to make sure health and safety is at the forefront this year, so we've with teamed up with In House Physicians to deliver high-quality, on-site medical care for all of our attendees at McCormick Place. IHP will provide the following:
– Daily health screening via our mobile app
– Two on-site paramedics to address health concerns
– Full pharmacy for attendees who left their prescriptions at home
– Medical emergency supplies in a mini emergency room
– 24-hour on-call medical specialists
Location
McCormick Place Lakeside Center Room E257

Hours
September 22: 8:00 a.m.–7:00 p.m.
September 23: 7:00 a.m.–7:00 p.m.
September 24: 7:00 a.m.–12:30 p.m.

If you have questions or concerns about our commitment to health and safety at this year's conference, send an email to MorningstarEventsUS@morningstar.com and we'll try to help.

---
When will the agenda be released?
The agenda's out! Check the top of this page. 
---
If I attend in person, what will I have access to the digital event?
Yes! All in-person attendees will get access to the digital event platform and all of the on-demand sessions through Oct. 24.
---
Will copies of speakers' presentations be available?
We always give our speakers the option of sharing their presentation decks after the conference, some participating companies' compliance rules don't allow this. If a speaker agrees to let us share it, we will always attach it to the agenda session via the event app.
---
What should I wear?
For the in-person event, we encourage business professional attire. If you're attending online, we vote for sweatpants.
How do I get CE credits?
When you register, be sure to indicate the type of credit you are seeking. You may obtain CFP® credit by watching both live and on-demand sessions.
---
What do I have to do to earn credits for a session?
Attend the entire session. The system automatically tracks attendance, and you will qualify for credit only if you stay from beginning to end.

---
How much credit can I earn at MICUS?
The 2021 Morningstar Investment Conference has been approved for 25 continuing education credits by the CFP® Board of Standards for Continuing Education (CE) and the NASBA for Continuing Professional Education (CPE).
---
When will I receive my credits?
For CFP® designations, Morningstar will submit credit on behalf of advisors within 30 days after the event ends: Oct. 24.

For CPA designations, you will receive a link to a credit certificate within 30 days after the event ends: Oct. 24, at which time you can self-report to your appropriate board.

Recommended arrival and departure dates:
In-person attendees who plan to attend our Research Showcase on Wednesday, Sept. 22, should plan on being onsite by 9:30 a.m., as it starts at 10 a.m. The final conference session ends at 12:40 p.m. on Sept. 24.
---
What hotel should I stay at?
We've arranged rates with these hotels at McCormick Place:

Hyatt Regency McCormick Place $289/night
2233 S. Dr. Martin Luther King Jr. Drive Chicago, IL 60616
+1 312 567 1234
Hyatt Reservations

Hilton Garden Inn Chicago McCormick Place $219/night
123 E. Cermak Chicago, IL 60616
+1 312 791 1121
Hilton Reservations