Morningstar
Investment Conference
Join Us 28–29 October.
The 2021 Morningstar Investment Conference will feature two days of research, insights, and analysis with one clear purpose in mind: empowering investor success. We're still finalising the details, so check back soon for updates.
The Morningstar Investment Conference is designed to help investing professionals recognize lessons from the past, understand what's happening right now, and peek around the corner to see what's next.
2020 Speakers
The conference brings together some of the financial industry's top minds.
Keynote Speakers
Dr. Rajiv Kumar
Narayana Murthy
Lord Nicholas Stern
Rupal Bhansali
Speakers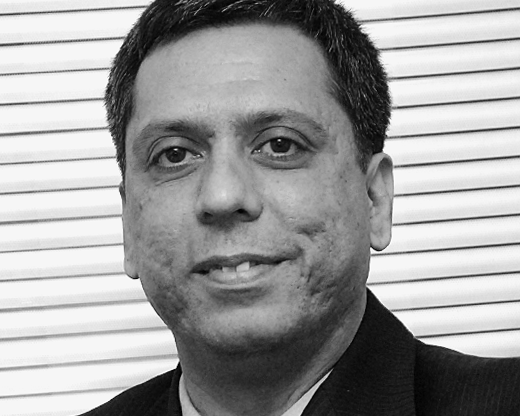 Ajay Bagga
Ananth Narayan
Ayaz Motiwala
Dr. Jim Walker
Gautam Trivedi
Navneet Munot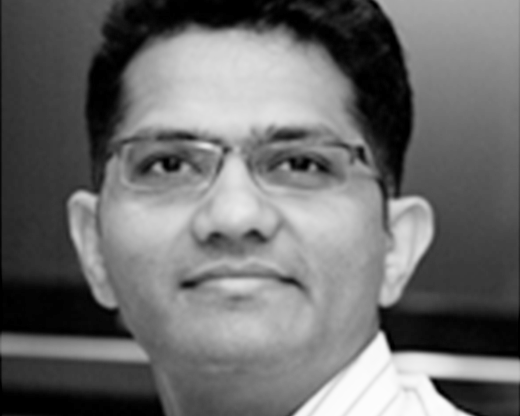 Nilesh Shah
Nilesh Shah
Penelope D. Foley
Pranjul Bhandari
Prashant Khemka
Ayesha Faridi
Safir Anand
Samir Arora
Samiran Chakraborty
Sandeep Parekh
Sanjay Bakshi
Sanjoy Bhattacharyya
Sankaran Naren
Sonal Varma
Morningstar Speakers
Kunal Kapoor
Don Phillips
Michael Jantzi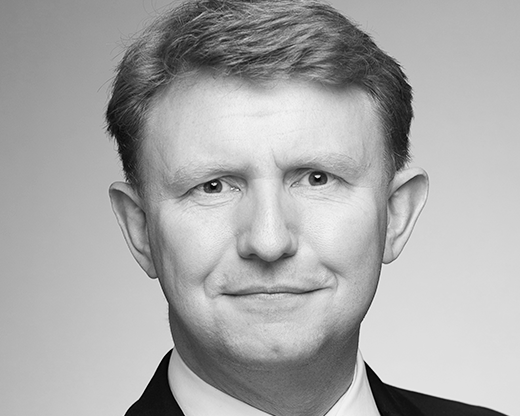 Dan Kemp
Matt Wacher
Aron Szapiro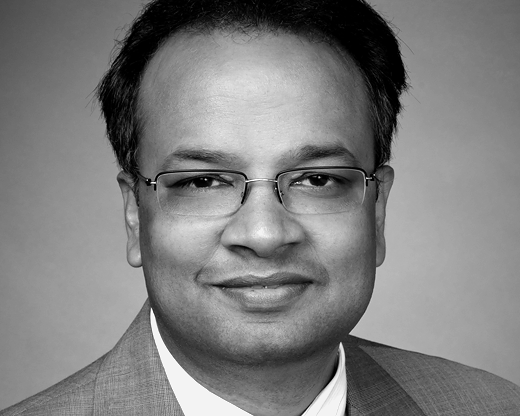 Aditya Agarwal
Jiju Vidyadharan
Kaustubh Belapurkar
Dhaval Kapadia
Larissa Fernand
Himanshu Srivastava
Chintan Mehta
2020 Digital Agenda
---
10:00 a.m.–10:25 a.m. (IST)
Welcome and Opening Remarks
Kunal Kapoor & Aditya Agarwal, Morningstar


---
10:35 a.m.–11:20 a.m. (IST)
International Equities: What's Ahead?

Market sentiment has been dominated by the U.S. presidential election arriving midway through reporting season, how soon a coronavirus treatment is developed, and the size of future fiscal stimulus. Increasing concern about the dominance of giant technology and technology-driven consumer companies is raising the risk of a regulatory crackdown. Where is the U.S. stock market headed after enjoying an exceptionally robust and unexpected decade? Is this the coming of age of frontier markets? How will emerging economies fare? Rupal Bhansali, who identifies herself as a nonconsensus investor, looks at the above issues and whether or not there is a compelling investment thesis for other asset classes.
Rupal Bhansali, Ariel Investments / Moderator: Kaustubh Belapurkar, Morningstar


---
11:35 a.m.–12:15 p.m. (IST)
Global Economy Under Stress

The pandemic has tipped the scales to a rare outright contraction in world GDP. The COVID-19 epidemic hit at a time of great economic vulnerability and could be the shock that drives a wobbly global economy into recession. Corporate profits have been hard-hit, forcing companies take extreme efforts to shore up their balance sheets by squeezing inventories, retrenching their work force and slashing investment. This investment downcycle will lead to a recession that cannot be stopped by central bank stimulus. The U.S. economy has been afflicted with some significant macro imbalances; namely a very low domestic savings rate and a chronic current account deficit. Would this spark a dollar crash? An overview on the changing global landscape.
Dr. Jim Walker,  Aletheia Capital / Moderator: Matt Wacher, Morningstar


---
12:25 p.m.–1:05 p.m. (IST)
Investing During a Pandemic

Black Swan events are unpredictable, yet unavoidable. When they appear, it is difficult to see beyond. But it is imperative that we do all we can to protect our finances and safeguard our wealth in such times. Sanjay Bakshi discusses an investment framework that will not only protect the portfolio to a large extent, but allow for investments in opportunities that come by.
Sanjay Bakshi, ValueQuest Capital / Chintan Mehta, Morningstar


---
1:05 p.m.–2:00 p.m. (IST)
Break


---
2:00 p.m.–2:45 p.m. (IST)
The Hunt for Growth

Global equity markets experienced a catastrophic drop and a ferocious rally. Bond yields are being driven lower with central banks moving into liquidity overdrive. Liquidity favours seemingly over-priced assets—U.S. big tech, developed market government bonds, and the USD. Gold bugs came roaring back after almost a decade. Commercial real estate is witnessing an unforeseen WFH culture. Where are multi-asset managers finding value?
Sanakaran Naren, ICICI Prudential AMC / Dan Kemp, Morningstar / Moderator: Dhaval Kapadia, Morningstar


---
3:00 p.m.–3:45 p.m. (IST)
Emerging Themes in Post-Covid World

While disruption has been the norm for a while, the pandemic has dramatically altered certain behaviour shifts. It has challenged our existing structures and sowed the seeds of radical disruption and change. An event that has had such a ferocious implication on consumer behaviour will definitely shape the investing landscape. What are the investing themes that have been severely disrupted? What are the new trends that have emerged that investors must pay heed to? Which patterns of consumption will result in a seismic shift as to where money is deployed?
Nilesh Shah, Envision /Ayaz Motiwala, Nivalis Partners / Gautam Trivedi, Nepean Capital /Moderator: Ayesha Faridi, ET Now


---
4:00 p.m.–4:40 p.m. (IST)
In converstation with Dr. Rajiv Kumar
A Self-Reliant India
The Prime Minister has revealed his vision of a self-reliant India in a post-pandemic world. Is it possible to be self-reliant in a globalised world? Would the inadequacy of human capital put a spoke in the wheel? What challenges must India surmount to achieve that? Rajiv Kumar, economist and vice-chairman of NITI Aayog, is best positioned to answer those questions. At a time of GDP contraction, low morale, and a financial services sector under strain, a road map is essential and extremely timely. 
Dr. Rajiv Kumar, NITI Aayog / Moderator: Dan Kemp, Morningstar


---
5:00 p.m.–5:40 p.m. (IST)
Refuge of Safety or Search for Yield
Markets across the globe have gone into a tailspin after countires imposed lockdowns in the wake of COVID-19. While treasury yields trend lower, credit spreads have widened across the curve. Increasing outflows from high-yield funds have only exacerbated the situation. As bond fund managers look towards an eventual return to economic growth, where are they truly finding value now? Are  investments into Emerging Markets a viable option? With local credit spreads being attractive, is it time to revisit the lower rated credit space? Experts answer these queries in the backdrop of the dangers that lurk. 
Navneet Munot, SBI MF / Ananth Narayan, SPJIMR / Penelope Foley, TCW Group / Moderator: Jiju Vidyadharan, Morningstar


---
10:00 a.m.–10:40 a.m. (IST)
In Conversation with Narayana Murthy

Murthy is one of the world's most recognised leaders. Credit goes to him for conceptualising, articulating and implementing the Global Delivery Model, or GDM, that gave rise to the Indian software industry. Morningstar's CEO Kunal Kapoor engages in a conversation with the legendary billionaire, philanthropist and cofounder of tech giant Infosys. 
Narayana Murthy, Infosys / Kunal Kapoor, Morningstar


---
11:00 a.m.–11:40 a.m. (IST)
Value Investing: Opportunity or Lost Cause?

Value has dramatically underperformed growth in the recent years, which leads investors to question the utility of the value style of investing. Observers of the market would disagree, knowing how 'value' has faced such dire circumstances in the past only to make a strong comeback, delivering superlative returns. But is it different this time around?
Sanjoy Bhattacharyya, Fortuna Capital / Safir Anand, Anand and Anand


---
12:00 p.m.–12:40 p.m. (IST)
Controlled Diversification or Concentrated Investing

There is an old investment saying: Concentrated wealth makes people wealthy, but diversified wealth keeps them wealthy. The concentrated vs. diversified portfolio debate is one of the oldest in investing history, with plenty of evidence supporting each thesis. A veteran investor shares his learnings and stance. 
Samir Arora, Helios Capital Management / Moderator: Himanshu Srivastava, Morningstar


---
12:40 p.m.–1:20 p.m. (IST)
In Search of Alpha

The coronavirus sent markets into a tailspin. After a calamitous crash and an astounding bounce back, there is a glaring disconnect between economies and stock markets. The fear of COVID-19 is having a profound impact on consumer psychology, which in turn shall impact corporate profits. Fears are growing that the worldwide economic downturn could be especially deep and lengthy, with recovery limited by continued anxiety. How does one search for alpha given such an unprecedented and volatile backdrop?
Prashant Khemkha, White Oak Capital Management / Moderator: Larissa Fernand, Morningstar


---
1:20 p.m.–2:30 p.m. (IST)
Break


---
2:30 p.m.–3:10 p.m. (IST)
Indian Economy in a Funk

India's economy was already in the throes of a slowdown before the beginning of the pandemic. Its GDP grew at 4.2% in 2019–20, its slowest pace in nearly a decade. Thanks to the COVID-19 pandemic and subsequent lockdown, the economy is now in contraction zone. Unemployment is expected to rise. NPAs are an unending nightmare for the Indian banking sector. A look at the challenges ahead and the road map we must embark upon to lift the economy out of its funk.
Samiran Chakraborty, Citigroup / Sonal Varma, Nomura Singapore Limited / Pranjul Bhandari, HSBC Securities & Capital Markets (India) / Moderator: Ajay Bagga, private investor and director


---
3:30 p.m.–4:10 p.m. (IST)
Fund Industry at the Crossroads

Equity and debt funds have seen significant value erosion. Equity funds took a beating due to market volatility, while debt funds were knocked by a combination of credit events and illiquidity. This resulted in an increase of regulatory scrutiny. While there is much criticism of the regulator curbing the agility of fund managers, it is worth noting that regulatory moves have been reactive. Which forces us to address the issue of how proactive fund houses have been with respect to strong governance and oversight mechanisms for reviewing and monitoring investment decisions. Have they adopted best practices in investment and risk management? How does India fare in comparison to global best practices? What needs to be done? A discussion.
Sandeep Parekh, Finsec Law Advisors / Nilesh Shah, Kotak AMC / Aron Szapiro, Morningstar / Moderator: Jiju Vidyadharan, Morningstar


---
4:30 p.m.–5:00 p.m. (IST)
COVID-19 – A Sustainable Recovery

The impact of the current pandemic is evidence of how the natural world can unleash havoc on every facet of the economy. While the world continues to reel from the immediate challenges, another calamity looms—the climate crisis. Both underline the fact that we are all in this together. No country is immune from major global threats. While this current scenario will eventually pass, it is in the coming months that recovery strategies are likely to be formulated and the path set. It would be wise for governments to press the reset button towards a more sustainable future. Mitigating the effects of climate change takes a multifaceted approach with economic policy playing a pivotal role. Can the political will that has been summoned to fight this pandemic be applied to climate responses?
Lord Nicholas Stern, London School of Economics / Moderator: Michael Jantzi, Sustainalytics


---
5:15 p.m.–5:45 p.m. (IST)
A Perspective on Investing Trends

Successful investing is about accumulated insights, not panaceas. Those words of wisdom are credited to Don Phillips. Morningstar's first mutual fund analyst, he went on to become its chief executive officer and is currently the managing director. He will engage in a broad-ranging discussion on investor psychology, the draw of passive investing, the rise of ESG, and strategic guidance of regulators.
Don Phillips, Morningstar / Kaustubh Belapurkar, Morningstar
 
2020 Digital Sponsorship Opportunities
Conference sponsorships let your firm join our lively conversation. Past sponsors know that the Morningstar Investment Conference is more than just a way to show off your logo—it's a chance to connect with an engaged audience of decision-makers.
MICIN FAQs
New date for the MICIN 2020 digital conference
The MICIN 2020 digital conference will take place on 3 & 4 November 2020. The exact times will be communicated and confirmed in due course. On-demand content from the conference will be available until 1 December 2020. 
What is the digital Morningstar Investment Conference experience?
The digital Morningstar Investment Conference is an immersive online event that features all the key benefits you love about our flagship industry conference, bringing together industry leaders and investing experts to discuss the latest developments and share new perspectives on the market.
What software will be required to view the keynote speakers, panel discussions and interact with people?
The digital Morningstar Investment Conference will be web-based, so all you'll need is a computer or tablet or mobile and an internet connection.
What will the digital Morningstar Investment Conference cost to register?
Owing to ongoing pandemic we are giving complimentary access to this conference. Hope you benefit from the knowledge from around the globe.   
Are continuing education credits being offered?
CFP practitioners attending the two-day conference are eligible to earn 10 Continuous Professional Development (CPD) points, (5 points for each day). CFA Society India members are also eligible to earn PL Credits of 1.0 PL credits per hour of learning based on attending the conference sessions. PL points shall be awarded based on the attendance and must be self-update online using CE tracking tool. For any query related to PL credits please write to events@india.cfasociety.org.  QPFP certificants attending the conference  are eligible for 10 ACE points (5 points per day).
Will any form of live event take place for the Morningstar Investment Conference?
There will not be any on-ground event taking place in association with the Morningstar Investment Conference in 2020.
Where can I find the agenda for the digital Morningstar Investment Conference?
Agenda details and our speaker line-up details are forthcoming. Thank you for your patience!
I'm registered. What can I do now to prepare for the conference?
Bookmark our social media hash tags to get the latest updates and live insights from the conference: #MICIN and #MICDigital.