Morningstar
®

Investment Conference
14 May 2020
Morningstar brings the latest market insights and investment views from the industry's top minds. Discover new perspectives on the market and ideas to put into practice.
Speakers
The conference brings together some of the financial industry's top minds.
Keynote Speakers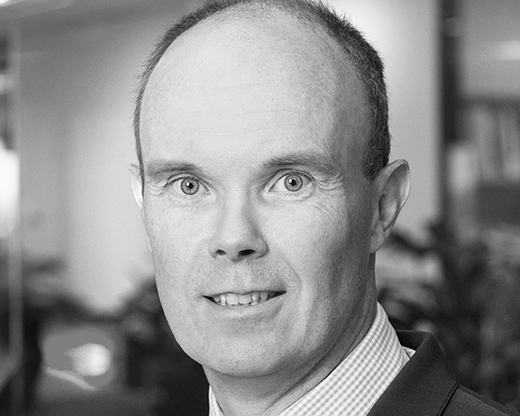 Hamish Douglass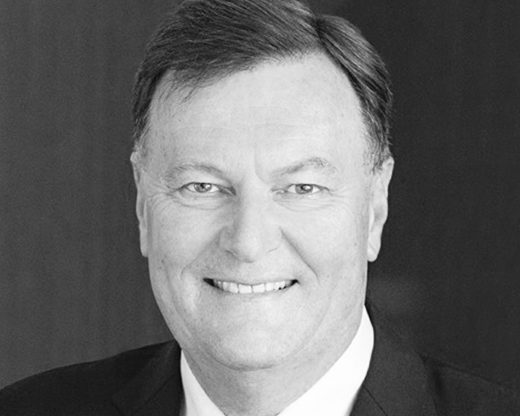 Michael Thawley
Featured Speakers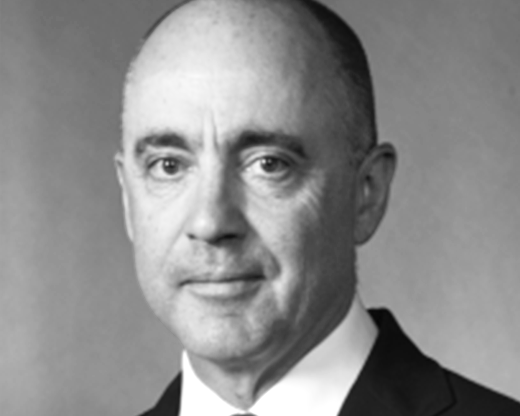 Simon Doyle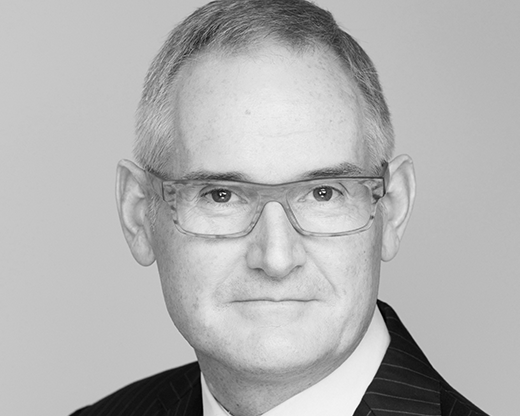 Keith Lloyd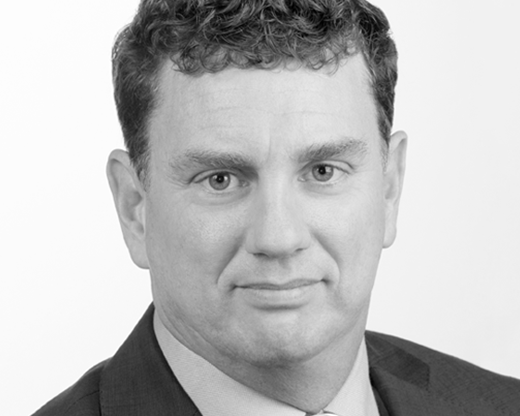 Sean Martin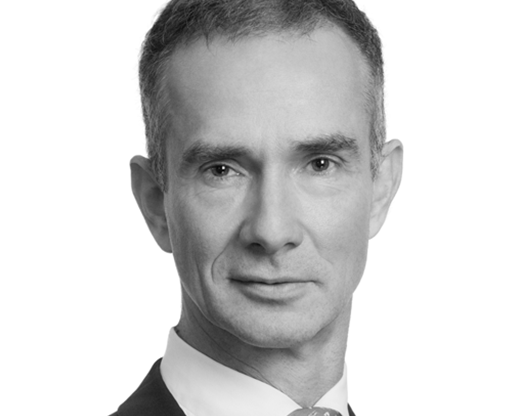 Jacob Mitchell
The Agenda
---
9:00 a.m–9:40 a.m.
Geopolitics has never played such a significant role in moving markets. Michael Thawley, vice-chairman of Capital Group International, will identify the three main drivers shaping the global, economic and strategic order. He will discuss the fracturing western democratic institutions, the evolving US-China trade relationship, Chinese domestic economic reform and Brexit. Delegates will leave knowing the key questions they need to consider when looking at the overall 2019 global economic picture, and what this means for Australia.
---
9:50 a.m - 10:30 a.m.
Finding the best opportunities for an active asset allocation approach is a challenging exercise. Strategies that target CPI+ objectives using a flexible asset allocation generally think along two lines: meet the return target but also use the flexibility to think about avoiding sequencing risk. In this session we explore these dual, and perhaps competing, objectives. Should the return target be paramount or is avoiding significant variability of outcomes at the expense of returns the right course of action. Is it possible to do both? You'll hear from three experts on this topic. We'll explore their approaches to the competing objectives and get an insight in to their current thinking on where the best opportunities lie.
---
10:30 a.m. - 11:00 a.m.
Learn how the analytical tools available on Adviser Research Centre can help you evaluate a portfolio's asset allocation and exposure to regions and sectors to ensure the portfolio is constructed to meet its desired goals. Also, view some of the new and exciting developments for the product that will make comparing investments much easier.
---
11:00 a.m - 11:40 a.m.
Bond yields have continued to confound many investors. Expectations have flipped 180 degrees in less than a year, with interest rate cuts priced in across many bond markets. Meanwhile, credit spreads remain tight as the cycle continues unabated. In this context, how should you respond to these conditions in constructing a fixed interest allocation? Is the conventional wisdom about the diversifying properties of bonds under threat as central banks reverse course on their quantitative easing programmes – and if so, what should be done? Our offshore and local experts will explore these topics and more in our fixed interest panel.
Our equity analysts spend every day scouring the investable universe to uncover companies with sustainable competitive advantages that are trading at sizeable margins of safety. While not every great company trades at a great price, our research team has found several that look to offer outsized long-term return opportunities—and some that look substantially overvalued. Please join our analysts to learn about their latest best ideas and outlooks for the banking, mining, consumer, and gaming sectors.
---
11:50 a.m - 12:30 p.m.
The investment world is seeming awash with tags such as 'Responsible Investment', 'Environmental, Social and Governance' and 'Sustainability'. Generally speaking we have all come to grips with these tags and have some understanding of what they do and don't represent. This session looks at the issue from a practitioner's point of view. How are these types of products used by practitioners and their clients? Are they as relevant as we think they are or are investors confused by all the jargon? Our panelists will explore this topic from a variety of angles to provide insights that will help you cut through the noise. We'll explore whether products in this space are hitting the mark with practitioners and their clients.
ETFs, LICs and LITs have had plenty of media headlines, positive and negative. Investors have voted with their feet, judging by the large volume of money flowing to listed investments in recent times. But is there a catch? By understanding the drawbacks and technicalities of listed investments, investors will be better placed to benefit from their advantages. This session will draw on the insights of industry experts to recount the history of listed funds, such as how they delivered in the GFC, what's been driving their recent growth, and tips to avoid the sub-optimal experiences that some investors have had when transacting. We'll also look to the future, including evolving regulation, developments in overseas markets, and what that means for Australian investors.
---
1:30 p.m - 2:10 p.m.
Creating and running a successful business, while also managing a consistently outperforming investment portfolio, is no mean feat. But Magellan's Hamish Douglass can comfortably lay claim to achieving both. This 'Fireside Chat' will delve into some of the secrets of Magellan's success, exploring key learnings from accomplishments and mistakes along the way, providing crucial insights and takeaways for any business owner or leader. We'll then delve into Douglass' current thinking on markets, where he sees the opportunities and risks, and how those are currently being reflected in Magellan's portfolios.
---
2:20 p.m - 3:00 p.m.
Global equities are frequently buffeted by macroeconomic news from interest rate directions to geopolitical risks and trade negotiations to name a few. But growth drivers of the past have changed, as is the likelihood of technological disruption and potential impacts of climate change. So there's lots to talk about how our panellists, Kera Van Valen from Epoch Investment Partners and Jacob Mitchell from Antipodes Partners, come to their stock selection and portfolio construction.
---
3:00 p.m - 3:30 p.m.
Are managed accounts in your business roadmap? See how Morningstar Direct is a single solution for the managed account process, from asset allocation and investment selection, through to the automation of custom reports.
---
3:30 p.m - 4:10 p.m.
In a low yield world investors have increasingly been willing to pay up for earnings growth, driving valuations within a subset of the market to stratospheric levels. Meanwhile, structural challenges have beset a number of companies where valuations have appeared more attractive. The volatility of 2018 showed that sentiment can change quickly, providing both risks and opportunities for active managers. We'll discuss the threats and opportunities currently facing investors with two highly rated Australian equities managers, with extensive experience across multiple investment cycles.
---
4:10 p.m - 4:20 p.m.
Morningstar's investment experts will interpret and apply learnings from throughout the conference and answer the top questions on your mind.  Gain insights into portfolio construction, investment selection, and more.
When You Get Here
International Convention Centre
Level 5, Grand Ballroom
14 Darling Drive, Sydney NSW 2000

Welcome to Sydney
It's Morningstar Australasia's home and one of the world's most desirable meeting and event destinations. Located in the heart of Darling Harbour, ICC Sydney is easily accessible by public transport, including light rail, ferry, and train and is only a 10 minute walk from Central and Town Hall train stations. Secure car parking is also available and conveniently located within the Darling Harbour precinct. 
Thank You to Our Sponsors
Be a visible part of the MICAU experience by becoming a sponsor. It's about more than attendees seeing your company's logo—it's an effective way to reach decision makers.
See You in the Exhibit Hall
Network with over 700 of your fellow financial professionals and leading asset management, fintech and financial advice firms. Morningstar experts will be on hand too – ready to answer your burning questions.
FAM Funds

Fidelity Investments

First Affirmative Financial Network

First Eagle Investment Management

Firsthand Technology Value Fund, Inc.

First Trust Portfolios L.P.

FMI Funds

FolioDynamix

Forester Value Fund

FPA Funds

Franklin Templeton Investments

Frost Investment Advisors, LLC

Gabelli Funds

GuideStone Funds

Harbor Funds
Heartland Funds

Harding Loevner

Havener Capital Partners

Hotchkis & Wiley

HSBC Global Asset Management

IMCA

InvestEdge

Investment News

IVA Funds

Ivy Investments

Janus Capital Group
KEELEY Funds

Leuthold Funds

Litman Gregory

Longleaf Partners

Loomis, Sayles & Company, L.P.

Mairs & Power

Matthews Asia

MFS Investment Management

Miller / Howard Investments

Modestspark

Moerus Capital Management, LLC

Morgan Stanley Investment Management

NAREIT

Neuberger Berman

NextShares Solutions, LLC

Nuveen