Media Kit
Print
Readers of Morningstar magazine are decision-makers who have looked to Morningstar for investing ideas and insights since its first publication over a decade ago. Every issue is an opportunity to reach a financial advisor or an institutional investor ready to take action and each issue features a Spotlight section covering the latest investing trends.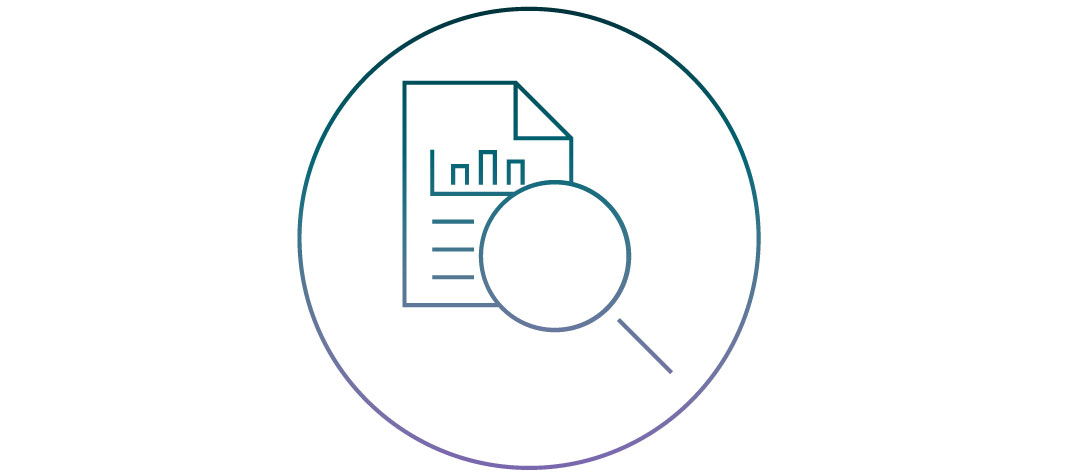 Morningstar Magazine Readex Research
The results of our readership survey, carried out by Readex Research, found that Morningstar magazine was seen to have the most credible, in-depth, and relevant investment analysis.
---
Morningstar Magazine Readex Survey Results

---
Source: Readex Survey.
Morningstar Magazine Demographics
---
Type of Investment Professional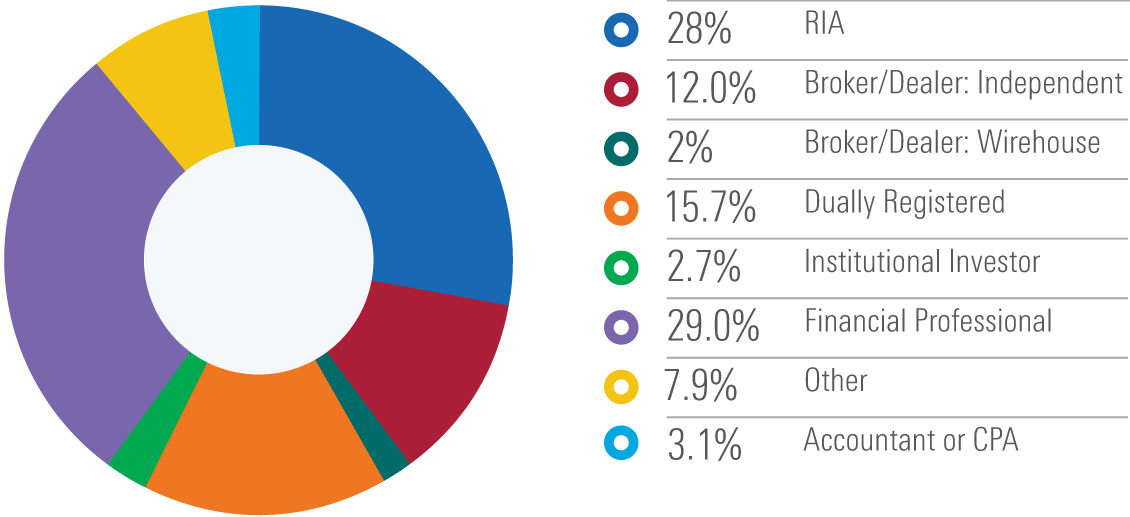 ---
Compensation Method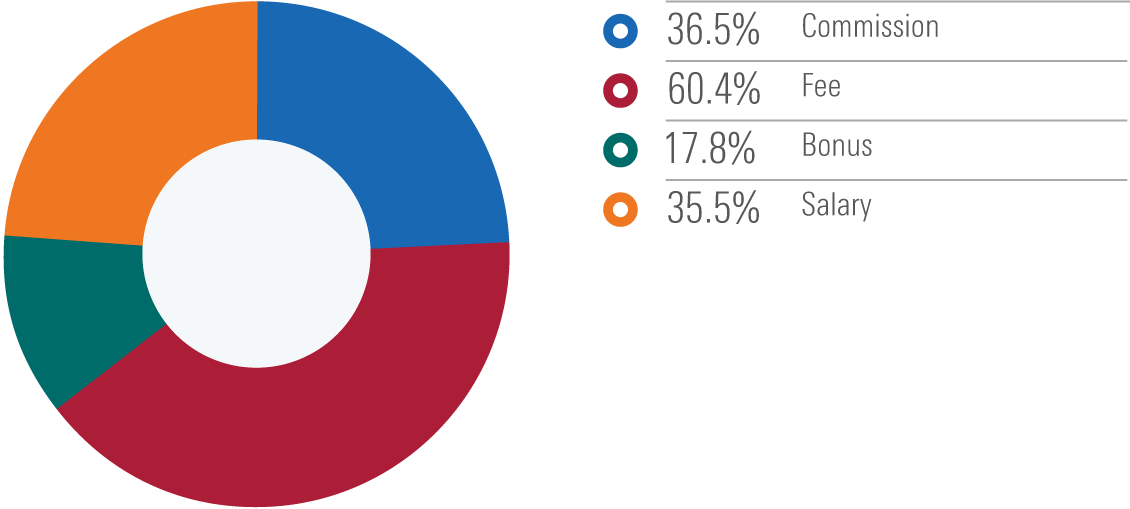 ---
Assets Under Management (%)


---
Perspectives From Readex Advisor Survey
Morningstar Magazine is one of the most comprehensive and valuable magazines I receive. It is packed with a wealth of information—nearly every article is worth reading. I spend more time reading Morningstar Magazine than I do any other publication.
Morningstar Magazine is a very valued resource. I read it cover to cover and often use its recommendations.
---
Source: 2020 Morningstar Advisor Survey—Advisors who read Morningstar Magazine.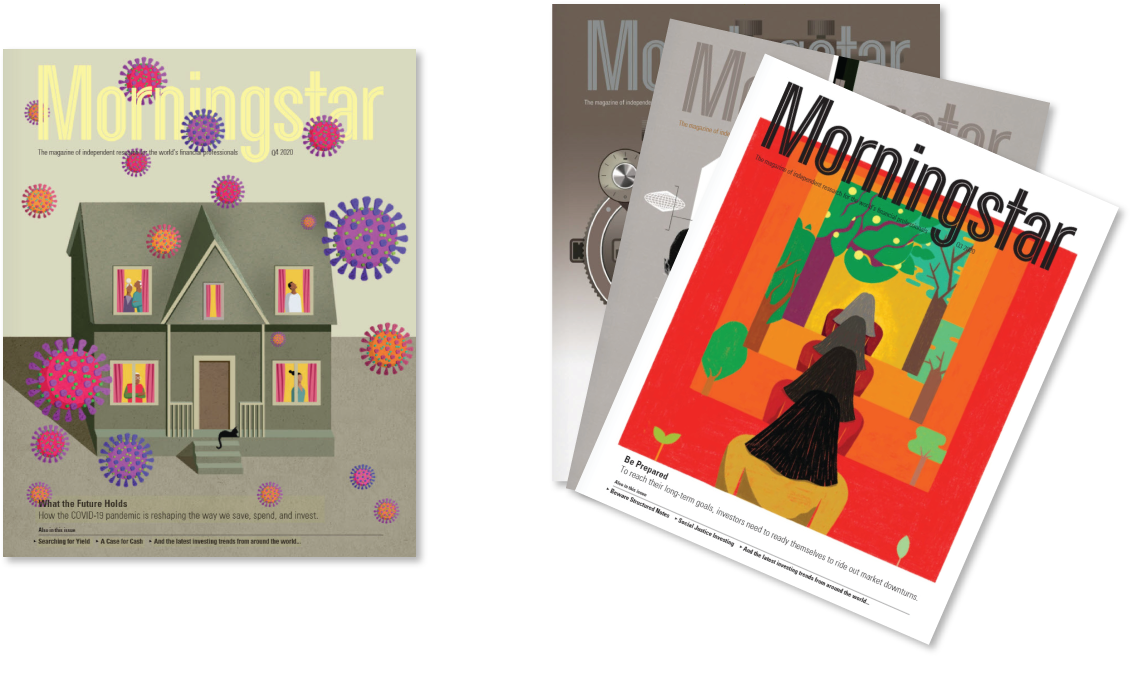 Morningstar Magazine Print Ad Units
About the Magazine
Morningstar magazine is published four times a year. 59% of subscribers have been in the financial services industry for 21+ years, hold multiple designations, recommend a broad spectrum of products, and manage an average of $410 million in clients assets.
Our readers are an engaged group of highly intelligent decision-makers, actively looking to our publication for investment ideas and insights. Our award-winning editorial content, design, and investment analysis put Morningstar magazine at the top of its class.
Premium Placements*

Custom Sponsorships
Onserts

Inserts

Morningstar Fund Medalist Supp
---
*For insertion rates please contact your sales director
Source: Morningstar Advisor Survey 2020.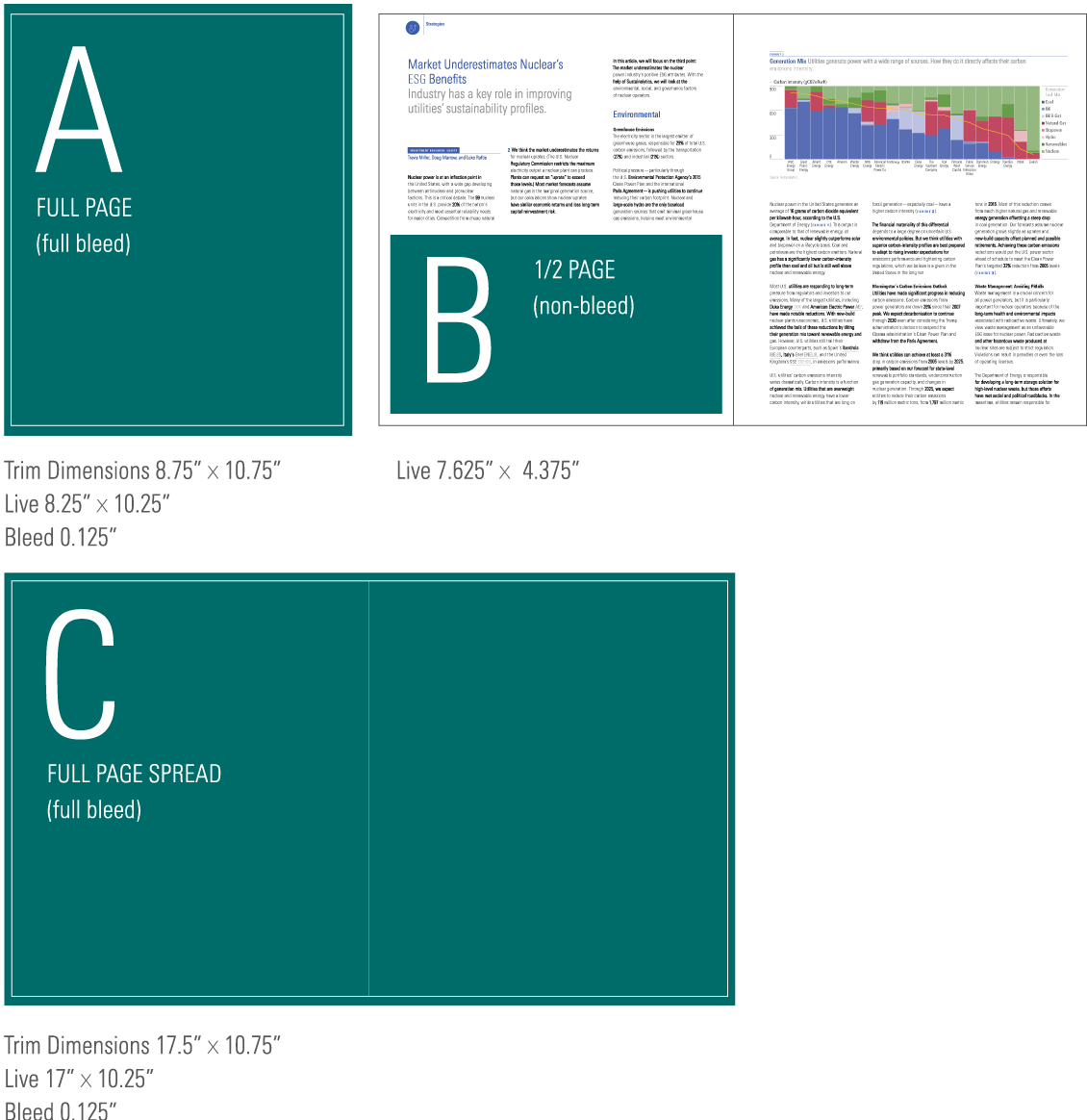 Ad Specs

Morningstar Magazine 2020 Editorial Calendar
Spotlight topics are subject to change based on availability of research.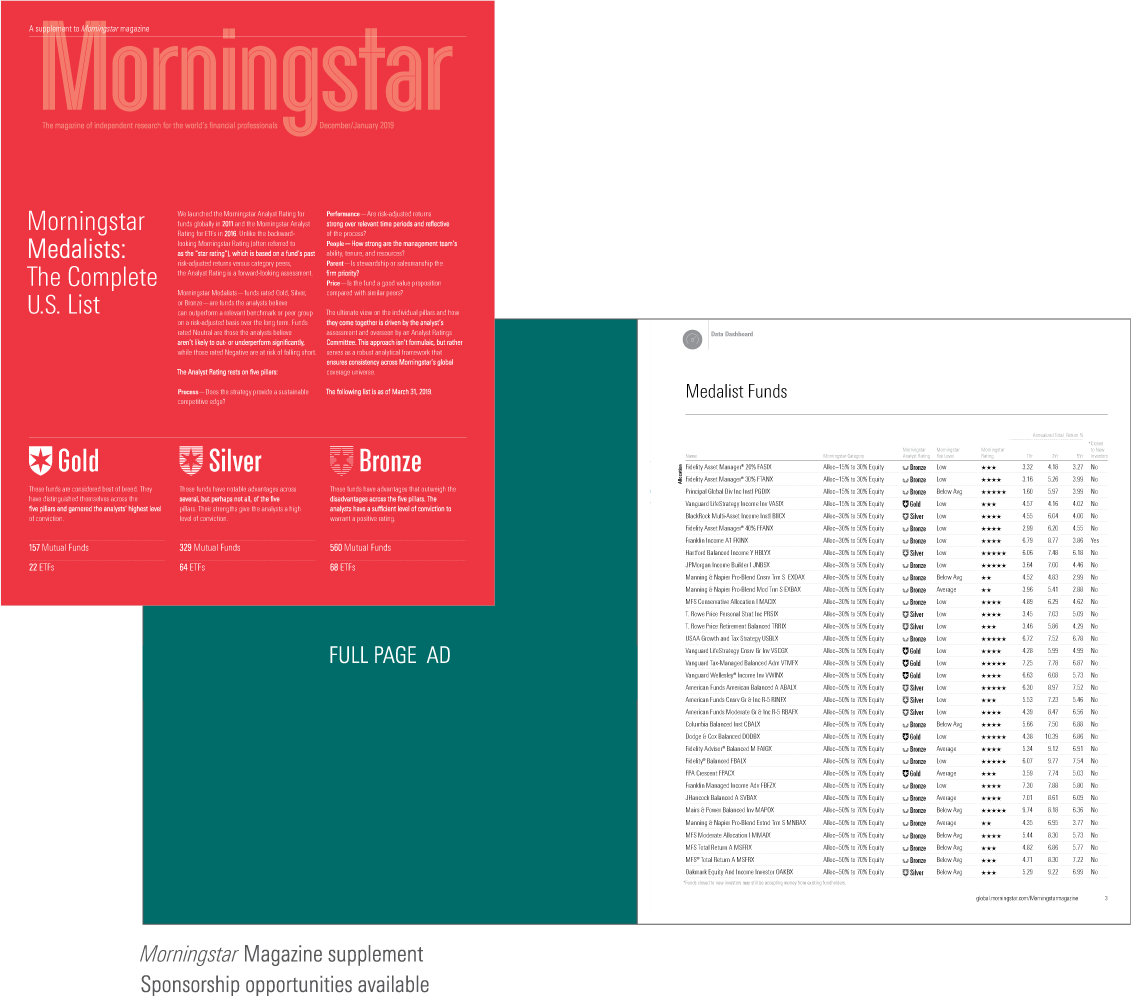 Q1 2021
Ad close: December 4, 2020
Materials Due: December 11, 2020
Mail Date: February 11, 2021
Q2 2021
Medalist Supplement
Ad Close: March 5, 2021
Materials Due: May 7, 2021
Mail date: May 7, 2021
Q3 2021
ESG Supplement
Ad Close: June 4, 2021
Materials Due: June 29, 2021
Mail date: August 6, 2021
Q4 2021
MICUS Issue
Medalist Supplement
Ad Close: September 3, 2021
Materials Due: September 30, 2021
Mail date: November 8, 2021
Healthcare
As we close in on a vaccine for COVID-19, pharmaceutical companies have a lot at stake, including developing a successful vaccine, being able to produce enough of it to meet demand, and reputational risk surrounding price and who gets the first doses. We'll rely on research by analysts Karin Anderson and Damien Conover to determine which companies are doing it right and are poised to strengthen their position for years to come. The rollout of a vaccine will have a lot to do with developments on the political front after the November election. We'll also take stock on how healthcare will be affected by who holds the White House and controls Congress come January.
The State of Fixed Income
Fixed-income investing is being transformed as investors faces challenges on determining the role bonds play in their portfolios. The corona crash roiled the bond market, sending many bond funds into steep losses as stocks also tanked, leaving investors wondering what happened to the purported diversification benefits bonds are supposed to provide. Meanwhile, yields plummeted, greatly damaging the bonds' income benefits. Yields are often used as a predictor of future performance of bonds. If so, investors shouldn't expect much going forward. What's an investor to do? With yields so low, fund investors are looking to squeeze out every basis point of return they can, and they are flocking to lowpriced index funds to do the job. Like the star stock manager, are the days of the "bond king" numbered?
New Tools for ESG
With the acquisition of Sustainalytics, Morningstar has greatly expanded its data, research, and tools to help investors analyze and select ESG investments. Bringing to bear our new resources, which also includes new data on proxy voting and impact investing, we'll look at the Morningstar's tools are telling us about the opportunities in ESG investing.
The Way We Live Now: Is Chaos the New Norm?
The past 18 months have been tumultuous, from the coronavirus crash and economic shutdown to social unrest and a volatile presidential election. What is our state now and what does the future hold? In a post-COVID world, will we finally take up the challenge of global warming, before it becomes the next calamity that wrecks economies and markets? How did the coronavirus change the economy and how people live and work? Has the way people retire been permanently altered? What is the future of higher education and how we save for it? We'll take stock of the ramifications that these events have on investors now and into the future.