Buffett's Berkshire Hathaway Sells Out of GM, P&G, Johnson & Johnson, and Other Longtime Holdings
Stock sales again outpaced stock purchases in the September quarter.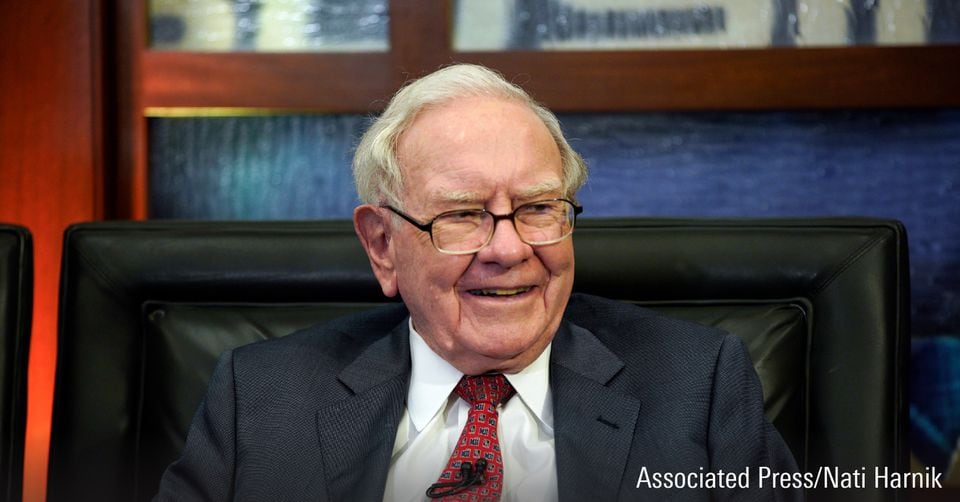 Key Morningstar Metrics for Berkshire Hathaway
Berkshire Hathaway Stock Holdings Update
Wide-moat-rated Berkshire Hathaway reported a relatively busy third quarter for its equity investment portfolio, with net sales (exclusive of purchases) coming in at an estimated $5.7 billion based on the insurer's recent 13F filing.
The biggest reductions from the portfolio, on an absolute basis, were:
Berkshire also eliminated stakes in:
Some of these positions have been in the portfolio for close to two decades.
Berkshire also significantly reduced its stakes in Markel MKL, selling 0.3 million shares, or 66% of total holdings at the end of June 2023, for an estimated $18 million, and Globe Life, selling 1.7 million shares for an estimated $180 million.
Stakes were also trimmed in:
Missing from the filings is Berkshire's sale of shares in BYD, the Chinese electric car maker. Since August of last year, the insurer has sold off more than 60% of the 225 million Hong Kong-listed shares it has held in BYD since 2008.
While there were a handful of stocks that showed up as new stakes in the portfolio—Liberty Media Series/Liberty Live FWONA, Sirius XM Holdings SIRI, and Atlanta Braves Holdings BATRA—most of this was due to corporate actions by John Malone's Liberty Media.
These purchases also do not include any additional purchases that Berkshire might have made in the five Japanese trading houses—Itochu, Marubeni, Mitsubishi, Mitsui, and Sumitomo—with the insurer expected to acquire up to 10% of each firm before the end of 2023. Looking more closely at the company's 10-Q, it looks like Berkshire raised $7.0 billion from stock sales during the third quarter—some of which may have been fueled by ongoing sales of BYD. However, it only committed $1.7 billion to stock purchases, with the Japanese firms likely accounting for the unreported transactions in the 13F filing.
On a separate note, the insurer ended September 2023 with $313.3 billion of reportable equity holdings in its second-quarter 13F filing, down 10.0% from reportable equity holdings at the end of June 2023 but up 3.1% since the end of December 2022. As for portfolio dynamics, the top five stock positions in the 13F portfolio at the end of the third quarter were Apple AAPL (50.0%), Bank of America BAC (9.0%), American Express AXP (7.2%), Coca-Cola KO (7.1%), and Chevron (5.9%), accounting for 79.4% of the insurer's stock holdings. This is down from 79.6% at the end of the second quarter but up from 77.3% at the end of March 2023.
Berkshire's top 10 holdings, which included Occidental Petroleum OXY (4.6%), Kraft Heinz KHC (3.5%), Moody's MCO (2.5%), DaVita DVA (1.1%), and HP (0.8%), accounted for 91.9% of the insurer's stock holdings at the end of September (up marginally from 91.3% at the end of the June quarter and 90.0% at the end of the first quarter). The company's equity investment portfolio remains fairly concentrated in its largest holdings, with its top 25 positions accounting for 98.8% of the portfolio, which had a total of 45 different holdings at the end of September 2023.
The author or authors do not own shares in any securities mentioned in this article. Find out about Morningstar's editorial policies.