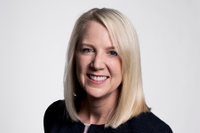 Model Portfolios for Savers and Retirees
Morningstar director of personal finance Christine Benz has developed a series of hypothetical portfolios for savers and retirees.
Learn the philosophy behind these strategic ETF and mutual fund portfolios for investors who are accumulating assets for retirement in Morningstar's Retirement Saver Portfolios.
Disclaimer
These portfolios are offered as general examples for investors' reference. These portfolios are not personalized recommendations, nor are they investable products offered by Morningstar.