Thank You for Your Interest in Fund Flows

You will receive an email to download the fund flows commentary you requested shortly.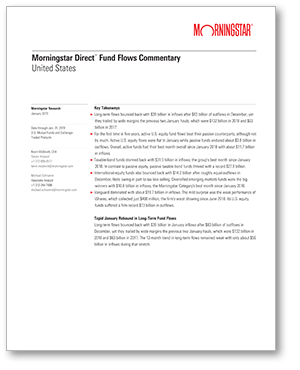 If you don't receive an email from us please check your spam folder and be sure to allow emails from Morningstar.

Be the first to get Morningstar's fund flow data with Morningstar Direct.