Thank You For Downloading "How to Adapt to Changing Investor Preferences"
You will receive an email with a link to download your guide shortly.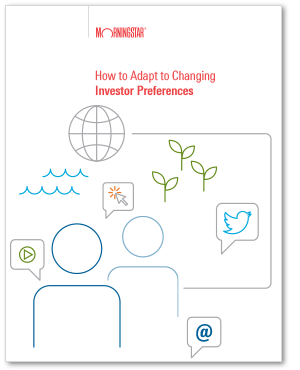 If you don't receive an email from us please check your spam folder and be sure to allow emails from Morningstar.

---
Watch our recent webinar on understanding carbon risk in portfolios
Join Morningstar's Jon Hale for a webinar highlighting the methodology behind our new Portfolio Carbon Risk Score, as well as the key takeaways from Jon's new research paper, Measuring Transition Risk in Fund Portfolios. 
---
Share This Paper: