Morningstar's Guide to Holdings-Based Style Analysis
Style analysis is a critical component of the fiduciary responsibility for financial advisors, and part of that duty involves knowing the true risk of your holdings at any given time. Using the right method will give you confidence that holdings match up with investment goals. With this guide, you'll learn more about the differences between a holdings-based style analysis and returns-based style analysis.
---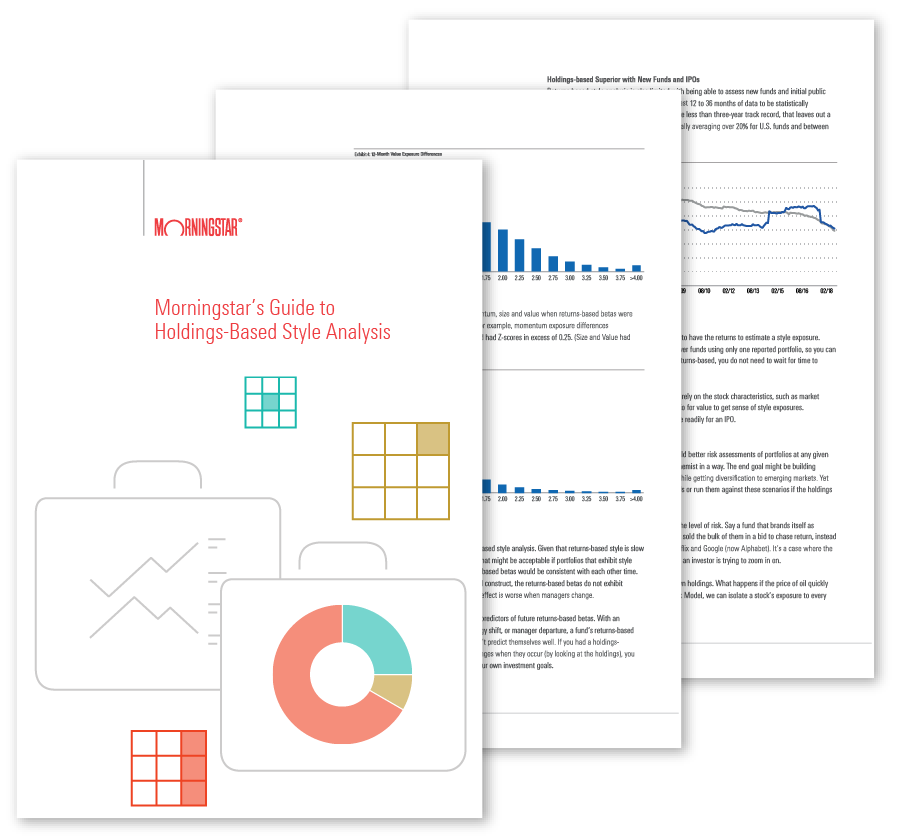 In this report, you will learn:
How to differentiate holdings-based and returns-based style analysis

How to identify the risk a portfolio carries at any given time

Why you should evaluate your portfolio based on "what it is" instead of "what it did"
Sign up to receive your copy: