Dollar-Cost Averaging: Truth and Fiction
Morningstar researchers tackle the myths around lumpsum investing (LSI) vs. dollar cost averaging (DCA). Historically, DCA has produced lower long-term returns than LSI. At the same time the returns from DCA are more uncertain that the results from LSI.
---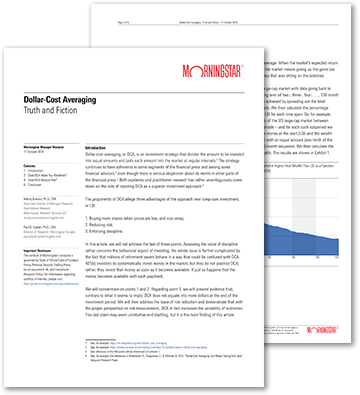 Our researchers examine:
The advantages of DCA over LSI

Does DCA make you wealthier?

Does DCA reduce risk?
Sign up to receive your copy: