8 Steps Toward a Tech-Savvy Practice
These considerations can help you discern the right technology partner for your practice.
---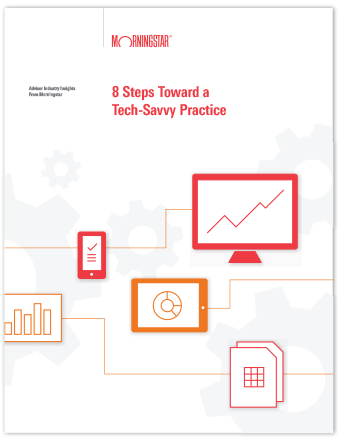 In this report, you will learn:
How to make some technology decisions easier by looking at the goals you've set for your firm.

Why leading providers are building systems that integrate with their competitors—and how you can benefit.

How talking to your custodian can point you in the right direction.