Challenges & Opportunities for Swiss Banks in a changing industry
The Swiss financial sector faces challenges on multiple fronts, draining profits and ultimately, if the challenges continue, threatening institutional solvency. However, positive equity markets and the growth of developed economies increased asset volume held offshore - especially in Switzerland – are uncovering opportunities to those organizations whose offerings are able to meet the sophisticated digital expectations of the modern financial client.
---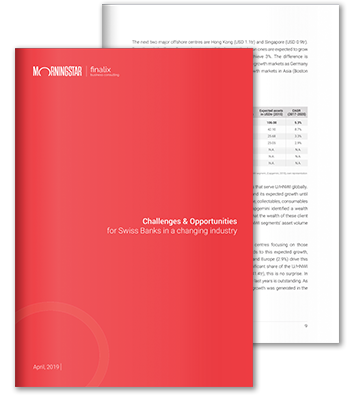 In this report, you will learn:
Learn about the current situation of the Swiss financial sector

Get an overview of the global wealth developments, considering key regions and segments.

Find out about the significant challenges incumbents are facing (e.g., changing client needs, digitalization) and which measures they could take to address these.
Sign up to receive your copy: