Investing in you
and your financial future.
Investing in you
and your financial future.
When we say we're focused on empowering investor success, we mean it. Wherever people are making decisions about investing, we are there to guide them through it.
INVESTOR FOCUS
Investment news that's
unfettered, unaffiliated.
Staying true to our philosophy of investing—even when conventional wisdom pulls us in another direction—is how we focus on helping you achieve more. When people accomplish their personal finance goals through investing, we know we've done our job.
RESEARCH
Keep sharpening your
best investment strategy.
There are so many investments to choose from and some seem intentionally complex. We distill every investment to its fundamentals, so you can understand how it works and if it fits in your strategy.
PORTFOLIO CONSTRUCTION
Build a portfolio to
withstand market shifts.
Market speculations can make it hard to decide when it's the right time to act. We'll put market changes into context, so you can decide what should be in your portfolio, when to hold steady, and when making a move could help your long-term investing strategy.
Try Morningstar Premium
Get the best thinking from our 150+ objective, experienced analysts—dedicated to specific industries and securities.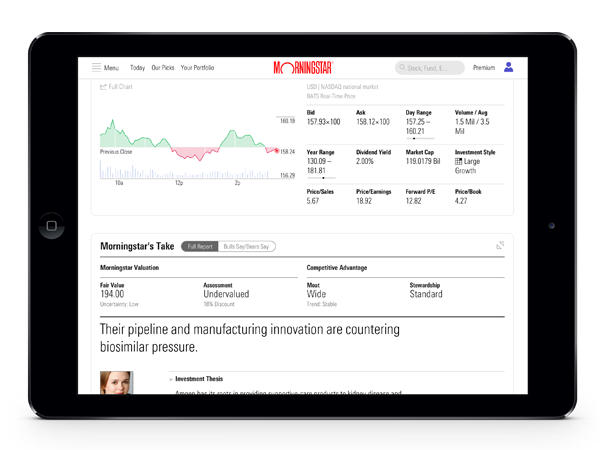 Morningstar Investor Newsletters
Robust investment strategies and in-depth analysis on stocks, mutual funds and exchange-traded funds delivered in a digital or print newsletter format. Learn more about what thousands of our do-it-yourself investors already know.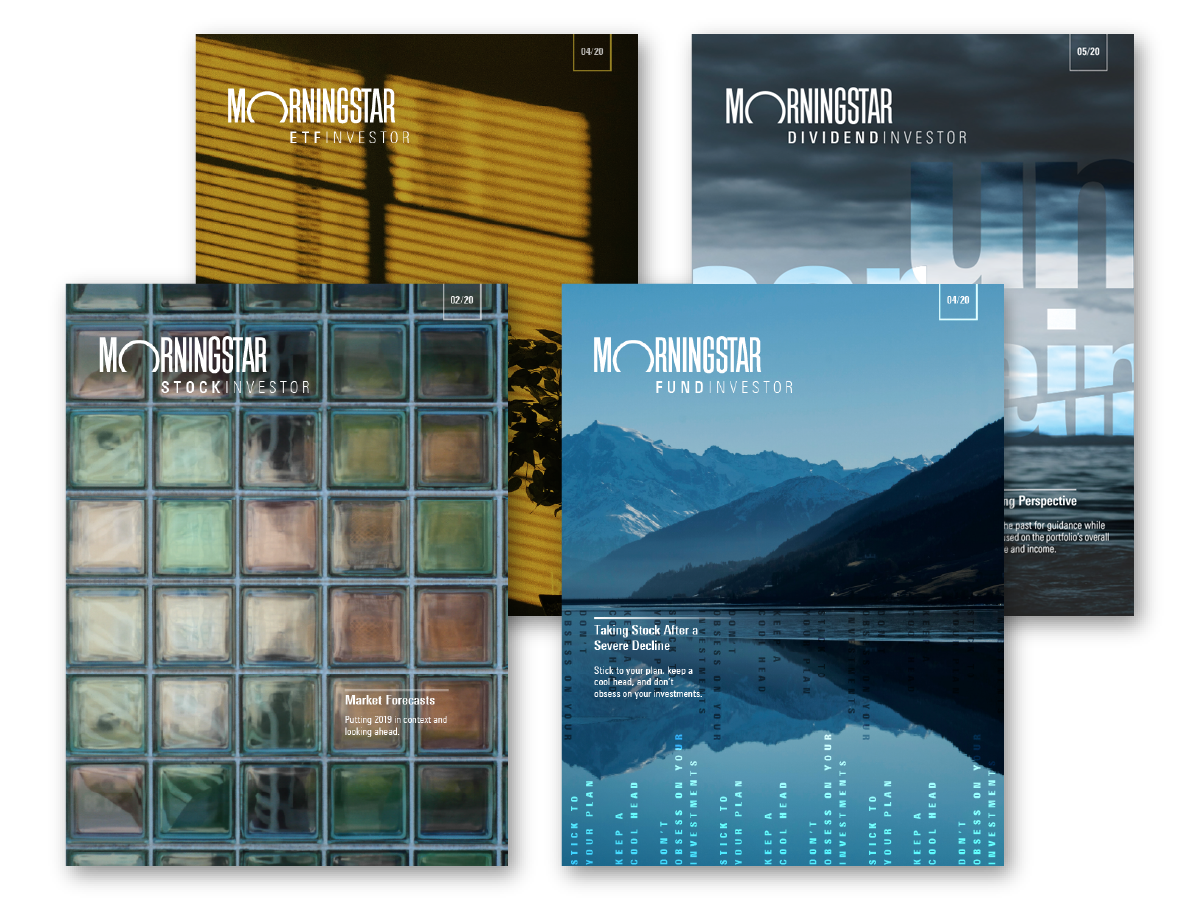 How We Work With Investors
We know what investors are up against, and we want to be there at every stage of the investing process. We can help you find new investments—that we think will put your money to work over the long term. And we provide support as you build out your portfolios. We're constantly monitoring the markets, so investors like you, don't have to follow every move. Then hopefully you can use that time—and our tools—to continuously monitor your own portfolios. Where once investors and advisors didn't have enough investment news and information, today there's too much. Now you need a filter to identify appropriate investments from the rest, those investments that best fit into your strategies and get you closer to meeting your personal finance goals. We can help with that.