Evolving as the financial advisors'
business evolves.
It's not enough for financial advisors to be investment experts, they need to understand people. By helping investors uncover their true financial goals and align them to a portfolio, you're putting them on track to achieve whatever they define as financial success. That's when they really understand your value. As we see your needs change, we align our business to support them.
BEHAVIORAL EXPERTISE
Bringing investors'
goals to life.
Today's financial advisor needs a holistic, personalized, and scalable understanding of every client's financial picture. Our product teams are blending knowledge of human behavior with our portfolio-centric perspective to help you deliver that unique value.
INDEPENDENT RESEARCH
A shared language
with investors.
It is essential that the information you get from us is immediately relevant to your clients because it can be easily communicated and understood. Our independent investment analysts have a track record of curating, contextualizing, and conveying investing insights simply and clearly through their candid analysis and use of consistent methodologies.
NEXT GENERATION DATA
Excelling in the art
of surfacing insights.
We understand your need to personalize choices for your investor clients. Our high-quality foundational data and proprietary analytics ensure exceptional coverage and actionable insights, while our active construction of emerging datasets deliver better transparency around healthcare savings accounts, crypto currency instruments, CITs, retirement plan data, and proxy voting.
NAVIGATING REGULATIONS
Understanding the letter
and spirit of regulation.
Our data and research both inform and are informed by regulatory policy. Our centrality makes us an educated source to help financial advisors fulfill new obligations, reduce risk in their practices, and become better fiduciaries in the service of investors.
Join us at the Morningstar Investment Conference to see the future of advice.
Choose the solution that powers your work.
Professional Solutions
Data and research that informs and supports how financial advisors design investment strategies and experiences.


---
Data
Demystify complex investments with a connected source of data and analytics.
---
Research
Rely on our investor-centered research for your important investing decisions.
---
Enterprise Software Components
Show clients how you're different with a reimagined digital experience.
---
Software
Explore investment analysis platforms designed for the way you work.
Investment Management Solutions
Investment services for professionals who share our belief in the value of long-term, fundamentals-driven investing to help investors reach their investing goals.
---
Managed Portfolios
Tap into the fundamentals of valuation-driven investing for your clients.
---
Workplace Retirement Solutions
Provide personalized financial advice to help clients plan for a better tomorrow.
---
Indexes
Transform research into solutions for investors.
Research Insights for Advisors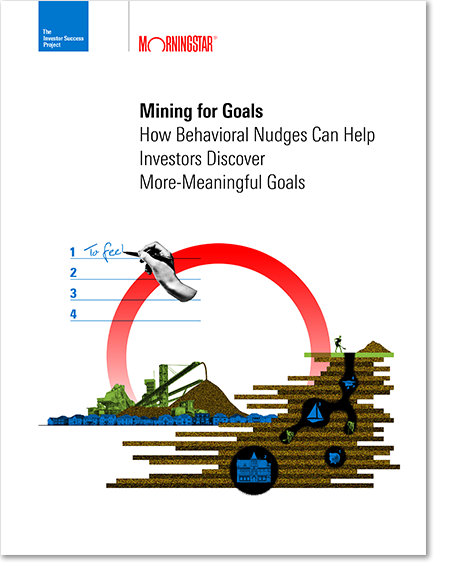 Mining for Goals
Behavioral biases can cause investors to overlook important financial goals. How can we help investors identify goals that are relevant for the long term?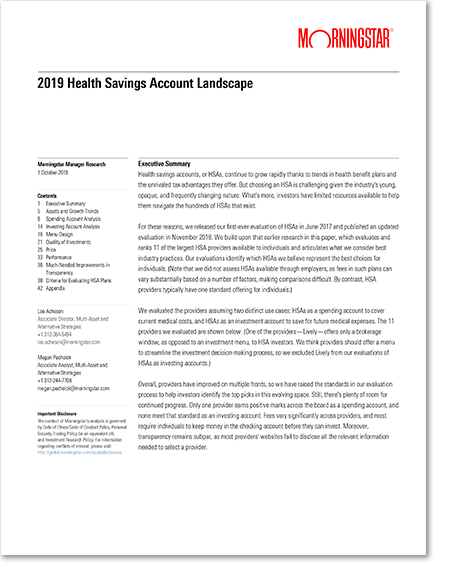 2019 Health Savings Account Landscape
In this report, we evaluate 11 of the largest HSA providers to help provide clarity to investors about this often opaque and evolving space.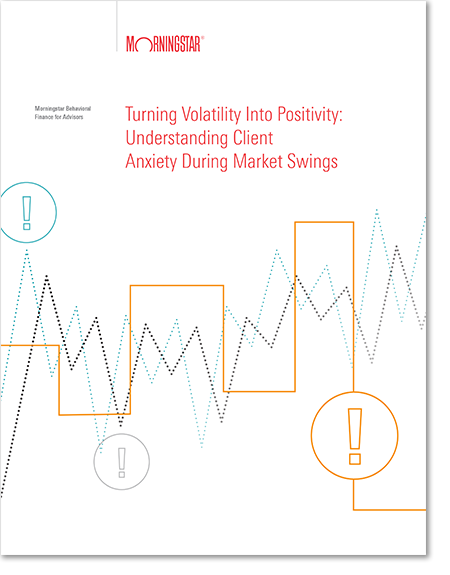 Volatility Happens
Helping clients through periods of market volatility can cement long-term relationships and keep investors on track to reach their goals.
Have more questions?
We know these decisions aren't easy. You want the right fit for your business. Our specialists can help you through the decision-making process—no strings attached.