The Future of Corporate Sustainability
A focus on the future at Morningstar's first public corporate sustainability discussion.
There may be debate about the role of ESG in investing, but when it comes to sustainability as a management strategy, there is widespread agreement that it's a necessary component. That was a key takeaway from the October 11, Morningstar/Nasdaq event for corporate sustainability professionals focused on the Future of Corporate Sustainability.
About 200 Chicago-area professionals from corporate strategy, sustainability, client engagement, and investor relations teams at firms like Northern Trust, William Blair, and Salesforce gathered to address the big reporting, coordination, communication, and strategic challenges that firms face in the sustainability space.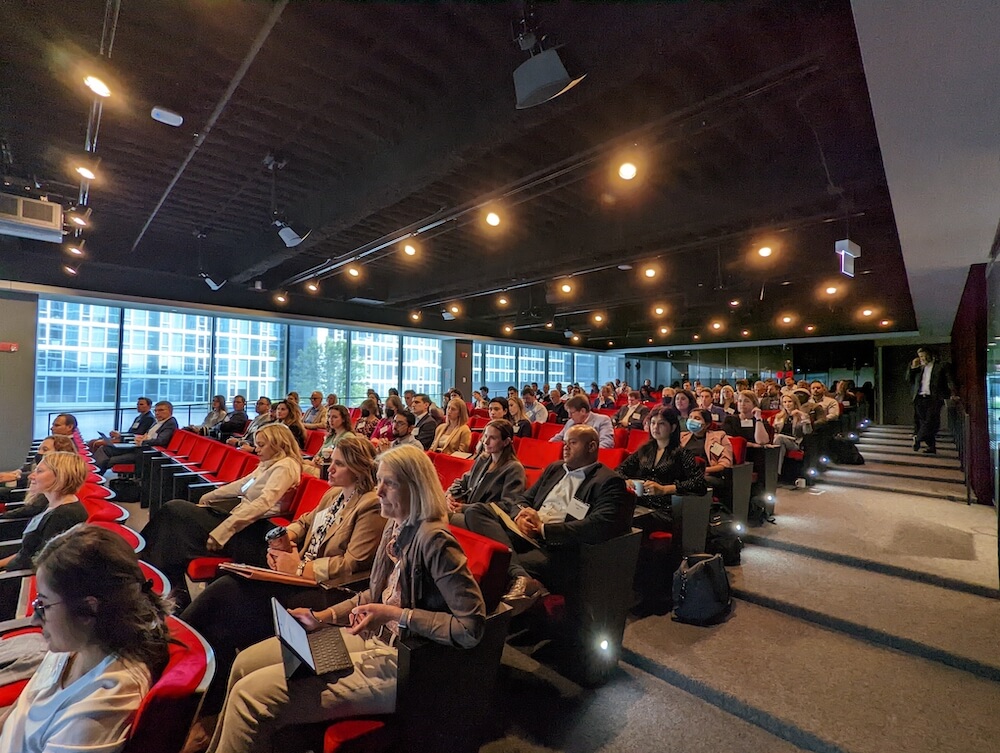 One source of pressure comes from investors, who are demanding ESG information and engaging with companies to bolster their sustainability. Sarah Bush (Morningstar), John Hoeppner (LGIM America), Jackie Cook (Morningstar Sustainalytics), and Mike Stiller (Nasdaq), in a panel moderated by Greg Schmidt (Nasdaq), took a deep dive into this trend and how companies are responding.
Among other things, they discussed trends in demand for ESG information. Hoeppner stated how demand for ESG data has not declined amid recent controversy. The panel also spoke about prioritizing requests effectively, how boards respond to these developments, and how firms can get comfortable reporting and measuring progress.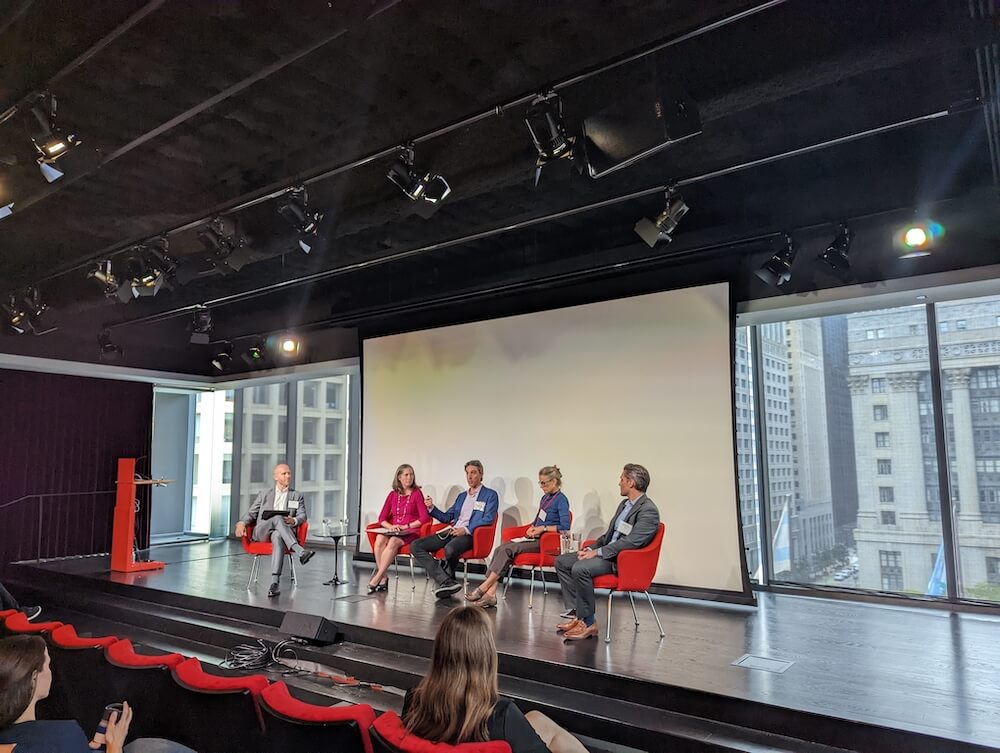 Ready for Pressure: Stakeholders and Engagement
From left to right: Greg Schmidt (Nasdaq), Sara Bush (Morningstar), John Hoeppner (LGIM), Jackie Cook (Morningstar), Mike Stiller (Nasdaq)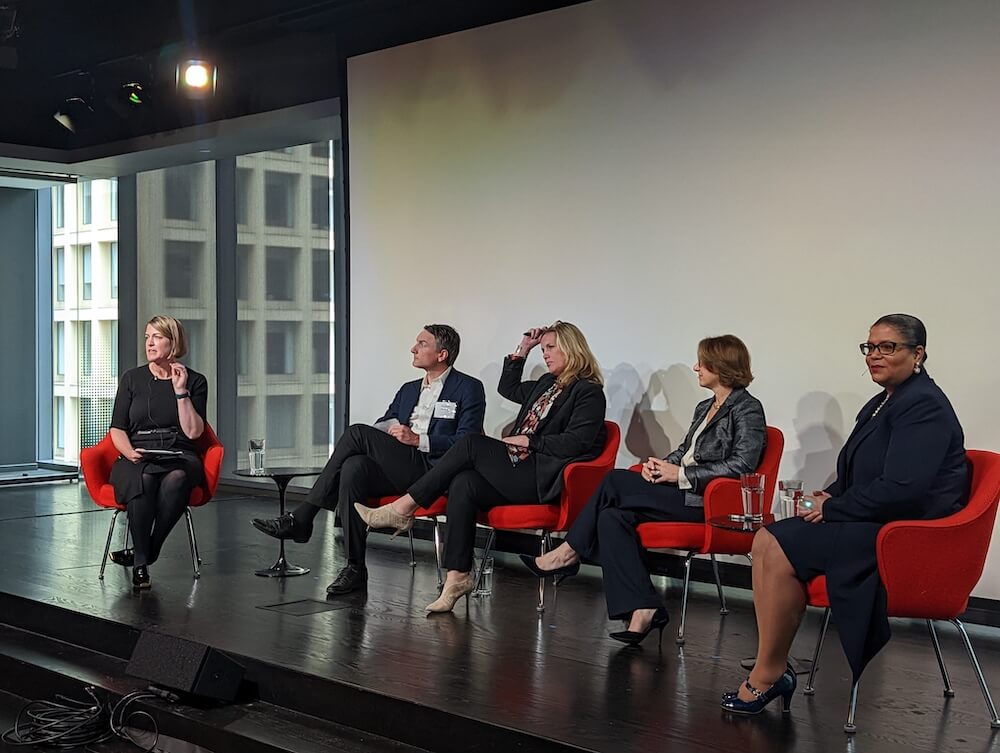 Impact Frontiers: Changing Expectations
From left to right: Laura Lutton (Morningstar), John Oxtoby (Ariel Investments), Laura Coy (William Blair), Debbie Kobak (Arabella Advisors), Kimberly Evans (Northern Trust)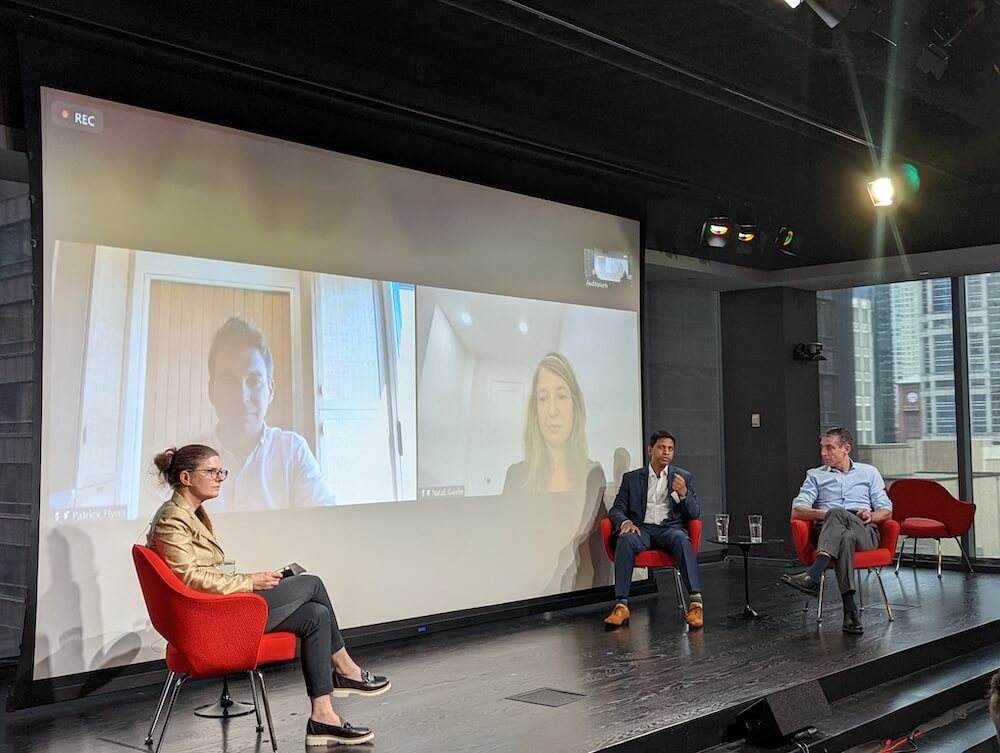 The First Wave: Climate, Transition Planning, and Net Zero
From left to right: Karen Weigert (Baumhart), Patrick Flynn (Salesforce), Natali Ganfer (Moody's), Vikram Puppala (Sustainalytics), Michael Greenstone (Climate Vault)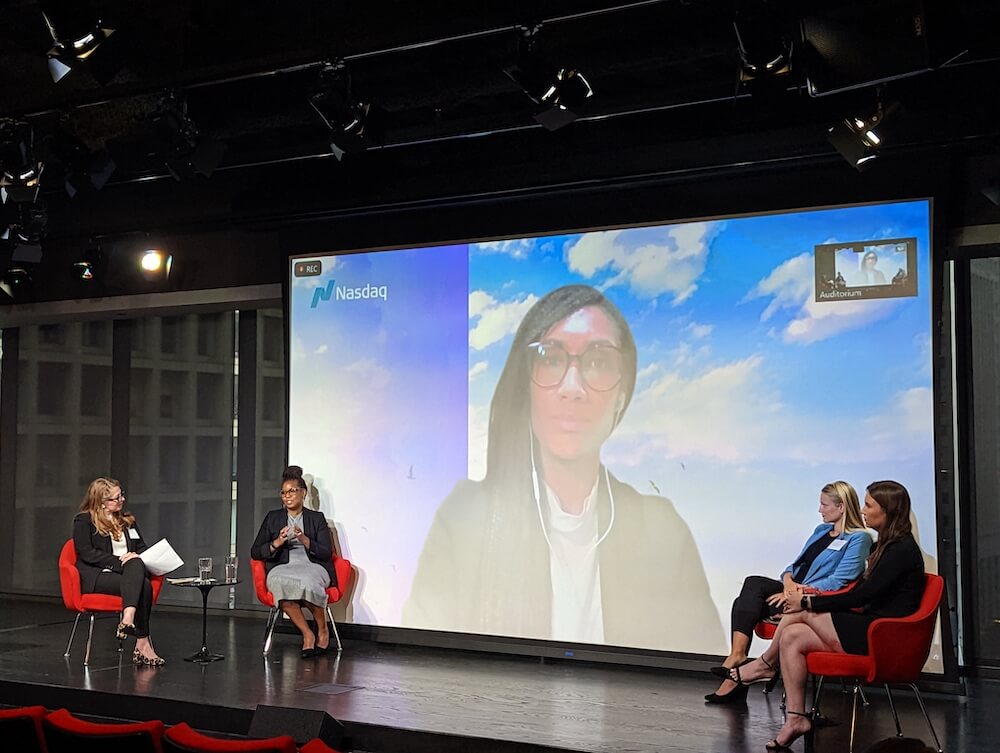 Regulation and Reporting
From left to right: Gabriel Presler (Morningstar), Jamie Ezefili (Northern Trust), Amma Anaman (Nasdaq), Jordan Knights (ISSB), Charity Driggs (Morningstar)