A Better Way to Work
Experience Morningstar OfficeSM Cloud, a web-based portfolio management software for advisors.
Build client connections with confidence.
Use portfolio management software that delivers research investors trust and data you can depend on, while raising expectations for your client chats.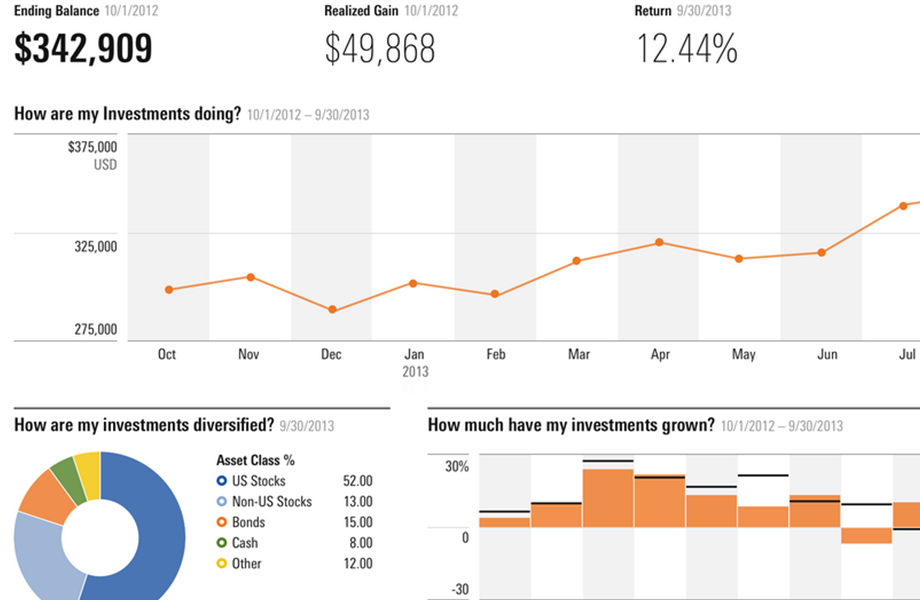 Client Communication
Connect with clients using an interactive portal for updates and insights that can help them stay focused on their goals.
Make time for your want-to-do list.
With the flexibility to automate tasks, you'll have the capacity to focus on the big ideas you've been thinking about—like taking on pro bono work or new ways to coach your clients.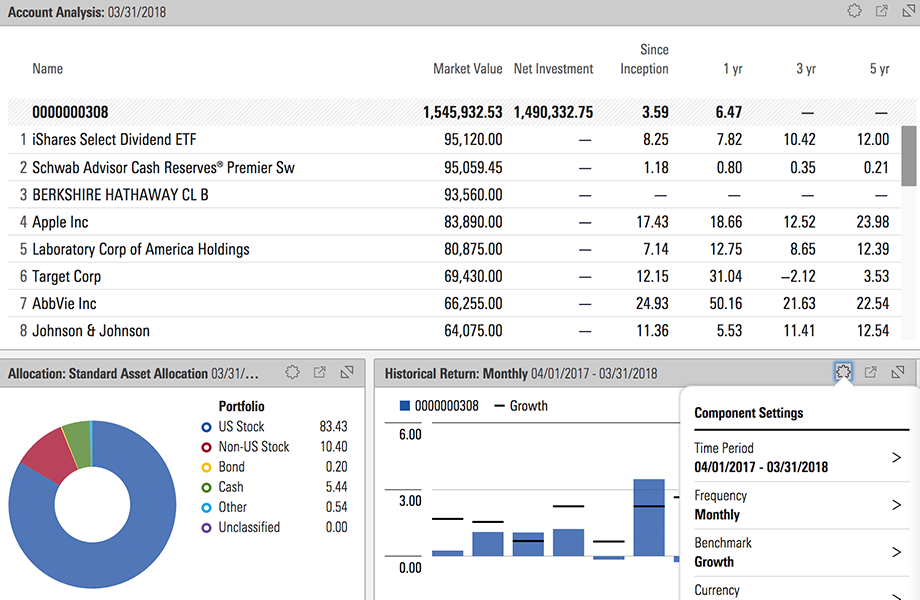 Portfolio Accounting and Reporting
Aggregate custodial accounts with Morningstar ByAllAccounts and track client holdings, dividends, and returns. Create reports with snapshot views and detailed asset allocations.
Power your decisions with Morningstar data and research.
Our portfolio management software connects our independent data and research to your tools so you can accomplish more. Review analyst research content curated for you, including research and investor-focused reports to support your best-interest recommendations.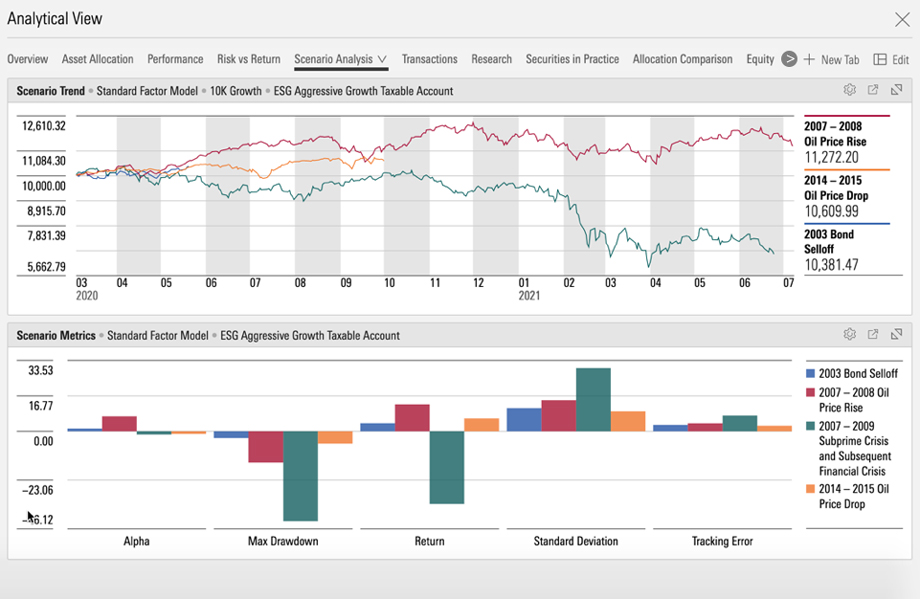 Portfolio Risk Analysis
Assess risk and exposure in your strategies and client portfolios with our scenario analysis tool. Use pre-defined scenarios to perform "what-if" analysis on market movements and visualize the results to clearly communicate the value of your recommendations to your clients.
More Tools for Tomorrow's Advisor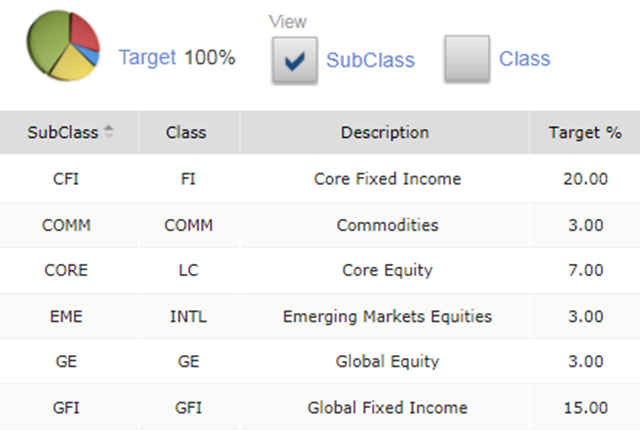 Tax-Aware Rebalancing
Maximize tax savings for all clients, using Morningstar Total Rebalance Expert . You can align allocations on personal factors and market changes—not just at the end of the quarter.
Portfolio Construction
Build personalized portfolios or customize models from a variety of asset management firms, then weigh them against the full extent of our analytics and independent research with Model Marketplace.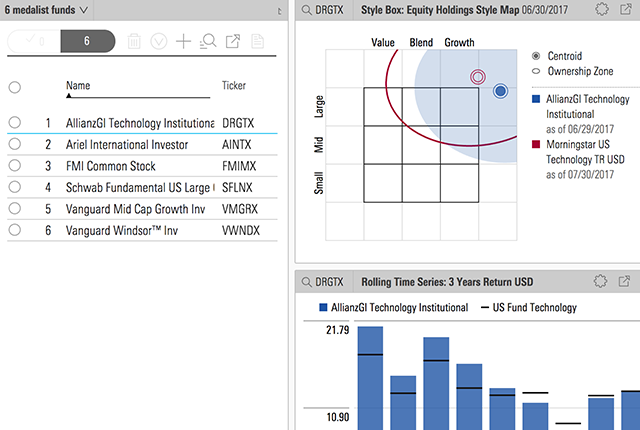 Security Research and Screening
Sophisticated ways to work with the data can help you find the best managers, spot market trends, and build model portfolios.
Ready to See for Yourself?
Try Morningstar Office Cloud to remake your workday.
A Seamless Experience
Our platform fully integrates with third-party tools to support the way you want to work.
---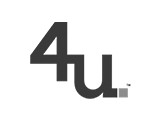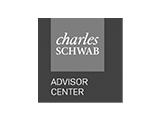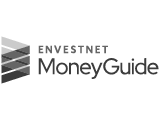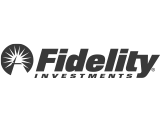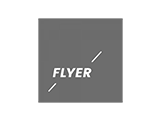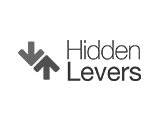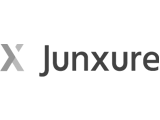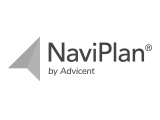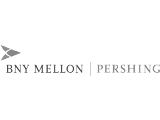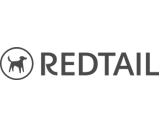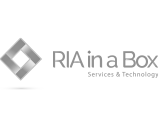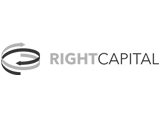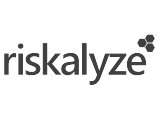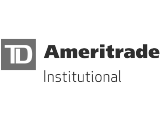 From the master client list, I can access each of the client's individual accounts instantly with one click. No need to drill down through the system … what I need is right there.
Chad Nehring, CFP
Conceptual Financial Advisors, LLC
Six Reasons Your Advisor Platform Should Be an Extension of You
Advisors and investors are working with more information than ever, and turning that information into a productive tool can be challenging. Find out how you can use technology effectively to build the advisor practice of tomorrow.