A new lens to understand an equity portfolio's exposure to key investment factors


See How Factor Investing Can Build a Better Portfolio
Join Morningstar researchers Tim Strauts and Ben Johnson as they reveal how investors can use Factor Profile to evaluate their equity investments.
Get to Know the Seven Investing Factors
These industry-standard investment factors are key drivers of risk and return.
Describes value/growth orientation
Describes dividend and buyback yield
Describes how much a stock's price has risen recently
Describes profitability and financial leverage
Describes variability of long-term returns
Describes trading frequency of a company
See Factor Profile in Action
Learn how to use Factor Profile to gain new insights into a fund's investment process and to better anticipate investment outcomes.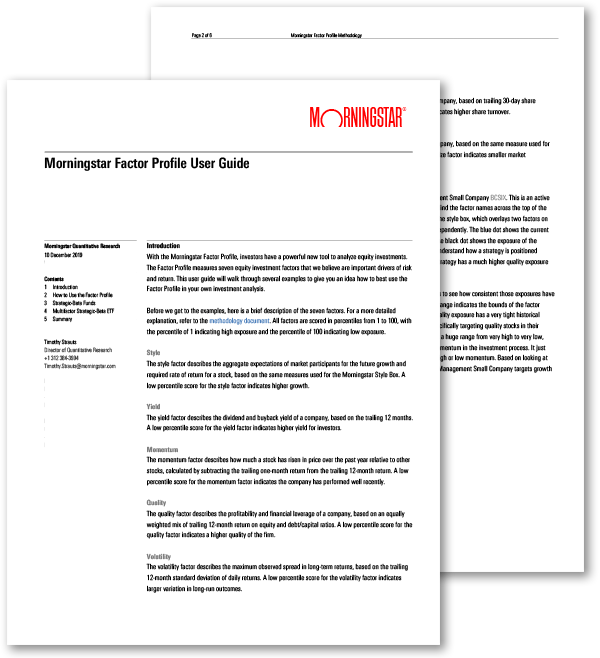 Where to Find Factor Profile
Factor Profile is available to individuals, advisors, and institutional investors.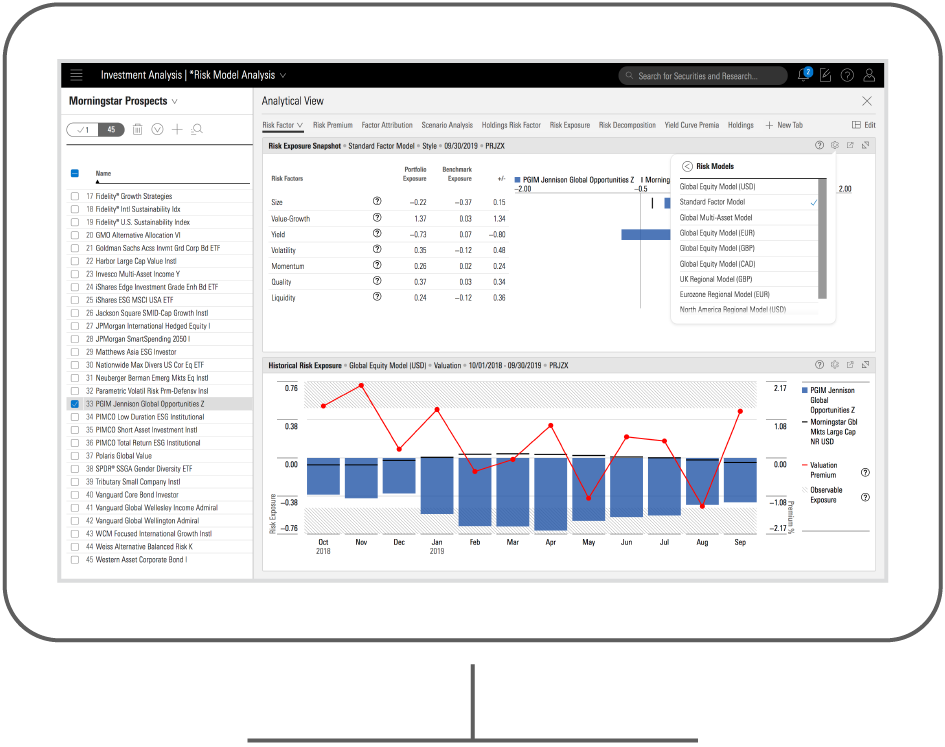 Detailed data and visual available via grid/screener, Global Risk Model, and online fund/ETF reports
Learn more ›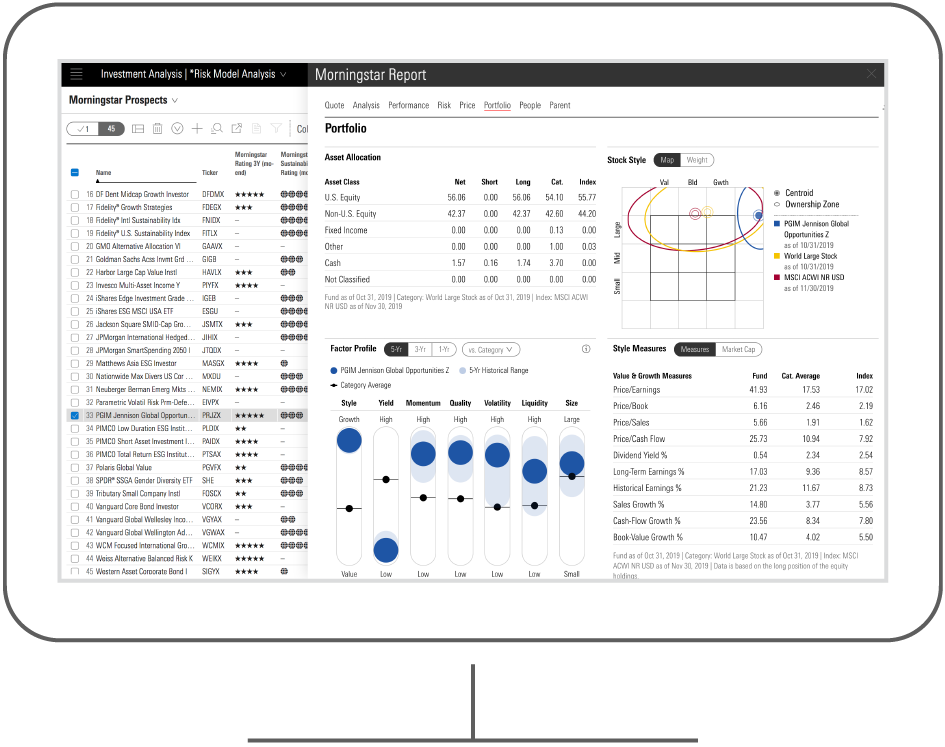 Morningstar® OfficeSM & Advisor WorkstationSM
Client-friendly visual available on the Portfolio tab of online fund/ETF reports
Learn more ›
Easy-to-interpret visual available on the Portfolio tab of online fund/ETF reports
Learn more ›
What You Should Know About Factor Investing
What is the Morningstar Factor Profile?
How do you define the seven factors?
How are the exposures calculated and plotted?
For which security types is Factor Profile available?
How is Factor Profile similar to and different from the Morningstar Style Box?
How are these seven factors related to the other factors included in the Morningstar Risk Model?
Morningstar products display factor-exposure data as percentile rankings in some places and as z-scores in other places—what's the difference and how do they relate?
Where can I find the methodology?
Get Started With Factor Profile
In this webinar, you'll learn how to capture the most relevant factors that drive portfolio returns.