UK 2020
Morningstar
Investment Conference
New Date! 16 November 2020
Royal Lancaster London
See the Future of Investing
The Morningstar Investment Conference is designed to help investing professionals recognise lessons from the past, understand what's happening right now, and peek around the corner to see what's next.
2020 Speakers & Agenda
Stay tuned—we'll update this page when details are finalised.
2020 Speakers
The conference brings together some of the financial industry's top minds.
Jenna Barnard
Holly Black
Paul Jourdan
Holly MacKay
Jon Page
Max Rofagha
Willem van der Post
Christine Benz
Douglas Broadie
Devan Kaloo
Jonathan Miller
Jeff Ptak
Achim Schlitter
Ben Whitmore
Libby Bernick
Des Fitzgerald
Kunal Kapoor
David O'Leary
Carl Richards
André Schnurrenberger
Georgina Wright
Hortense Bioy
Jessica Ground
Lucy MacDonald
John William Olsen
Sacha Sadan
Rohan Sivajoti
On the Agenda
This year's agenda covers a wide range of topics, including ESG, investor preferences, business practice management, and the value of 'Real Financial Advice', as well as updates on current trends across the major asset classes.
---
09:35–10:10
Where should investors in global equities be looking to find meaningful capital returns and yield? Economic growth has the potential to surprise positively and monetary policy should remain supportive. Equity valuations are also being supported by an historically high risk premium. At the same time, digitalisation is disrupting entire industries and fundamentally altering how investors value assets. Within this context, Lucy Macdonald examines those areas of the market capable of delivering long-term performance across sectors and regions.
---
10:10–10:45
With China transitioning to a domestically orientated consumer economy, Devan will be reflecting on China's greater significance in indices and the global economy, and what the implied changes are for emerging markets as a whole. What will the growth drivers be for the asset class outside of China?
---
11:10–11:45
We believe that UK Smaller Companies represent an outstanding asset class for long term investors. The UK has a long history of invention, innovation & entrepreneurialism coupled with appropriate regulation and management skill which provides the right ingredients for the creation of well-managed, well financed exciting growth companies. We will cover the latest developments in AIM & Smaller Companies, the business environment and confidence post the general election and how companies are positioning for a post-Brexit world. UK Smaller companies should rise to the challenge.
---
11:45–12:30
With regulation soon requiring that financial advisers assess their clients' sustainability preferences, being able to navigate the expanding sustainable and impact investing fund landscape is no longer optional. But it is not easy. We delve behind the scenes with three investment managers to better understand their approach, the various options available to retail investors and why they think some will deliver better outcomes and higher impact than others. This session will be implementation-focused and offer you actionable takeaways for use with your clients.
---
13:35–14:10
With a mountain of student debt, rapidly rising house prices and the demise of defined benefit pension schemes, Millennials face a number of huge challenges when it comes to their finances. For this next generation, investing will be vital. But what does this group think of the investment industry? How can asset managers and financial advisers engage with these younger investors? We speak to a range of students to get their views, and our panellists discuss how finance education starts at an early age and what millennials want from their investments.
---
14:10–14:45
Holly will share the findings from qualitative and quantitative research with UK savers and investors. What do people want, what are their concerns and how can advisers make the link between customer needs and confusing industry labelling?
---
14:45–15:20
The UK may have left the EU but the most complicated negotiations are only just starting. Georgina Wright will discuss what is in store for UK-EU future partnership talks. She will consider the economic, political and security interests of the two sides and what stumbling blocks lie ahead. Georgina will also consider what the government and business must do to plan for life outside of the EU's single market and customs union – including preparing border infrastructure, setting up new public bodies and agencies and increasing the UK's presence on the global stage.
---
15:45–16:20
The Long View is a popular investing and personal finance podcast from Morningstar. Each week, co-hosts Christine Benz and Jeff Ptak interview leading figures in the worlds of investing, advice, and finance, with guests including leading financial planners, successful entrepreneurs, well-known portfolio managers, and other subject-matter experts. In this session, Christine and Jeff will conduct a live recording of the podcast, interviewing a luminary of the UK and global investing business for future airing.
---
16:20–17:05
Exponential technologies have long been couched as disruptive forces to traditional business landscapes. But, another lens may well hold lucrative potential – what if we viewed these forces through the paradigm of opportunity? Exponential organisations are a new breed of purpose driven businesses that are taking advantage of exponential technology disruption – redefining customer service benchmarks, and solving global societal issues – possibly the biggest markets in the world. But, what are these forces? Where are they incubated? How are ExOs responding? What type of people are steering these companies? How does this impact us personally, professionally and societally? As a venture capitalist seeking out exponential growth opportunities, Willem shares some observations, learnings and predictions in this volatile world of DNA editing, augmented intelligence, automated passenger drones and limitless energy.
---
09:00–09:35
Orthodox economic models are getting it wrong. Jenna Barnard will discuss why the current narrative in bond markets should be challenged and why bonds are still an essential part of your portfolio.
---
09:35–10:10
Ben Whitmore will talk about the dilemma facing investors: value shares on many measures are at their lowest valuation relative to growth shares in a generation. In fact, the portfolio he is managing is cheaper than the one he was managing at the height of the TMT boom in the late 1990s. However, a combination of significant change within the structure of economies (for example, in retail, energy, automotive and financial services) and very low interest rates are causing people to question whether it really is an opportunity for value investing. Once in a lifetime opportunity or are we deluding ourselves?
---
10:10–10:45
As the world changes and evolves at an ever-increasing pace, the investment landscape continues to be reset by disruptors and innovators. It's the newest and youngest companies that frequently drive this change, adopting new technologies and pushing innovation in the marketplace. It takes skill, curiosity and a particular investment culture to identify these high potential companies at an early stage – and to keep investing in them through periods of volatility over the long term.
---
11:10–11:45
This session will give an honest assessment of how the landscape of diversity has changed across the past 40 years in Financial Services. The speaker will draw upon his father's experience as a Sri Lankan immigrant in UK Financial Services and enlighten us as to how far we've come as a society and profession, and leave you with some hints and tips to keep the momentum going for the benefit of everyone.
---
11:45–12:20
Over a series of presentations considering various aspects of the ESG landscape, our speakers will cover: from why to why not; the business case for ESG and sustainable investing; investor interest and moving from awareness to action, highlighting the tools and data available to help advisers to understand investor preferences and sustainable investment options.
---
12:20–12:55
New regulations, high levels of investor interest, and record flows to funds are creating a perfect storm of confusion on ESG and sustainable investing. How can advisers start making sense of these trends?
---
13:10–13:55
Come and hear from some of the most innovative start-ups in the FinTech space, who are looking to help you increase your operating efficiency and offer you greater regulatory compliance within your businesses.
---
14:10–14:45
The landscape for financial advisers/planners is changing more rapidly than at any point in history. Fundamental shifts in regulations, technology, demography, and the zeitgeist mean that advisers will need to evolve both the service they deliver and how they deliver it. Client demand for convenience, transparency, and objectivity is rapidly escalating. Fintech is continuing to replace some of the services performed by advisers. And regulatory demands are rising while adviser margins are compressing. This sea change could represent the end of your practice or a new beginning. While change can be hard, it also presents opportunities for those who are able to capitalise on it. In this session, we'll discuss how advisers can evolve their practice by adopting new attitudes, behaviours, services, and technologies to thrive in a new world order.
---
14:45–15:20
Never before has 'Real Financial Advice' been more valuable, and never before has it been more important for you to understand, believe, and communicate that value. In this engaging session, our speaker will make sure that is clear!
Welcome to London
London is home to Morningstar's European Headquarters. At the Royal Lancaster London, you'll be based centrally and a walk away from the likes of Oxford Street, Park Lane, and Paddington. The hotels are located near Hyde Park, the largest of the Royal Parks. Enjoy and explore the city with Lancaster Gate tube station situated nearby.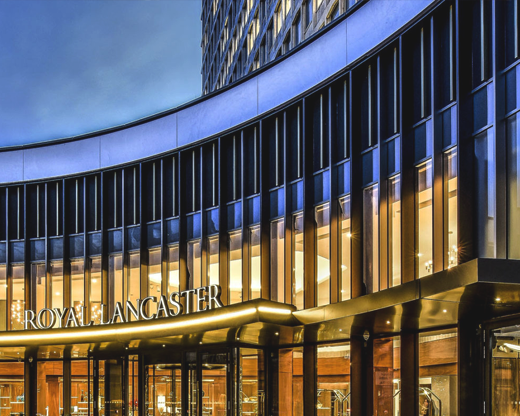 Royal Lancaster London

Guaranteed Rate of £220 +VAT for B&B
Offer expires 15 October 2020
Subject to availability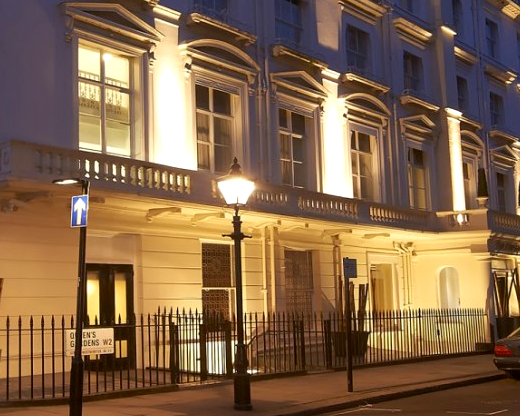 The Caesar Hotel

For 10% off room rates use:
Username: MORNSTAR
Password: ECCA0085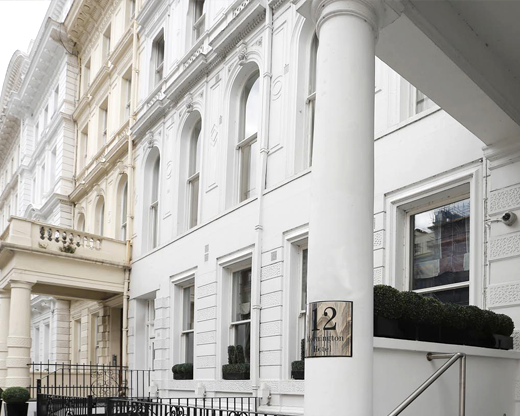 Mornington Hotel, Hyde Park
Park Grand Lancaster Gate
Sponsorship Opportunities
Conference sponsorships let your firm join our lively conversation. Past sponsors know that the Morningstar Investment Conference is more than just a way to show off your logo—it's a chance to connect with an engaged audience of decision-makers.
See you at the conference
New Date! 16 November 2020
Royal Lancaster London