Valuation-Driven Portfolios for Advisers
Using Morningstar® Managed Portfolios,TM you can deliver professional portfolio management to investors that help them stay on track to meet their goals. Our investment management and support teams are ready to keep you up-to-date on our latest thinking.
ASSET ALLOCATION
Filtering out the
market noise.
Backed by an institutional investment team, we hold a distinct view on valuations across all asset classes—to go beyond market noise. Our patient approach to discretionary fund management helps investors take advantage of true opportunities.
PORTFOLIO CONSTRUCTION
Access to deep resources
and insights.
From idea generation to risk management, our investment professionals construct detailed investment strategies, harnessing the depth of Morningstar's experience.
INVESTMENT SELECTION
A meticulous search
for value.
We believe that an investment's performance is heavily influenced by its manager. We use our extensive data, global research and face-to-face interviews to find fund managers who are able to contribute to the goals of each portfolio.
Get the Latest Insights for Advisers

7 Pointers for Valuation Driven Investing

Read on to
know about how to keep valuation-driven investors focused on meeting their
long-term goals, even when market changes threaten to distract them.
A Guide
to Using Valuation Driven Investing
Read on to find out about the concept of Valuation-driven investing and
how it can help you serve your clients better
Our Multi-Asset Mutual Fund Portfolios
Available through investment advisors. Accompanied by global investment insights and portfolio updates, you'll always know how your clients' investments are doing and what's behind the decisions we are making on your behalf.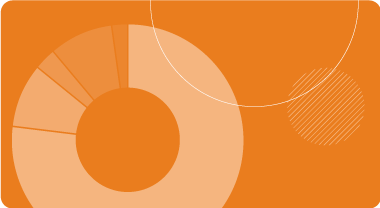 Active
Multi-asset portfolios

Valuation driven asset allocation

Available through financial advisers
A Dedicated Support Team
Our discretionary fund management team provides the support advisers need to focus on clients, including a dedicated service team for questions, quarterly updated performance information, and client-ready communications.
Looking for more information?
A Morningstar sales representative is happy to assist
© 2021 Morningstar. All rights reserved. The Morningstar name is a registered trademark of Morningstar, Inc. in India and other jurisdictions. The information contained here: (1) includes the proprietary information of Morningstar, Inc. and its affiliate, Morningstar Investment Adviser India Private Limited ("Portfolio Manager"); (2) may not be copied, redistributed or used, by any means, in whole or in part, without the prior, written consent of the Portfolio Manager; (3) is not warranted to be complete, accurate or timely; and (4) may be drawn from data published on various dates and procured from various sources. No part of this information shall be construed as an offer to buy or sell any security or other investment vehicle. Neither Morningstar, Inc. nor the Portfolio Manager nor any of their officers, directors, employees, associates or agents shall be responsible or liable for any trading decisions, damages or other losses resulting directly or indirectly from the information.

The Portfolio Manager is a wholly owned subsidiary of Morningstar Investment Management, LLC, and is part of Morningstar's Investment Management Group, which comprises Morningstar's regulated entities worldwide. The Portfolio Manager is registered with SEBI as a portfolio manager (registration number INP000006156); and as an investment adviser (registration number INA000001357), providing investment advice and research. The Portfolio Manager has not been the subject of any disciplinary action by SEBI or any other legal/regulatory body.

For the complete disclaimers, please refer the section, 'Regulatory Disclosures', the link to which appears below. Please note: (1) investors who wish to invest directly with us may please ignore all references to advisors that appear on this website; and (2) the minimum amount for investing in the Portfolios is INR 50 Lakh; (3) 'Portfolio(s)' may be regarded and mean the same as 'Investment Approach(es)' and (4) The term 'Advisers'/'Advisors' used through this website may be read as 'Distributors' of portfolio management services products, and effective October 01, 2020, they have to either be certified by the National Institute of Securities Market (NISM) or hold an AMFI Registration Number (ARN).