Morningstar
Investment Conference
Join Us 28–29 October.
The 2021 Morningstar Investment Conference will feature two days of research, insights, and analysis with one clear purpose in mind: empowering investor success. We're still finalising the details, so check back soon for updates.
The Morningstar Investment Conference is designed to help investing professionals recognise lessons from the past, understand what's happening right now, and peek around the corner to see what's next.
2021 Speakers
The conference brings together some of the financial industry's top minds.
Speakers
Rick Rieder
Nadir Godrej
Joachim Fels
Ramesh Damani
Manish Chokhani
Ian Cassel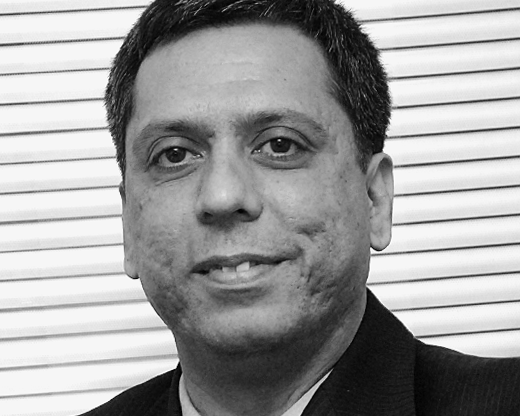 Ajay Bagga
Sanjay Bakshi
Anantha Nageswaran
Madhusudan Kela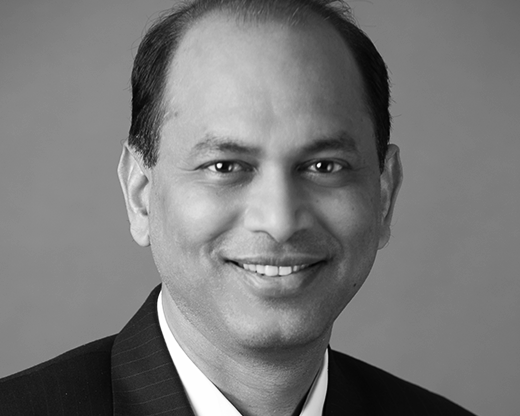 Sunil Singhania
Saurabh Mukherjea
Indrajit Gupta
Jay Schulman
Rajeev Thakkar
Gaurav Rastogi
Haresh Chawla
Morningstar Speakers
Kunal Kapoor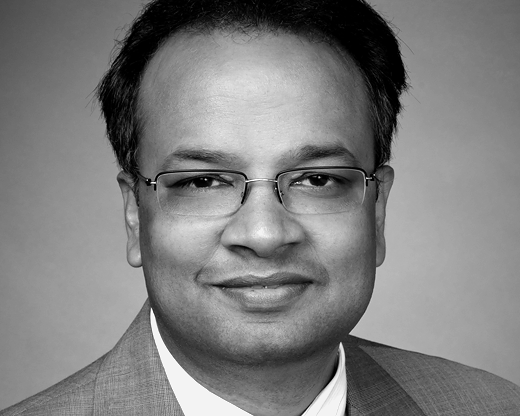 Aditya Agarwal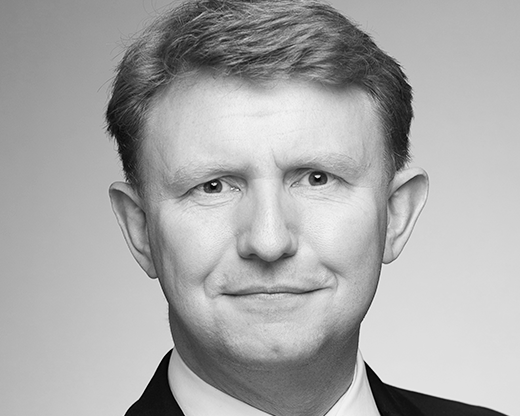 Dan Kemp
Haywood Kelly
Imran Ustad
Lawrence Johnson
Mosam Daftary
Ryan Murphy
Seth Goldstein
Simon MacMahon
Matt Wacher
Dhaval Kapadia
Kaustubh Belapurkar
Chintan Mehta
Himanshu Srivastava
2021 Digital Agenda
---
10:00 a.m.–10:25 a.m. (IST)
Welcome and Opening Remarks
Aditya Agarwal, Morningstar / Kunal Kapoor, Morningstar
 
---
10:40 a.m.–11:10 a.m. (IST)
Keynote Address: The Road Ahead
How do you amplify returns when the dissemination of information is almost perfect? By separating the noise from quality information. By understanding that being right is not the same as making money. By figuring out what people are not looking at today that they will be thinking about tomorrow. 
There is much to learn from Rick Reider, the head of fixed income at the world's largest asset manager.
Last year, Rieder commented on these unprecedented times, reflected in a jumpy, volatile, and uncertain market. This year he has been vocal about the system being overstuffed with liquidity. What can we expect going forward?
Rick Rieder, BlackRock / Moderated by: Haywood Kelly, Morningstar
 
---
11:25 a.m.–12:25 p.m. (IST)
Panel: The IPO Boom In Internet Stocks
The Internet IPO pipeline is robust, and the runway is long for unicorn-rich India. After a lightning-quick bear market in 2020 and pandemic lockdowns, digital transformation has thrust more companies into the secondary market. Foreign investors, domestic institutions, and retail investors are scrambling for a piece of this pie. Which factors fuel the vibrant tech IPO market? What are the levers behind the burgeoning growth and popularity of digital economy stocks in India?
Haresh Chawla, True North / Saurabh Mukherjea,  Marcellus Investment Managers / Moderated by: Indrajit Gupta, Founding Fuel
---
12:40 p.m.–1:10 p.m. (IST)
Fireside Chat With Nadir Godrej
Organizations need to develop a better understanding of the complex systems they exist in. The deterioration of the environment must be viewed in conjunction with the matrix of economic development, social equality, and justice. It is for this reason that the relationship between business leadership and sustainable development is crucial. Listen to Nadir Godrej discuss the need for solutions and inclusiveness and explain why corporate leaders must recognize that companies cannot thrive in societies with severe ecological imbalances.
Nadir Godrej, Godrej Industries / Moderated by: Kunal Kapoor, Morningstar
---
1:10 p.m.–2:25 p.m. (IST)
Break


---
2:25 p.m.–2:55 p.m. (IST)
In Conversation: Global Economic And Market Commentary
Global growth has rebounded strongly from the sharpest, but also shortest, recession of modern times in 2020. But this is a very different economic cycle—coming out of a recession driven by lockdowns and voluntary social distancing, rather than underlying economic and financial strains—and uncertainty is higher than usual. Will fiscal fatigue lead to a more cautious stance from governments? Are we at the start of a new commodity supercycle? Is global inflation going to spike? A perspective on what is a concern, and what isn't.
Joachim Fels, PIMCO / Moderated by: Ramesh Damani, BSE Member 
 
---
3:10 p.m.–3:55 p.m. (IST)
Panel: Is The Home Bias Making You Poorer?
Indian investors have traditionally exhibited a strong home bias, despite Indian equities cornering a minuscule (less than 3%) portion of global market capitalization. When investors do venture into global markets, oftentimes the only port of call is U.S. equities.
What is the value in diversifying a portfolio across geographies? Should the focus be on other emerging markets, or must the tilt be toward developed markets? Are funds of funds the most viable route, or must LRS be embraced? If yes, what hurdles must be overcome? A discussion.
Ajay Bagga, Private Investor & Director / Dan Kemp, Morningstar / Rajeev Thakkar, PPFAS / Moderated by: Dhaval Kapadia, Morningstar
 
---
4:10 p.m.–4:40 p.m. (IST)
Presentation: What Makes People Trust An Adviser?
Trust is the cornerstone of building an advisory practice, but trust is difficult to measure. It is an outcome of your actions for clients. Understanding what will help cement your relationship with clients will go a long way in building a solid practice. This session presents new research on what makes individuals trust or distrust advisers.
Ryan Murphy, Morningstar
 
---
10:00 a.m.–10:30 a.m. (IST)
Opportunities In Global Markets 
US Equities, led by the Big Tech companies have enjoyed a blistering run over the past decade. Current stock prices appear to be factoring strong growth over the next 5 to 10 years. Is this the new normal for valuations. Emerging Markets are a mixed bag with Russia and Brazil raising interest rates to curb inflation and homegrown Chinese companies face a backlash from regulators. European stocks have underperformed US counterparts over several years and valuations appear to be moderate. As a global asset allocator, where does Matt Wacher, CIO APAC, Morningstar, find opportunities in today's market?  
Matt Wacher, Morningstar / Moderated by: Dhaval Kapadia, Morningstar


---
10:45 a.m.–11:25 a.m. (IST)
Keynote Address: Indian Economy: Sweet Spot Or Inflection Point?
The Indian economy has weathered many blows—demonetization, the GFC, and the pandemic lockdown. The government has sharpened its focus on spurring economic growth. The strong measures to tackle NPAs will help tremendously, given that the accumulation of bad loans has been a constant stress over the years. The introduction of schemes to boost local manufacturing give an impetus to infrastructure spending, and enhanced welfare schemes will also help the economy regain its growth trajectory. This session examines the challenges and the road map toward unleashing the economy's full potential.
Anantha Nageswaran, Writer, Author, Teacher & Consultant / Moderated by: Dhaval Kapadia, Morningstar


---
11:40 a.m.–12:30 p.m. (IST)
Panel: Megatrends That Will Change The World
Structural shifts have irreversible consequences on the global economy and the way we live. The last decade has seen tremendous technological innovation, which has fundamentally redefined businesses and changed the way we live and work. The fast pace of change means that this will only accelerate in the next 10 years. Experts from across the globe chip in on the major trends that will underpin the next wave of innovation: blockchain, cryptocurrency, electric vehicles, artificial intelligence, and automation. And, most importantly, fintech, where these trends are shifting gears faster than anywhere else.
Jay Schulman, RSM US / Mosam Daftary, Morningstar / Gaurav Rastogi, Kuvera / Seth Goldstein, Morningstar / Moderated by: Lawrence Johnson, Morningstar


---
12:45 p.m.–1:20 p.m. (IST)
In Conversation: Lessons, Learnings And Wisdom
As one of India's most respected investment bankers, Manish Chokhani has led an organization that was the "house banker" to many of corporate India's household names. Being an involved participant in the capital market and having seen it through many hues and phases, Chokhani brings a perspective that is packed with insight and knowledge. We discuss his journey, investment philosophy, learnings, and we look ahead at the emerging trends shaping India's investing landscape.
Manish Chokhani, Enam Holdings / Moderated by: Kaustubh Belapurkar, Morningstar
 
---
1:20 p.m.–2:20 p.m. (IST)
Break


---
2:20 p.m.–3:05 p.m. (IST)
In Conversation: The Hunt For A 100 Bagger
Ian Cassel, one of the most recognisable faces in the universe of microcap investors, believes that alpha is generated by being just a little different in a disciplined and thoughtful way. But what does that entail? What does it mean to be a "business analyst and not a stock analyst"? Sanjay Bakshi, one of the best contemporary and lateral thinkers in finance, grills him on the wisdom he shares.
Ian Cassel, MicroCap Club.com / Moderated by: Sanjay Bakshi, ValueQuest Capital

---
3:20 p.m.–3:50 p.m. (IST)
Presentation: Leveraging Climate Research In The Investment Process
The upcoming 26th UN Climate Change Conference and new regulatory developments and guidance in North America and Europe have placed renewed urgency on addressing global climate change. Given the rapid pace of market developments, what research and data are available to help investors meet their clients' needs? This session will explore the latest market development and trends, review available carbon/climate data sources, and discuss the challenges of interpreting the broad and deep reservoir of new data.
Simon MacMahon, Sustainalytics / Moderated by: Imran Ustad, Sustainalytics

---
4:05 p.m.–4:45 p.m. (IST)
Stalwarts Speak: Prudent Investment Strategies
Individual asset allocators have their own unique style: a combination of a superior process, execution of an investment method with discipline, and successfully coping with psychological biases. We bring together two seasoned investors to discuss their winning strategy. They also will share how they perceive market differentiators as opportunities to make money.
Sunil Singhania, Abakkus / Moderated by: Himanshu Srivastava, Morningstar
Madhusudan Kela, MK Ventures / Moderated by: Chintan Mehta, Morningstar

Agenda is subject to change.
2021 Digital Sponsorship Opportunities
Conference sponsorships let your firm join our lively conversation. Past sponsors know that the Morningstar Investment Conference is more than just a way to show off your logo—it's a chance to connect with an engaged audience of decision-makers.
MICIN FAQs
New date for the MICIN 2021 digital conference
TThe MICIN 2021 digital conference will take place on 28 & 29 October 2021. The exact times will be communicated and confirmed in due course. On-demand content from the conference will be available until 30 November 2021.
What is the digital Morningstar Investment Conference experience?
The digital Morningstar Investment Conference is an immersive online event that features all the key benefits you love about our flagship industry conference, bringing together industry leaders and investing experts to discuss the latest developments and share new perspectives on the market.
What software will be required to view the keynote speakers, panel discussions and interact with people?
The digital Morningstar Investment Conference will be web-based, so all you'll need is a computer or tablet or mobile and an internet connection.
What will the digital Morningstar Investment Conference cost to register?
Owing to ongoing pandemic we are giving complimentary access to this conference. Hope you benefit from the knowledge from around the globe.   
Are continuing education credits being offered?
CFP practitioners are eligible to earn 1 Continuous Professional Development (CPD) point per hour attending the conference sessions. CFA Society India members are also eligible to earn PL Credits of 1.0 PL credits per hour of learning based on attending the conference sessions. PL points shall be awarded based on the attendance and must be self-update online using CE tracking tool. For any query related to PL credits please write to  CE tracking tool. For any query related to PL credits please write to events@india.cfasociety.org.  QPFP certificants attending the conference are eligible for 10 ACE points (5 points per day); subject to 1 point for each hour of learning based on attending the conference sessions.
Will any form of live event take place for the Morningstar Investment Conference?
There will not be any on-ground event taking place in association with the Morningstar Investment Conference in 2021.
Where can I find the agenda for the digital Morningstar Investment Conference?
Agenda details and our speaker line-up details are forthcoming. Thank you for your patience!
I'm registered. What can I do now to prepare for the conference?
Bookmark our social media hash tags to get the latest updates and live insights from the conference: #MICIN and #MICDigital.