Stock Strategist
2 Stocks to Play the Digital Learning Boom
We may be at the next inflection point for online learning.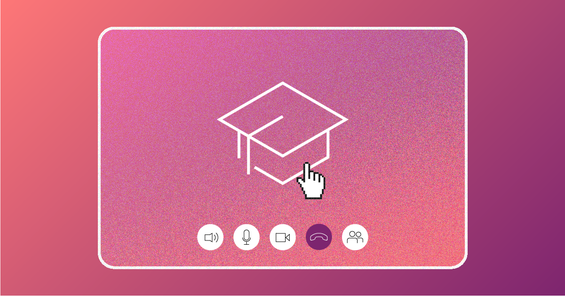 Although digital and online education has existed for more than 35 years, in many ways, it was still a nascent industry until the coronavirus pandemic and the resulting lockdowns expedited the shift away from the traditional classroom.
With students in almost every region and age group forced to learn remotely at some point over the past year, old habits have had to change, and the audience for digital and online learning has exploded almost overnight.
While popular attention has focused on early entrants to the sector, incumbent educational providers with established online/digital resources have also been able to adapt and capitalize on this shift, leaving those firms deeply rooted in traditional learning methods to bear most of the burden of classroom and campus closures.
Is the advent of online education a short-term change that we can expect to revert after the pandemic, or is it the latest manifestation of the new normal? And either way, what do these moves mean for investors?
Has the Shift to Online Education During the Pandemic Been Seamless?
The rapid change has not been easy: Not all examinations have been able to shift to a digital medium, and outcomes for classes hastily transitioned online have been mixed.
For higher education courseware, campus and bookstore closures have expedited the declining trend in textbook sales. While some of this shortfall has been offset by an uptick in the sale of digital products, lower prices relative to print volumes have meant revenue declines for the likes of Pearson (PSON) (which has a Morningstar Economic Moat Rating of narrow) and wide-moat John Wiley (JW.A) (which has a moat rating of wide). The same principle applies to narrow-moat domestic Chinese providers TAL Education Group (TAL) and New Oriental Education (EDU).
While these firms were able to transition in-person students to their online offerings, lower prices made for a jittery 2020.
Which Areas of Digital Learning Might Be Here for the Long Term?
Despite near-term disruption, the long-term picture for digital and online education is bright. Universities are investing increasing amounts to develop online programs, engaging the services of experienced partners like Pearson and Wiley.
Digital courseware is generating similar (or higher) operating margins as textbooks, albeit at lower prices, while penetration is increasing as the secondary market is bypassed entirely, students respond to lower prices, and content is bundled and sold directly to institutions (and then billed as part of tuition).
Organizations are increasingly looking to digitize aspects of testing, be it delivery, correction, or proctoring, all of which improve scalability for assessment firms that can economically provide those services.
Meanwhile, Chinese online education firms, including New Oriental and TAL, are using their established brands and market positions to build their hybrid offerings, which allow far more scalability than traditional teaching programs.
However, we don't believe every aspect of the recent mass migration to digital and online education as a result of the pandemic will stick. We believe that in areas such as K-12, the efficacy of in-person education is superior.
The same can be said for more hands-on training courses and areas like clinical assessment, which we expect to migrate back to traditional formats as pandemic-related lockdowns finally come to an end. We think the most lucrative areas of digital education are likely to be those in which flexibility is treasured and autonomy is high, like higher-level and corporate education. Here, we see medium-term growth in excess of 10%.
How Can Investors Engage With Online Education Trends?
Pearson and New Oriental Education are two firms with strong upside potential in the digital learning space.
Pearson
United Kingdom-listed Pearson offers exposure to many of these burgeoning areas: Higher education digital courseware, virtual schools, and online program management are all key components of its portfolio, and the disruption of 2020 has provided new management a foundation upon which to build.
Digital currently represents two thirds of group revenue, and with exposure to print products declining (as shown on the chart below), this area will prove less of a drag on growth in the coming years.
In areas such as higher education courseware, the transition to digital has been choppy so far, with digital offering lower price points than traditional textbooks, but we believe direct sales to students will remove the secondary rental market, meaning greater sales penetration going forward (as shown on the chart below). In fact, the general focus on direct sales across the group should reinforce the relationship Pearson has with students and learning institutions, leading to a stickier revenue base.
Although recent share price moves have caught up to our GBX 870 fair value estimate, we believe more opportune entry points could present themselves in this volatile market in the near term.
New Oriental Education
U.S.-listed shares of New Oriental offer access to the high-growth domestic Chinese market. The charts below show that the company has an established brand in China, which has helped considerably to grow its online offerings in K-12, pre-school, and higher-level education over the past year or so as students have migrated away from physical classrooms. We forecast attractive growth in the Chinese education market, particularly in the online segment over the medium term.
New Oriental's focus lies around growing its hybrid offering, which allows it to gain market share in secondary cities in China where penetration is lower. This offering also solves the problem of a scarcity of teaching resources, with the ability to leverage existing teachers across regions. Trading at a 31% discount to our valuation, New Oriental Education currently merits a 4-star rating.
Michael Field does not own (actual or beneficial) shares in any of the securities mentioned above. Find out about Morningstar's editorial policies.