Sign up for a demo of Morningstar Cloud today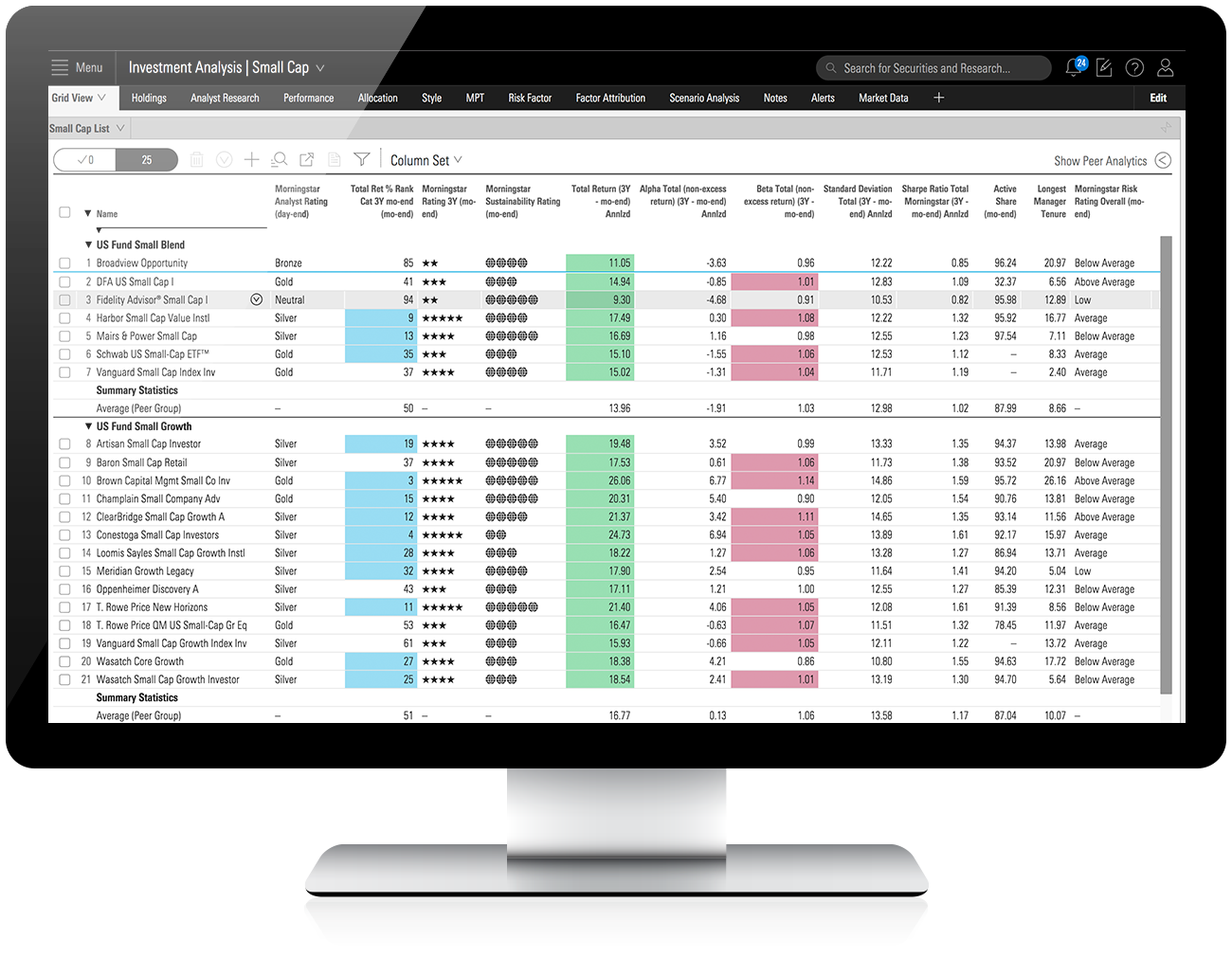 Give us a little information about yourself, and we'll be in touch.
Leverage Morningstar's comprehensive, independent data to build customized reports for yourself, your team, or your clients.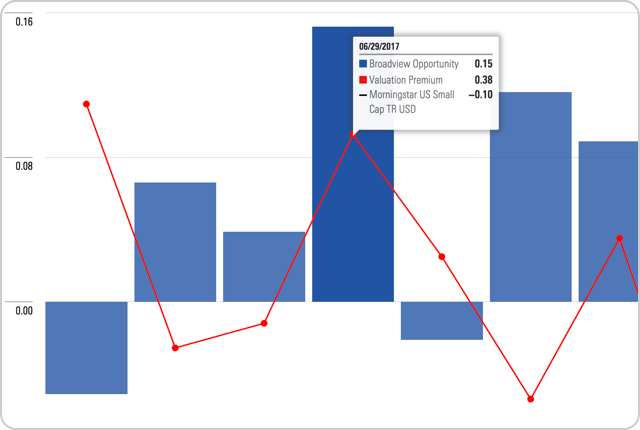 Go beyond standard risk models to find an investment's true sources of risk, using a variety of factors including six exclusive to our platform.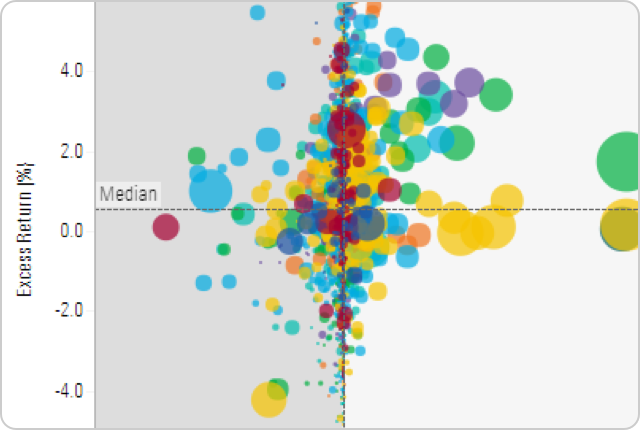 See how you're doing compared to your peers and the overall market by digging in to the factors that impact fund flows.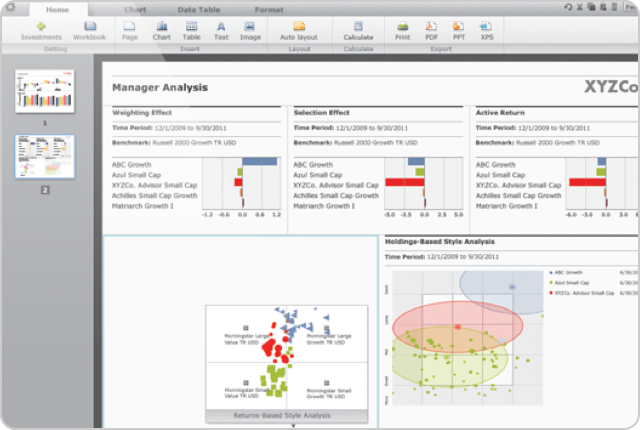 Equip sales teams and advisors with timely materials, using your own brand details, so investors get a clear message about their investments.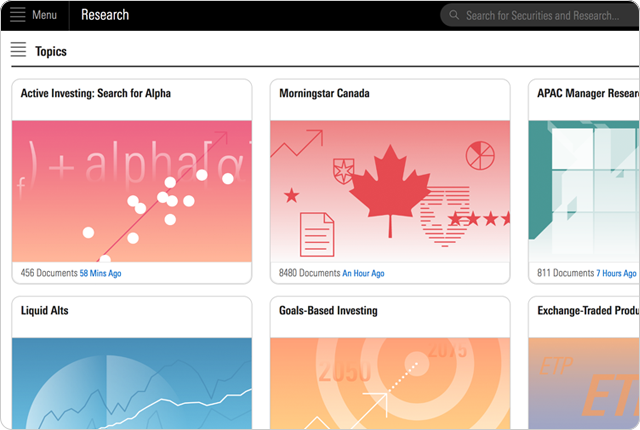 The latest insights from our analysts, curated by a human and delivered based on the topics you follow.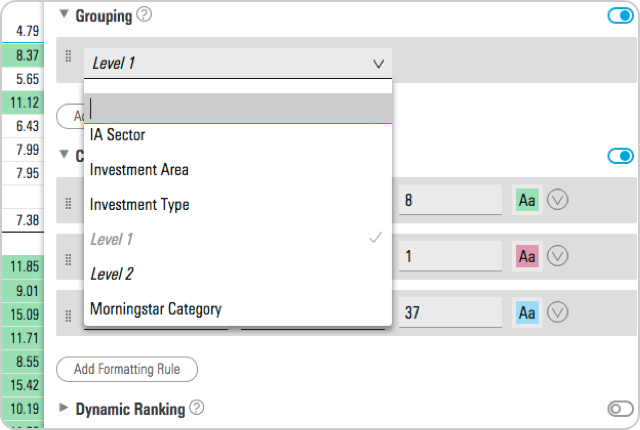 Integrate the data that's important to your firm and we'll bring it in alongside our market data to support your decision-making process.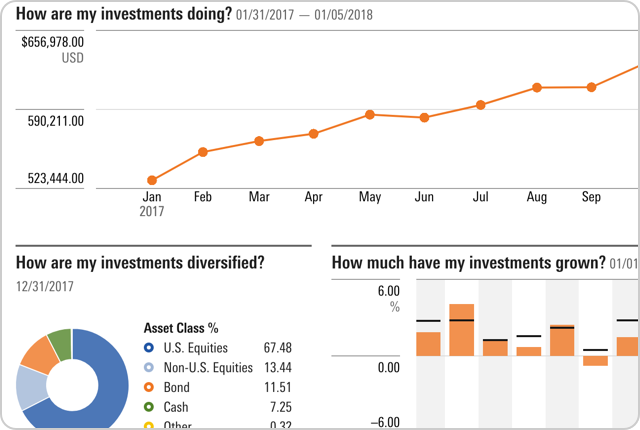 Keep your clients and teams in the loop 24/7, sharing new insights and snapshot reports.
The Right Fit for Your Role
Independent Advice
Automate back office work, optimize your portfolios, and connect more with your clients.
Wealth Management
Collaborate across teams to research investments and deliver timely and relevant advice.
Asset Management
Align product and marketing decisions with our data and yours using a single source to evaluate.
Ready to See for Yourself?
Discover the value Morningstar Cloud's independent insights and data can add to your investments.