Behavioral Science Research
Our full collection of research and tools to better help investors reach their goals.
Suite of Research-Based Tools
A Checklist to Help Investors Avoid Volatility Panic in Five Simple Steps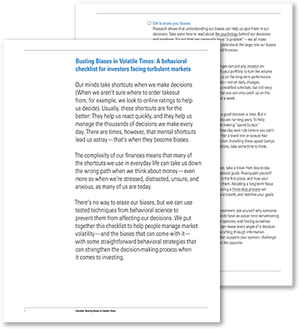 A Checklist for Client Conversations During Turbulent Markets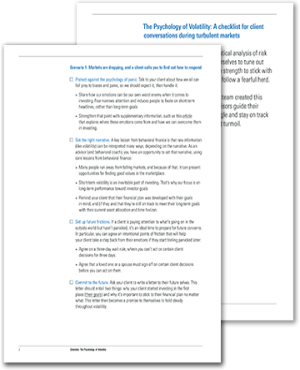 Start a Conversation About The Value of Financial Advice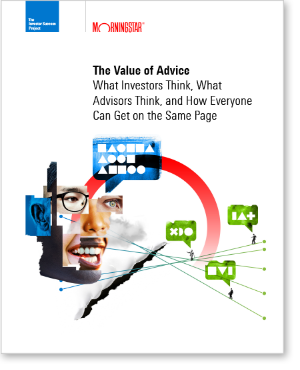 Look Beyond Top-of-Mind Goals Using Our Goal Identification Worksheet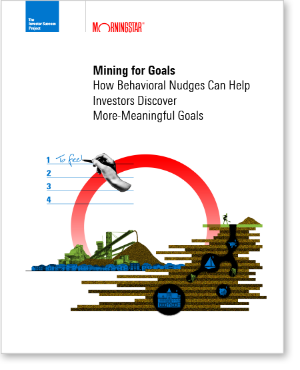 How To Help Clients Understand The Impact of a Raise on Their Retirement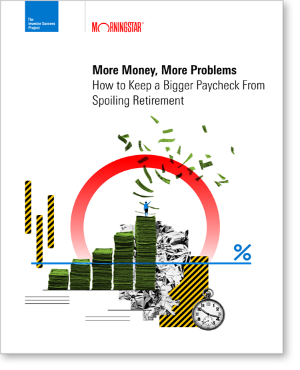 Collection of White Papers
People Prefer a Guaranteed Income Stream for Life Over an Annuity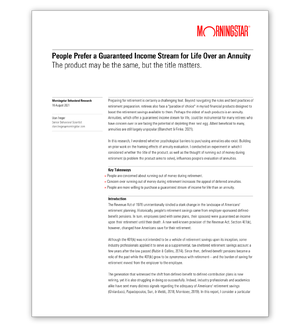 To Contribute, to Save, or to Invest for Retirement?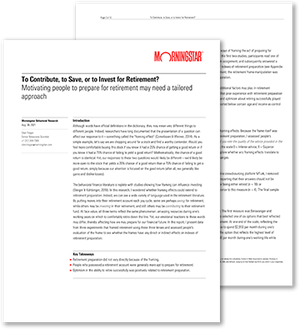 Unpacking Racial Disparities in Savings

The Ethics of Automatic Enrollment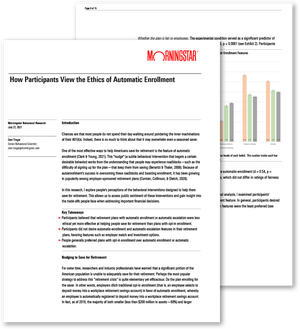 How Investors Prioritize DEI and Gender Equality Along with High Returns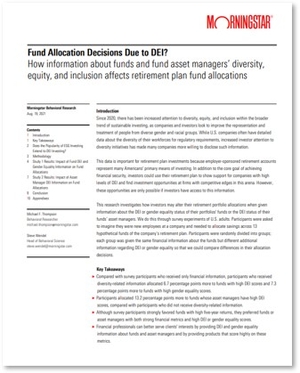 The Power of the Proxy in Retirement Plans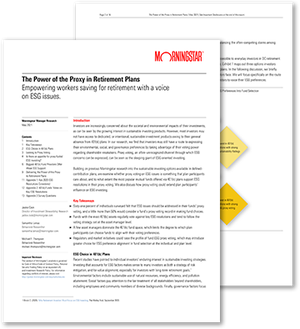 Understanding the Financial Impact of Behavioral Biases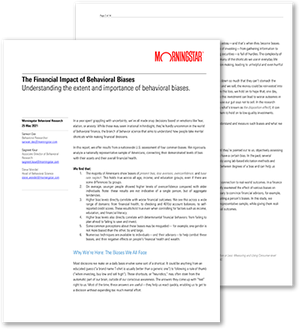 The Pandemic, Retirement Savings, and the Financial Security of American Households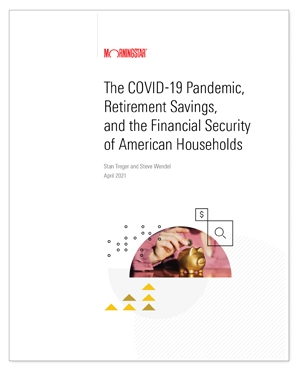 Do Investors Have ESG-Investing Options in Their DC Plans?
How Generation Z Approaches Retirement, Saving, and More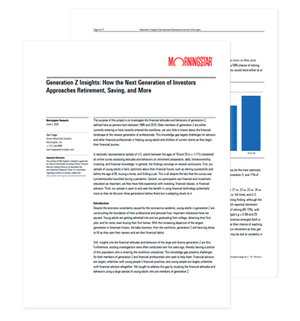 The Sustainability Stress Test: Investor Interest in ESG Holds Up Amid a Pandemic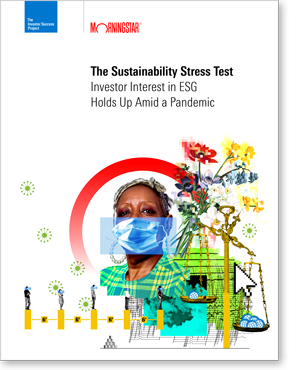 A Behavioral Guide to Market Volatility : How Behavioral Science Can Help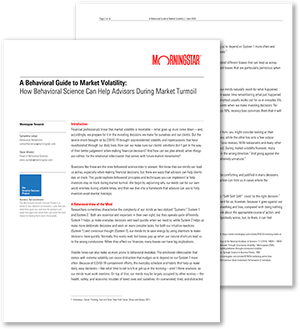 Debating The State of Retirement: Morningstar Researchers Agree to Disagree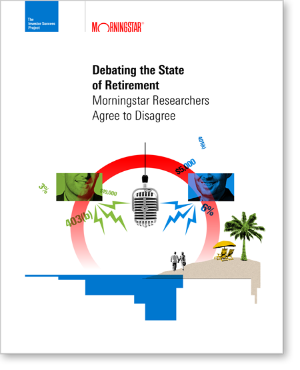 Mining for Goals: Help Investors Discover More-Meaningful Goals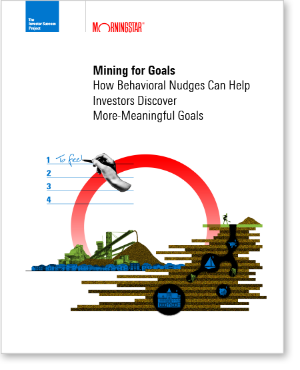 The True Faces of Sustainable Investing: Busting Industry Myths Around ESG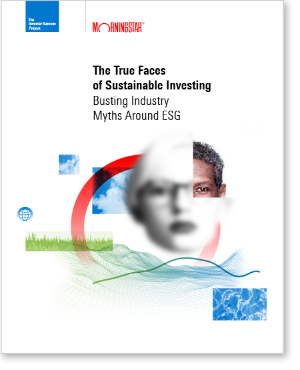 Gender Bias in Asset-Allocation Advice: Eliminating Possible Sources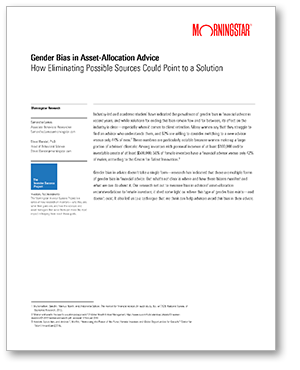 The Value of Advice: How Everyone Can Get on the Same Page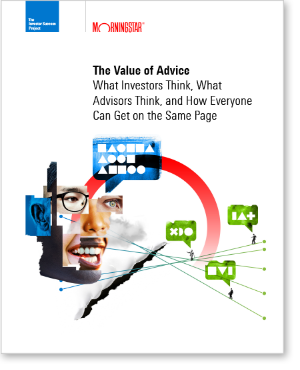 More Money, More Problems: Keep a Bigger Paycheck From Spoiling Retirement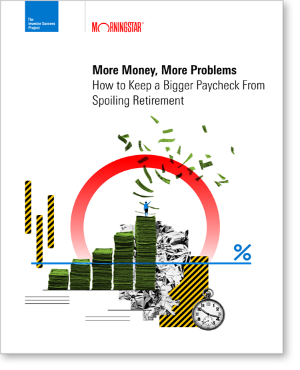 The Big Split: Minimizing Conflict In Divorce Financial Planning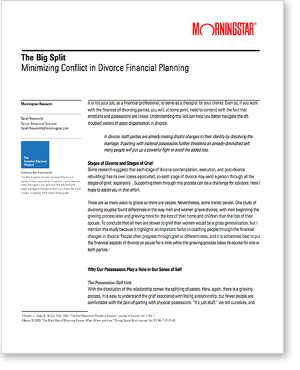 Easing the Retirement Crisis: Personalized Advice Can Head Off Extreme Austerity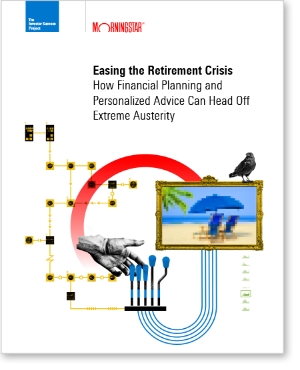 It's Time to Redefine 'Investor': Looking Beyond Investing Stereotypes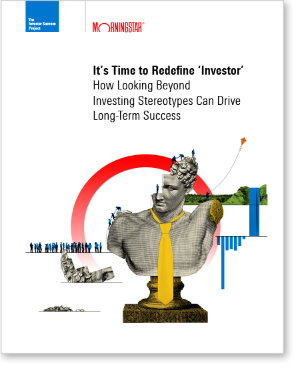 New Lessons about 529s: Who Should Use Them and What Makes Them Powerful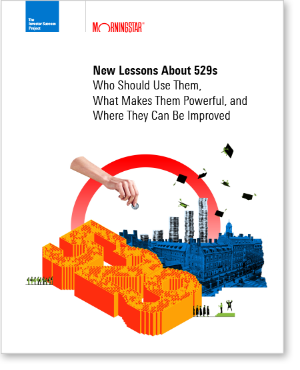 Bridging the Investing Gap: Why Refreshing Policy Can Help All Americans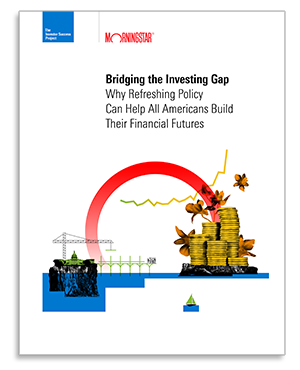 Retirement Plan Transparency: Opaque Data Hinders Best-Interest Advice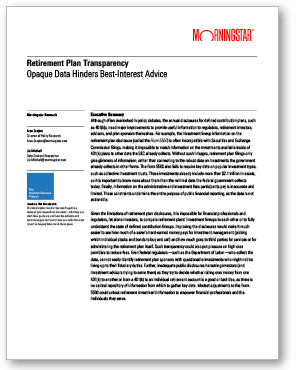 The Comparison Trap: How Social Comparisons Affect Our Financial Well-Being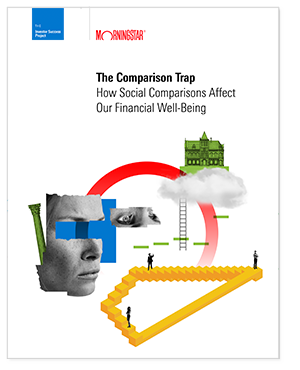 The Retirement Mirage: Investors Should Focus Less on Timing and More on Saving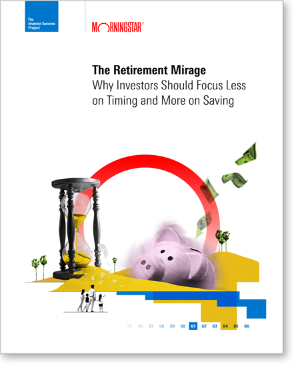 Expensive Choice: What Wall Street Can Learn From Costco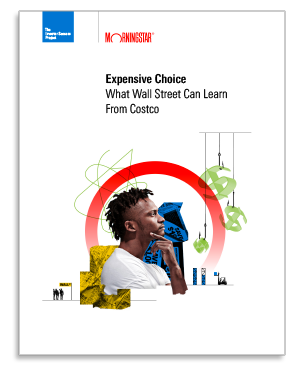 Collection of Full Research Papers
The COVID-19 Pandemic, Retirement Savings, and the Financial Security of American Households