Simplify comparing annuities and determine the right fit for your clients.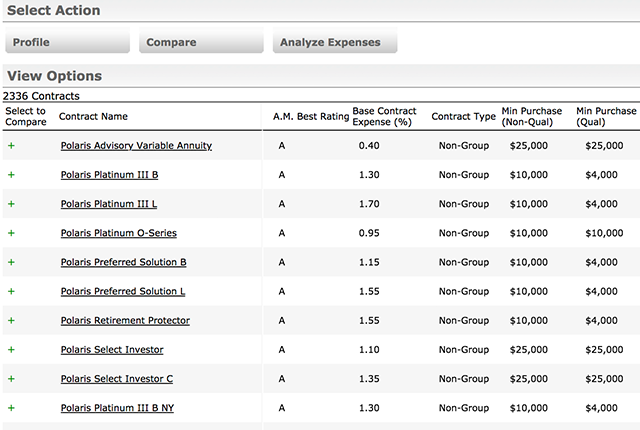 Robust, in-depth annuity analyzer
Morningstar Annuity Intelligence is a comparison research tool that helps you uncover the strengths and weaknesses of annuities. This tool offers active and historical data on nearly all variable annuities, along with increasing coverage of fixed indexed and fixed annuity products.
Complex characteristics, clearly explained
No need to dig through prospectuses. Our experienced team parses through the data to translate it into simple terms. Get side-by-side comparisons and one-page summaries that show contract details, benefit information, and how the annuity makes money.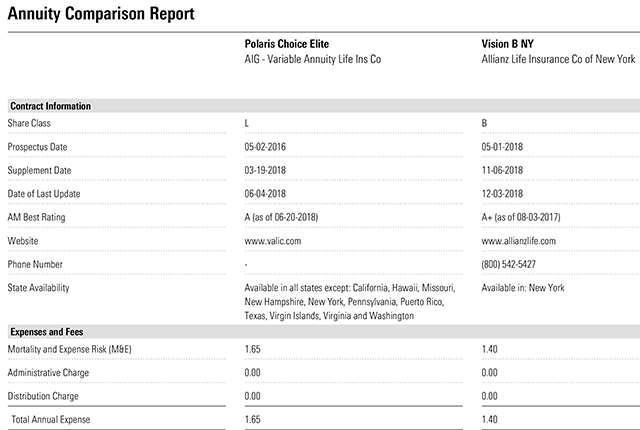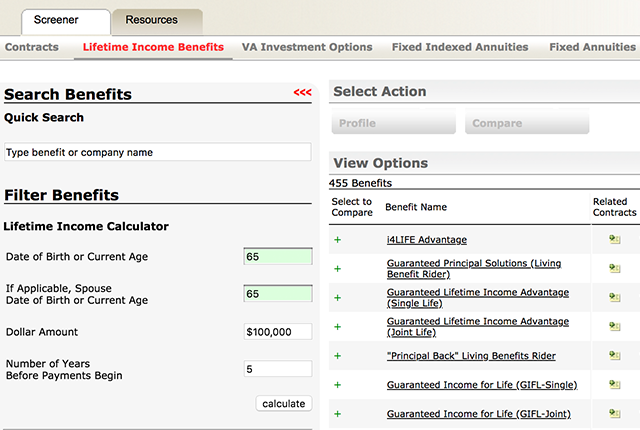 Confidence in what's best for the client
Our tool calculates the amount of guaranteed income for each living income benefit, making it easy for you to evaluate whether an annuity is right for your client. Use our Finra-reviewed reports to educate clients about the cost and key details of annuities and to ensure that you're properly disclosing what's necessary.
Avoid contract titling mishaps
Annuity Intelligence provides a clear way to establish a beneficiary. The service focuses on contract titling and spousal continuation to help you avoid titling mistakes, arbitration, unexpected tax, and ultimately, the death benefit payout going to the wrong beneficiary.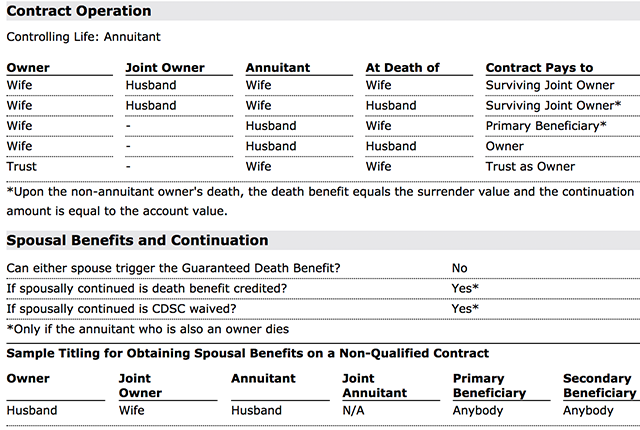 Upgrade to Our Annuity Analyzer
Calculate, disclose, and communicate costs associated with annuities, while streamlining compliance and sales disclosures to comply with industry regulations.
Connect your firm's forms to Morningstar's database to automatically get the latest contract information, save time, and increase accuracy by avoiding manual reporting errors.
Insurance companies and asset management firms can use this edition to conduct competitive analysis, inform their product development, and support sales initiatives using Morningstar's variable annuity sales and assets data.
Get access to timely, clear annuity intelligence.