Start your free trial of Morningstar DirectSM today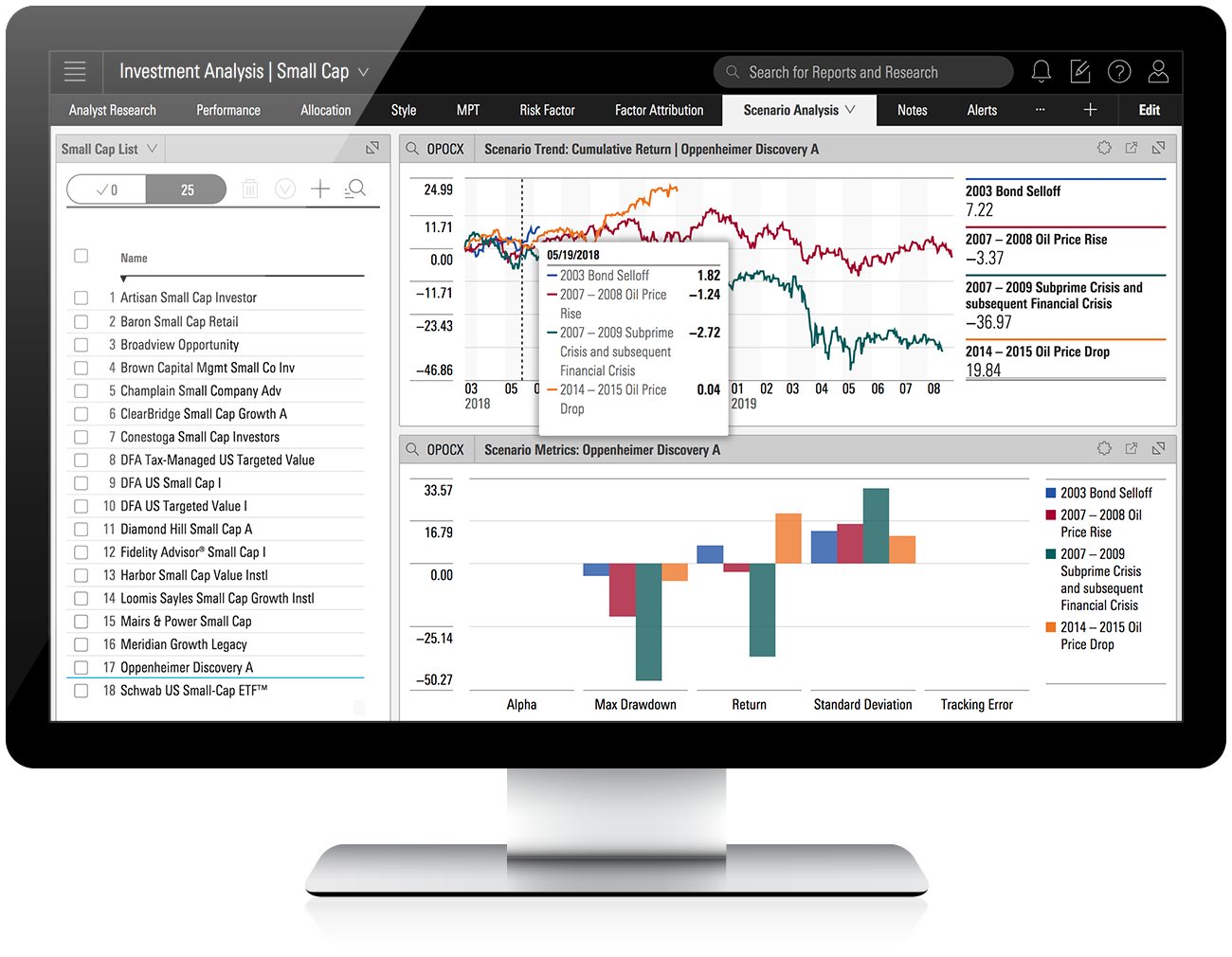 Give us a little information about yourself, and we'll be in touch.
Elevate your investment strategy with institutional-strength data, sophisticated analytics, and independent global research.
What You Need to Make Informed Decisions
Comprehensive Data
Access data from nearly every investment universe—and integrate it with your own.
Investment Research
Dig into curated research from one of the largest independent analyst teams in the world.
Tools for Analysis
Analyze trends and build products with the help of custom peer groups and asset flows.
Global Risk Model
Identify an investment's true sources of risk using factors from our forward-looking analysis.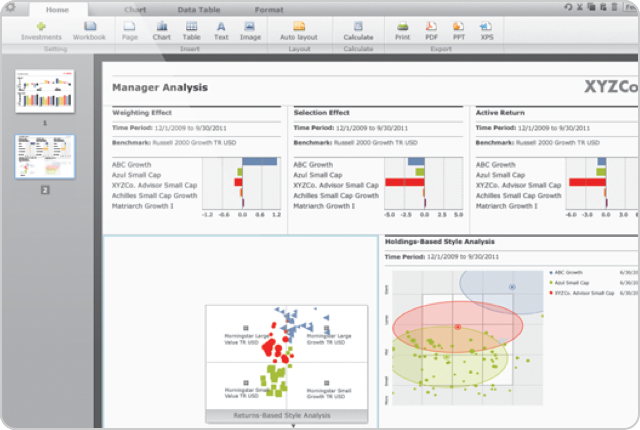 Presentation Studio
Build from a strong analytics foundation to deliver custom proposals and reports for your clients.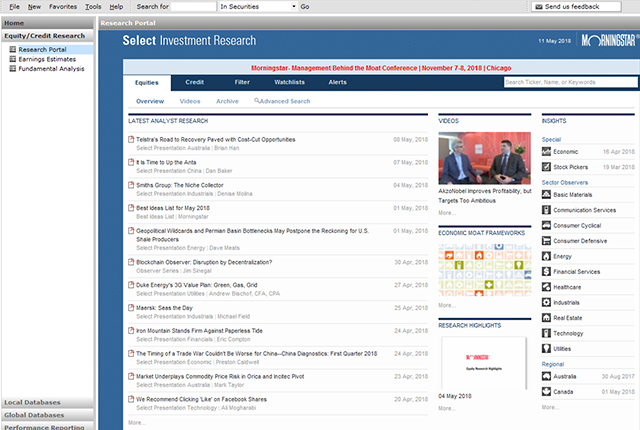 Research Portal
Access the latest investment research and fund evaluations, curated for relevance to your work.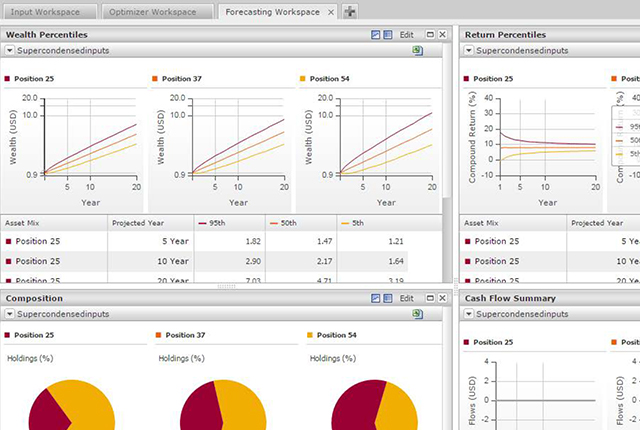 Asset Allocation
Identify optimal asset-allocation policies and enhance forecasts of future performance.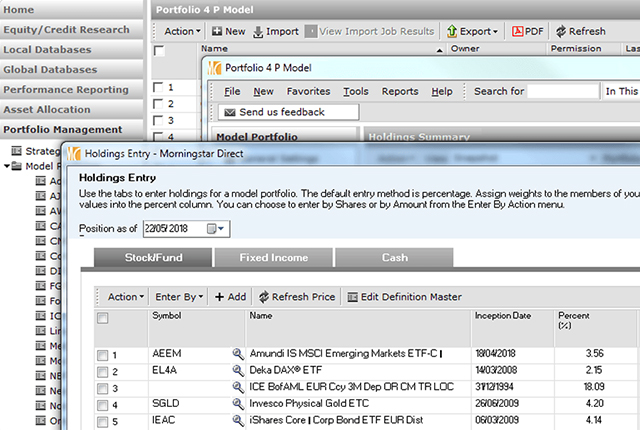 Portfolio Construction
Build models and portfolios that reflect how your asset allocation strategies can help meet clients' goals.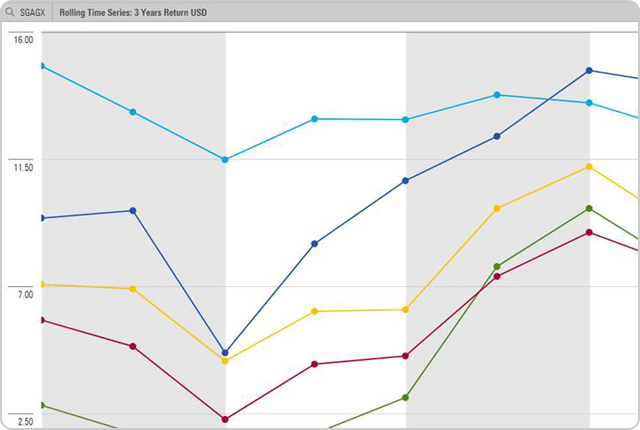 Peer Analysis
Apply benchmarks, defined data, and ranking analysis to monitor the performance of custom-grouped investments.
Ready to See for Yourself?
Bring your investment strategies to life with independent insight from Morningstar Direct.