U.S. Fund Flows Turn Positive in August but Remain Weak
Taxable-bond and sector-equity funds bounce back.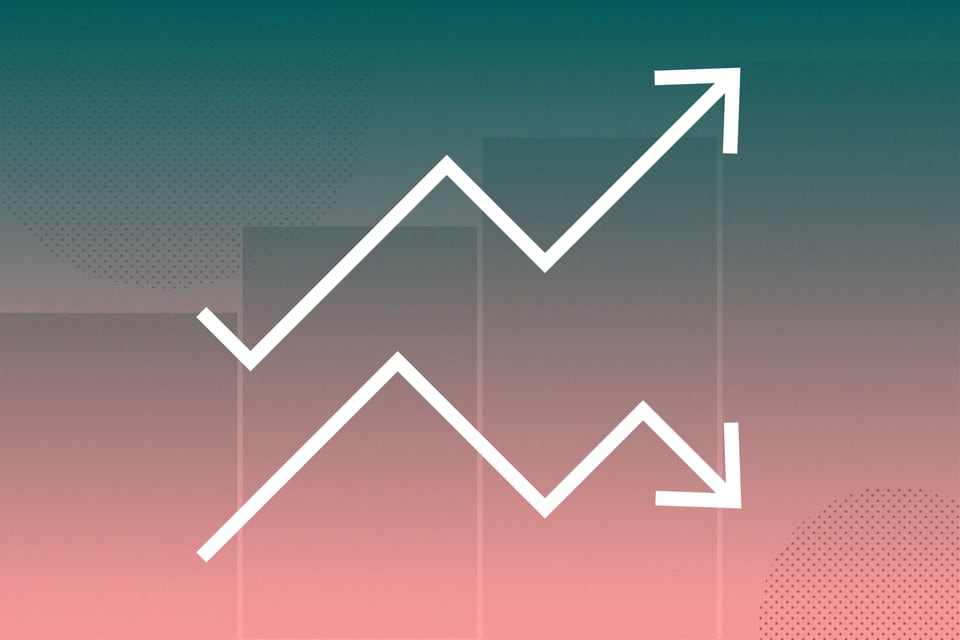 This article is adapted from the Morningstar Direct U.S. Asset Flows Commentary for August 2022. Download the full report here.
After a record four consecutive months of outflows, long-term U.S. fund flows turned positive in August 2022, gathering $4.8 billion. While myriad factors can drive investor activity, a reversion in market performance wasn't one of them as major equity and bond market indexes finished August in the red following hawkish commentary on interest rates from the Federal Reserve.
Taxable-Bond Funds Break Out
Taxable-bond funds reeled in $13.2 billion in August, their first month of inflows since December 2021. Intermediate-core bond funds powered the turnaround. The largest taxable-bond Morningstar Category pulled in $15.4 billion, which translated into its best monthly organic growth rate since April 2021 (1.35%) and pulled the category group out of monthly outflows for the first time this year.
U.S. Equity Flows Dip in August
U.S. equity funds have remained relatively resilient so far in 2022 despite a rough market, but they gave ground in August, shedding $6.2 billion. (Passive funds took in $11 billion; active funds shed $17 billion.) Concerns about the trajectory of monetary policy drove outflows from growth categories, though value categories fared better as large- and small-value funds experienced modest inflows.
Sector-Equity Funds Bounce Back
Sector-equity funds collected $3.2 billion in August, just their second monthly inflows of 2022 and the first since January. Financial funds led the way with a $3.9 billion intake, good for a strong 5.6% organic growth rate. Investors appeared to move into the category during the lead-up to Fed chair Jerome Powell's Aug. 26 briefing on the course of monetary policy.
Investors Lack Appetite for Foreign Equity Exposure
International-equity funds shed $5.3 billion in August, and while they've gathered $21.3 billion so far through 2022, much of that entered markets in January. Concerns surrounding China, the conflict in Ukraine, and inflation and stagnation in Europe have likely repelled buyers. As in the United States, growth-oriented categories have fared worse than their value counterparts amid the market drawdown.
The Steady Rise of Schwab
Few fund families have ascended as swiftly and steadily as Schwab ETFs. Unlike most peers, Schwab exchange-traded funds have deftly weathered this year's market turbulence. The 28-fund lineup has collectively absorbed $22.7 billion in 2022—third-most of all fund families. Schwab ETFs ranked as the 14th-largest U.S. fund family at the end of August. Five years earlier, they clocked in at 31st.
The author or authors do not own shares in any securities mentioned in this article. Find out about Morningstar's editorial policies.