Skip to Content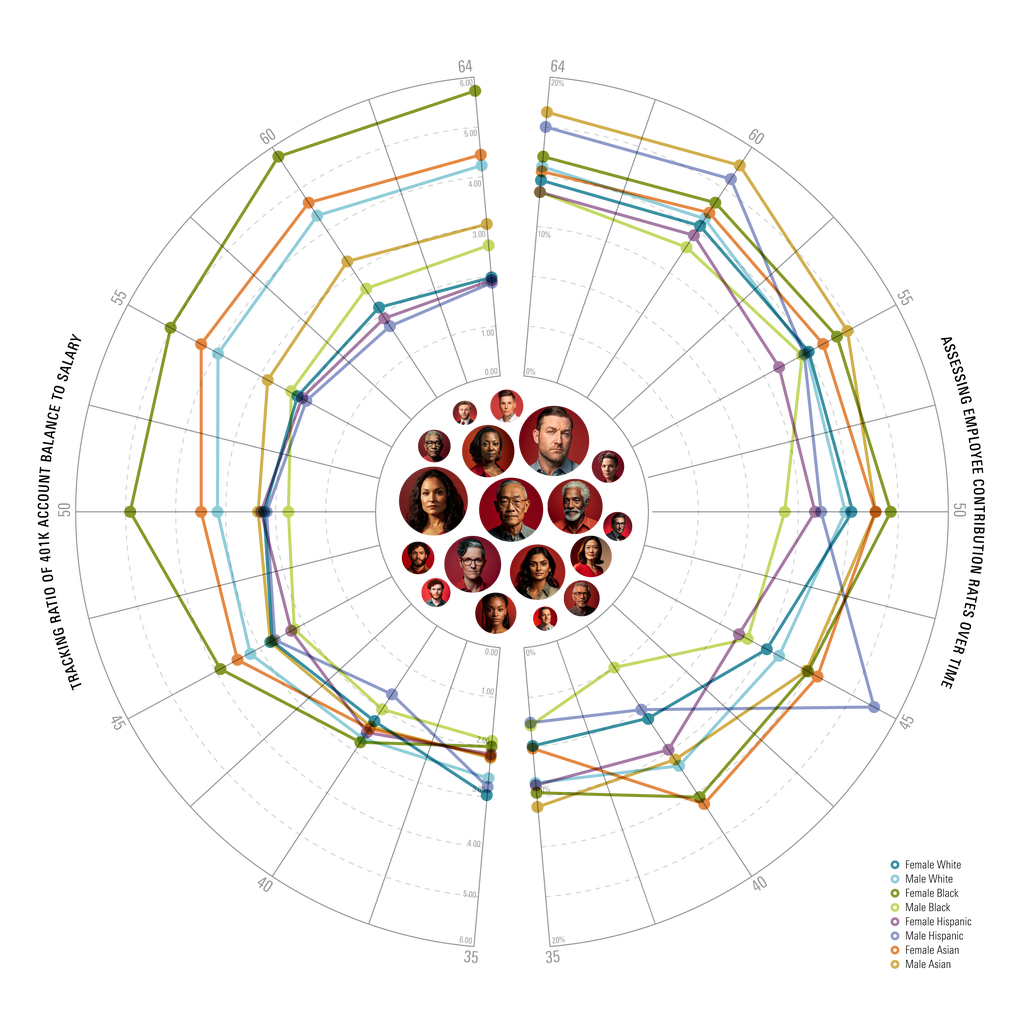 Making retirement a reality
Morningstar Retirement offers products designed to help individuals reach their retirement goals. Our products and services also enable industry players to differentiate their services, stay competitive, and reach new markets.

We provide some of the industry's leading off-the-shelf offerings and can collaborate with our clients to design new products from the ground up using our unique data integrations, distribution networks, investment expertise, and methodologies.

Together, we are building a better retirement system.
Advisory services shown on this page are provided by Morningstar Investment Management LLC, a registered investment adviser and a subsidiary of Morningstar, Inc. unless otherwise noted. There can be no assurance that any financial strategy will be successful. Morningstar Investment Management does not guarantee that the results of their advice, recommendations, or objectives of a strategy will be achieved.
Morningstar® Retirement Manager℠ and Advisor Managed Accounts
Morningstar® Retirement Manager℠ is offered by Morningstar Investment Management LLC and is intended for citizens or legal residents of the United States or its territories. Depending on the selection of your employer, Morningstar Investment Management may make its Managed Accounts, Advice, and/or Guidance services available to you. In some cases, Morningstar Investment Management is solely responsible for the advisory services you receive through the Morningstar Retirement Manager website. In other cases, the portfolios available through the Managed Account and Advice service are created by an investment adviser (the "IA") chosen by your plan sponsor and Morningstar Investment Management is responsible for assigning you a portfolio from those created by the IA. The IA is not affiliated with Morningstar Investment Management. Investment advice is based on information provided to Morningstar Investment Management and is limited to the investment options available in each retirement plan. All investments involve risk, including the loss of principal.
Morningstar® Plan Advantage℠
Morningstar® Plan Advantage℠ is intended for financial professionals working with, or sponsors of, retirement plans subject to the provisions of the Employee Retirement Income Security Act of 1974, as amended ("ERISA"), unless exempt therefrom, or other state or federal laws governing retirement plans. The investment advice delivered through Morningstar Plan Advantage may be provided by a third party who has licensed the Morningstar Plan Advantage platform for their own use.
Morningstar® Lifetime Index Funds
The Morningstar® Lifetime Index Funds are Collective Investment Trusts (CITs) created by Benefit Trust Company and is administered by Benefit Trust Company, as trustee. Its shares are not deposits of Benefit Trust Company and are not insured by the FDIC or any other agency. The CIT is not a mutual fund. The CIT is a security that has not been registered under the Securities Act of 1933 and is exempt from investment company registration under the Investment Company Act of 1940, as amended. This material should not be viewed as advice or recommendations with respect to asset allocation or any particular investment.
Benefit Trust Company (BTC) is a non-depository trust company with operations in Overland Park, Kansas. As an independent fiduciary and fund sponsor, BTC maintains the CIT and oversees all compliance-related functions for the CIT including trade monitoring, pricing, performance, annual reporting, and investor eligibility. BTC has retained Morningstar Investment Management LLC to act as its investment sub-adviser for the Funds. Morningstar Investment Management is not acting in the capacity of adviser to individual investors. Morningstar, Inc. and its subsidiaries are not affiliated with Benefit Trust or its affiliates.
The information contained in this document does not constitute a distribution, nor should it be considered a recommendation to purchase or sell any particular security or fund. The offering and sale of the participation units in a CIT in certain jurisdictions may be restricted by law.
Not FDIC Insured | May Lose Value | No Bank Guarantee