Investigate Morningstar data more deeply than ever and discover new opportunities for investing success. Analytics Lab is included with your existing Morningstar Direct license.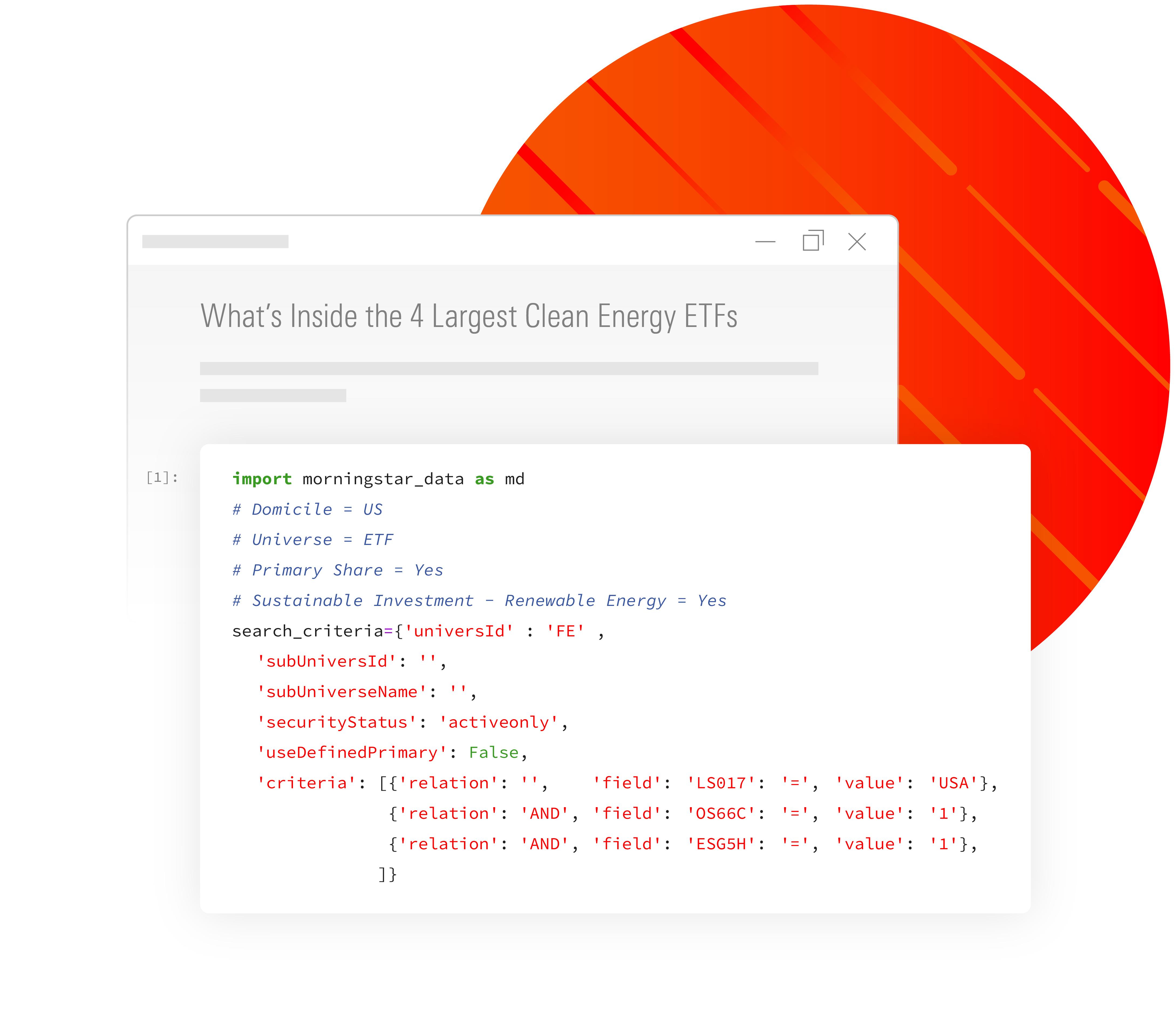 Analytics Lab combines access to all of Morningstar's data and research with Jupyter Notebook, an open-source data-science tool, to give you a flexible coding environment that's built for rigorous analysis.
Create customized notebooks that include analytics, data visualizations, research narratives, and documentation to discover new insights and share them with colleagues.
High-quality, global data
Gain access to the platform and native data that Morningstar's analyst team uses to generate industry-leading insights and research.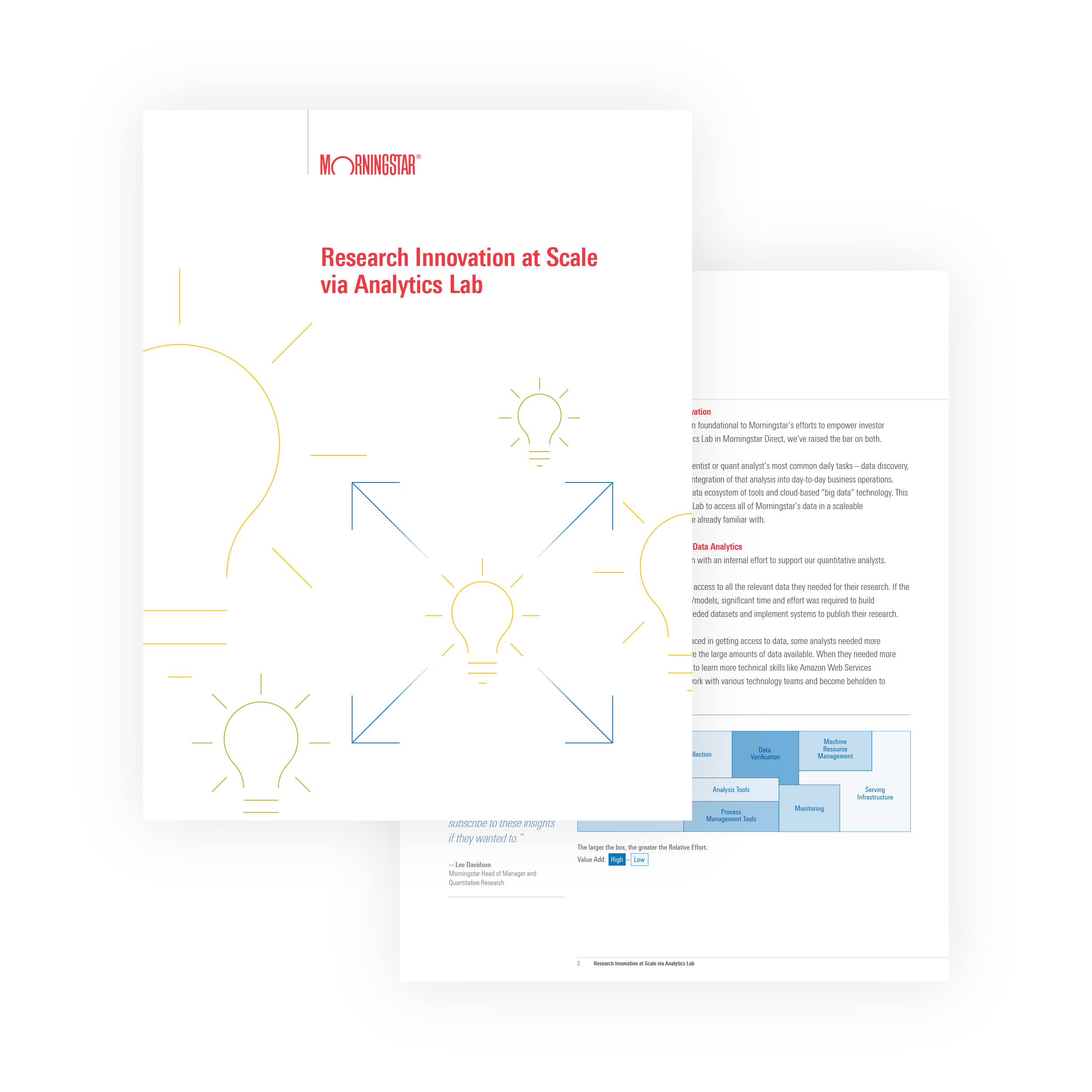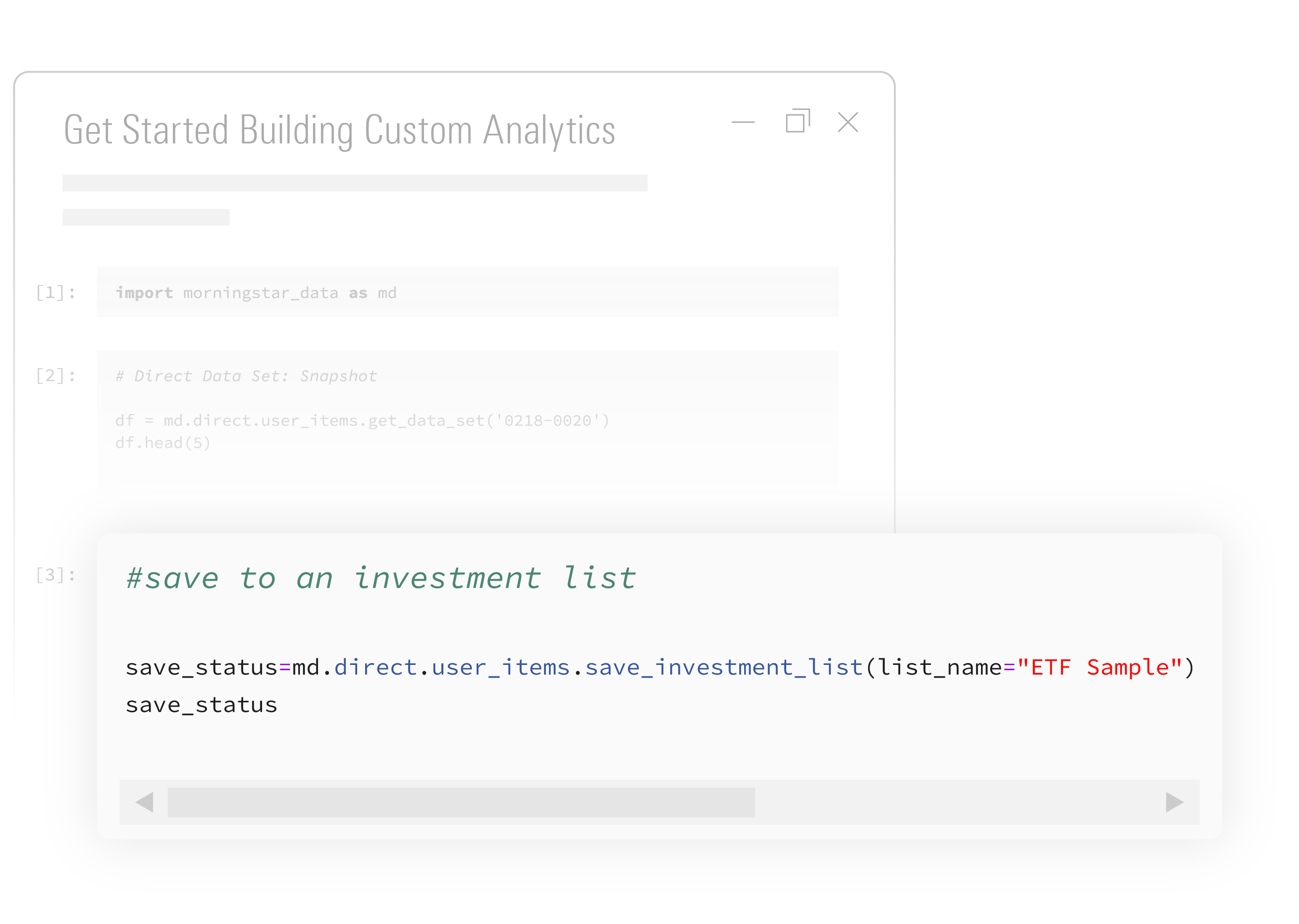 A connection to the Morningstar Direct ecosystem
Create custom analytics accessible by every Morningstar Direct user in your firm.
Analytics Lab's built-in time-saving features simplify the often-lengthy process of finding data and developing code.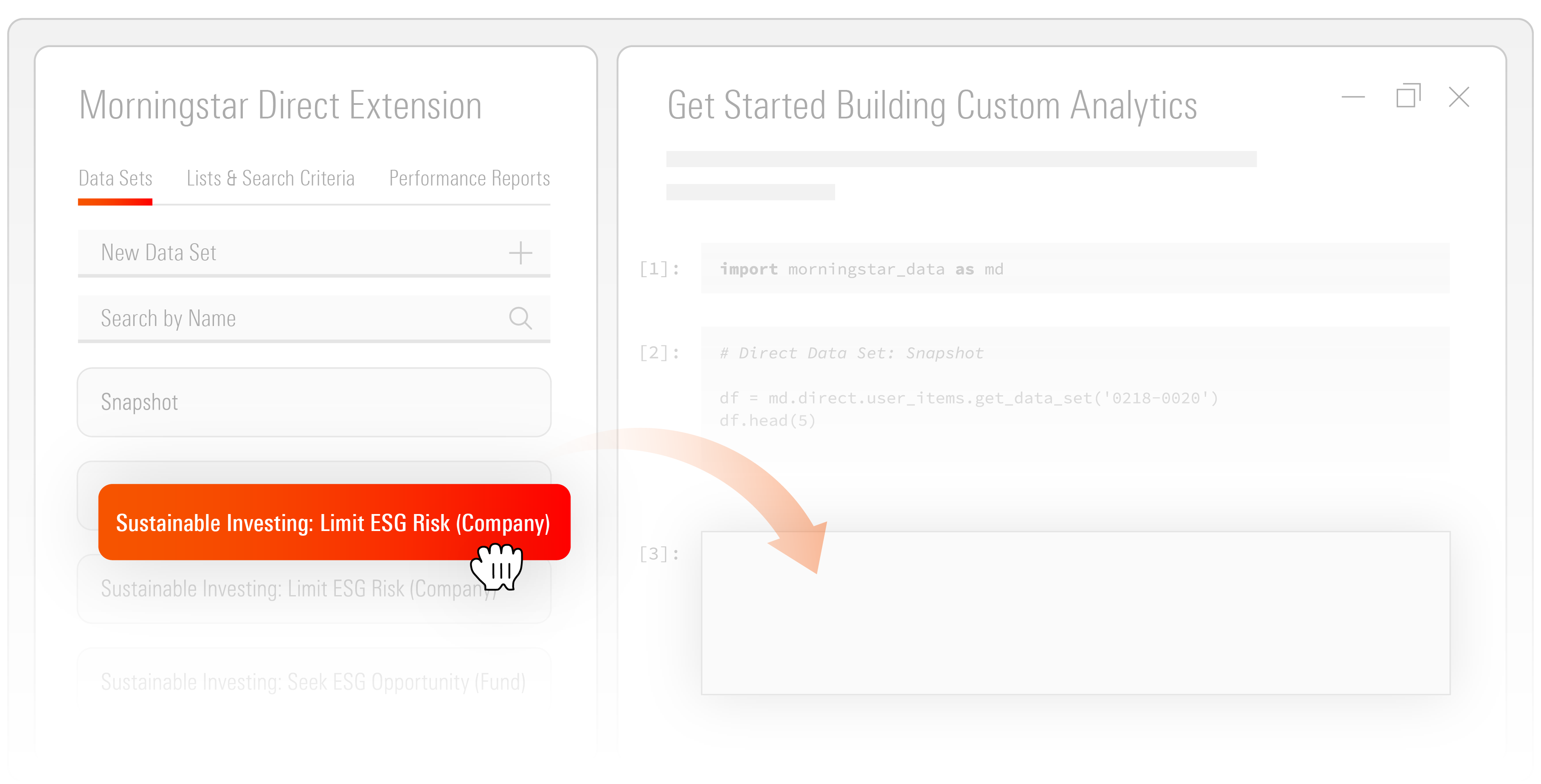 Coding skills aren't a prerequisite.
Take advantage of Morningstar-created analytics.