Morningstar Notebooks in Analytics Lab
Automate your innovation with advanced analytics at the click of a button
To succeed in the financial services industry, you need to transform vast amounts of data into actionable insights every day, which can be challenging and time consuming. Our newest Direct workspace centralizes data, analytics, and visualization so you can automate processes that were previously cumbersome or impossible to accomplish.​
Explore What Notebooks Can Do for You
With your existing Morningstar license, access helpful pre-built Notebooks
Survey and select the portfolio manager with the track record you trust.
With the Portfolio Manager Performance History Notebook, output all funds a selected portfolio manager has managed over their career, alongside the performance data of those funds during his/her tenure so you can easily find the portfolio managers that best meet your needs.
---
Read Our Research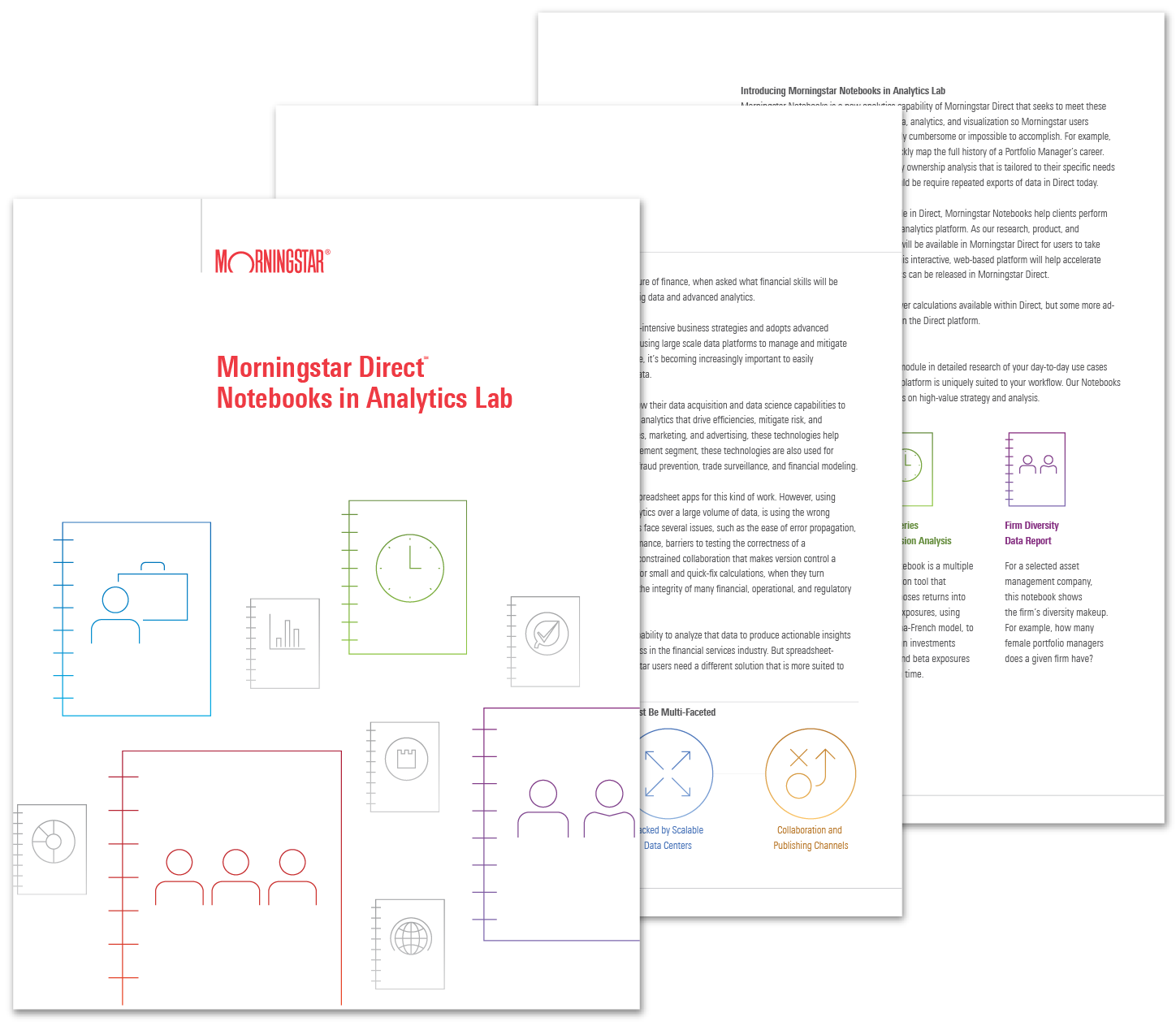 Morningstar Notebooks Content Guide
Learn how notebooks can help automate your workflows.
Stay in the Loop
Learn more about how to create and distribute your own custom notebooks, and hear about the newest notebook innovations and best practices.