Unlocking Financial Research at Scale with Analytics Lab
Analytics Lab combines open-source Jupyter notebook technology and Morningstar Direct's extensive data sets to create a flexible coding environment that's built for rigorous analysis.
With our platform, data scientists and quant analysts can bypass data management tasks to focus on creating insights. Dig deeper into Morningstar research and discover new opportunities for investing success.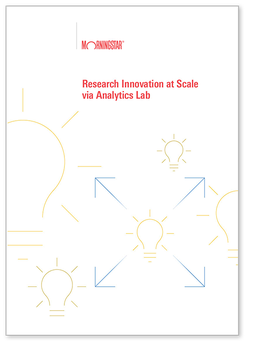 Read Research Innovation at Scale via Analytics Lab to learn:
How Analytics Lab modernized Morningstar's approach to data analytics
How Analytics Lab streamlines the daily work of data discovery, analysis, and insight creation
A new way to explore Morningstar insights faster than ever before