---
Morningstar
Investment Conference
New dates to be announced.
McCormick Place, Chicago
See the Future of Investing
The Morningstar Investment Conference is designed to help investing professionals recognize lessons from the past, understand what's happening right now, and peek around the corner to see what's next.
2020 Speakers
The conference brings together some of the financial industry's top minds.
James Anderson
Christine Benz
Rupal Bhansali
Bill Browder
Cathy Curtis
Larry Fink
Rezo Kanovich
Kunal Kapoor
Rob Lovelace
Cynthia Marshall
Anne N. Mathias
Michael Mauboussin
Alan Moore
Don Phillips
Rick Rieder
Steven Romick
2020 Agenda
Stay tuned—we'll update this page when details are finalized.
On the Agenda
---
10:00 a.m.–11:00 a.m.
With Regulation BI around the corner and the SECURE Act coming online, advisors haven't been more pressed to be current on regulatory changes in years. In this session, we'll inform you of what you need to know about now and about what Morningstar thinks is coming the next few years, including the possible impacts of U.S. elections in the fall of 2020.
Based on Morningstar's investor website statistics, there's one thing investors the world over agree on: They love dividends, whether via funds or stocks. What's the best way for firms to return capital to shareholders? Do dividend-yield weighted indexes really work? Do dividend investors pay enough attention to valuation? In this session, we'll address these questions and discuss various ways that investors try to deliver dividends to their portfolios, including best practices and common pitfalls.
Morningstar has undertaken a multiyear effort to understand the investor herself, beginning with the application of behavioral science toolsets to address such questions as "What's really required for investor success?" and "What is personalization in investing, and why does it matter?" In this session, we'll provide advisors with tools to deliver guidance to their clients for navigating these sometimes-difficult questions.
---
11:00 a.m.–12:00 p.m.
Sustainable investing is evolving fast. Join Morningstar researchers to discuss recent developments. We'll talk about what's new in the sustainable funds universe, emerging categories of sustainability funds, and the most dramatic areas of growth. We'll explore different dimensions of impact, including proxy voting and the tools that asset managers use to influence corporate decision-making and behavior. We'll examine ESG factors and how the Morningstar Sustainability Rating can help investors understand ESG risk in their portfolios. Finally, we'll discuss the most dominant investment themes of 2020, including investing in a period of climate transition.
The Morningstar Analyst Rating for funds underwent a major enhancement in November 2019. In this session, we'll explain the changes we made to the methodology and the reasons we made them. We'll also review how the changes have impacted the ratings of fund groups that are important to independent advisor success.
Our award-winning retirement research team will present two new papers, "A Retirement Spending Rule That Works" and "Guaranteed Income: The Forgotten Retirement Asset." We'll also learn the key takeaways from our behavioral science team's new "ESG's Role in U.S. Defined Contribution Plans" report.
---
1:00 p.m.–2:00 p.m.
Dig beneath the headlines of today's hot topics for genuine insight and investing ideas. Senior stock analysts will share their long-term forecasts and recommendations for a rapidly-evolving world.
Join our research analysts for a highlight reel of recent research within the realm of exchange-traded funds and index funds. Topics will include the latest trends in the global market for strategic-beta exchange-traded products and our framework for analyzing and rating factor-based funds.
We'll review the most actionable insights from our recent research, including an evaluation of whether investing with an ESG preference has a performance cost, our latest work on investment factors, a discussion of one of the best predictors of future equity fund performance, and our latest work on variable annuity modeling which will be the basis for a new annuity rating.
---
3:30 p.m.–4:30 p.m.
Michael Mauboussin is an author, investor, and thinker who has published four thought-provoking, popular books including, The Success Equation: Untangling Skill and Luck in Business, Sports, and Investing, and numerous notable research papers. In this session, Michael will take the best of his most impactful and recent research to provide the audience with decidedly unconventional perspectives on topics as diverse as incentives, the nature of the corporation, and the impact of behavioral biases on investing decisions and outcomes.
---
4:35 p.m.–5:30 p.m.
In 2019, investors poured $1 trillion into bond funds globally even as yields remained stubbornly low. In this macro-focused discussion, our panelists will share their outlooks for economic growth, inflation and interest rates and reveal where there still might be pockets of value for bond investors.
---
8:00 a.m.–9:00 a.m.
The panelists will explore key issues in independent investment advisory practices today, from business models and attracting new, younger clientele to dealing with ever-increasing personalization requirements and ESG considerations.
---
9:10 a.m.–10:00 a.m.
Large value has been one of the most difficult factors to own since the end of the global financial crisis. More than 11 years on, it hasn't gotten any easier for investors, as growth and core strategies have continued to trounce value, wounding the pride of many fundamental investors. Should you and your clients continue to stick it out?
Direct indexing is being heralded by many as the next big thing in the mass customization of investment portfolios. The panel will discuss the pros and cons of this approach relative to more traditional methods of portfolio construction.
The eight core fintech values are reshaping independent investment advisors' practices and investor expectations. Technologies, business models, and platforms are converging, and independent advisors are right in the middle of the fray. Our panel of experts will share their visions of the future of wealth management to help you not only survive but also thrive.
Should U.S. policymakers consider mandatory participation for workers? Should total defined-contribution plan fees be capped? Are target-date funds the best default choice for plan participants? All of these questions and more will be addressed by our panel of experts.
As goals-based planning gains popularity, advisors need next-generation tools to assess risk and recommend investment strategies to achieve clients' goals. Our Goals-Based Risk methodology quickly maps client goals to portfolio plans that can achieve them, then measures a client's "risk reactivity" with a portfolio "test drive" simulation. Learn how you can center portfolio recommendations around goals first, frame risk assessment around recommended portfolios—not hypothetical questions—and assess risk tolerance by client behavior and stated preference.
---
11:00 a.m.–11:50 a.m.
High-yield bonds have been on an impressive run in recent years, but the global search for yield keeps pushing prices higher. Our panelists will share their thoughts on where value exists in the sector, how they're managing the risks, and what the growth of the bank loan market means for high-yield investors.
The growth of indexing has raised concerns among stakeholders of all stripes about the potential impact on everything from price discovery to corporate governance. The panel will discuss whether these concerns are well-founded and the implications for investors.
Third-party model portfolios are getting a lot of media buzz, but are they worth the hype? The panelists will discuss the pros and cons of model portfolios, including how they can help advisors grow their practice, important due diligence questions to ask, and what pitfalls to watch out for.
The process of prudently selecting and monitoring plan investments plays a crucial role in retirement outcomes for participants. At Morningstar Investment Management LLC, we consider a variety of quantitative and qualitative factors when selecting funds for use in a plan lineup. During this session, two of our investment professionals will walk through their approach in creating and overseeing investment lineups, including: designing a menu that offers appropriate choice and diversification; identifying quality investment managers; and providing ongoing monitoring to ensure your portfolio remains on track.
---
12:00 p.m.–1:30 p.m.
Cynthia Marshall's path to becoming the CEO of the Dallas Mavericks was not a straight one, but one constant was her focus on building and using her values-based leadership skills. While it may sound simple, putting people first in organizations is what matters the most. Cynthia's vibrant attitude and passion for her job are contagious. She hopes to have you dancing in your seat by the time you're finishing dessert.
---
1:40 p.m.–2:30 p.m.
Our manager research team has been publishing its semiannual Morningstar Prospects report for several years. Prospects are strategies that often graduate to full analyst coverage. At this session, we'll look at small- and mid-cap strategies that may soon get called up to the big leagues.
The SEC has approved a variety of new ETF formats that may open the doors to a flood of new active managers in the ETF space. Panelists will explore the prospective benefits and drawbacks of these new vehicles.
Climate change will impact investors' portfolios. What choices do they face as they prepare for the future? In this panel, we'll speak with portfolio managers about climate risk and opportunity—what are they? How are they measured? We'll discuss implications for portfolio strategies and how advisors can apply new thinking in this area to their practice. Join us for a conversation about key climate focus areas and a discussion of how best to communicate what's ahead for your clients.
Despite the noted potential benefits of annuitization, utilization remains relatively low. We've assembled a panel of industry experts to provide a variety of perspectives on the potential role of annuities today and how they are evolving to meet advisor demands.
Interest rates have been low for more than a decade, pushing income investors to consider a total-return approach for withdrawal strategies instead of holding bonds. Total return has its charms, but an income approach may still be right for investors who prioritize stability of income over other outcomes. We'll argue that a valuation-driven approach to income investing can help keep us on the narrow road between reaching for yield and being stifled by low rates.
---
3:30 p.m.–4:25 p.m.
Who doesn't quietly wish they had owned Amazon.com since at least 2006 or bought Tesla at $250? Probably Steve Romick. Meanwhile, James Anderson has done both. In what is sure to be a lively debate, these portfolio managers of Gold- and Silver-rated funds (respectively) debate the nature of value, safety, and the characteristics of businesses that shareholders should own for the long term.
---
4:35 p.m.–5:30 p.m.
While the 2016 meeting between Donald Trump Jr., Jared Kushner, Paul Manafort, and a Russian lawyer caused a stir both during and after the presidential election campaign, less covered was the reason for the meeting: to discuss the Magnitsky Act, which former hedge fund manager Bill Browder instigated to achieve a measure of justice after his friend and lawyer, Sergei Magnitsky, died mysteriously in 2009 while in Russian custody. Browder's harrowing journey, as told in his best-selling book Red Notice, will scare, amaze, and ultimately inspire you to fight injustice.
---
8:00 a.m.–9:00 a.m.
Climate-change risk has arrived at investors' doorsteps. There is no way to avoid incorporating these risks, if for no other reason than a growing array of prominent asset owners are increasingly influenced by climate-related considerations. In this session, leaders from Morningstar's investment research team will explain why these risks are important to understand, demonstrate how their incorporation are reflected in the bottom-up research Morningstar supplies to investors, and illustrate why the web of interests involved make climate risk impossible to ignore. We hope to convince you that concern about climate change isn't confined to ESG advocates. It is a new class of risks that is not well understood and demands attention from investors.
---
9:10 a.m.–10:00 a.m.
BlackRock grabbed more than its share of headlines in January when Larry Fink's letter to America's CEOs hit their inboxes announcing that the asset manager would become more actively involved in influencing its portfolio companies' votes on matters related to climate change. This initiative is fresh in our minds, but there's much more to BlackRock that is of interest to independent investment advisors. Among the questions we expect: What are the company's plans in helping advisors to serve their clients? What can we expect in terms of model portfolio evolution? This interview will be recorded for Christine and Jeff's popular The Long View podcast.
---
10:00 a.m.–11:00 a.m.
While U.S. stock markets enjoyed an exceptionally robust, and (as always) unexpected decade of the 2010s, international equities languished. Will international equities shine in the 2020s or continue to disappoint? In this session, three portfolio managers explore where the best ex-U.S. opportunities lie, whether in developed or emerging markets or small/mid-caps or large caps.
---
11:40 a.m.–12:30 p.m.
Muni funds enjoyed record inflows for most of 2019, a reflection of growing client demand and swelling American wealth. In this session, we'll probe a panel of leading managers about dipping back into Puerto Rico debt and explore other potential hotspots, such as the U.S. Virgin Islands, Chicago, and lifecare facilities.
ETF trading can be tricky business. In this perennially popular presentation, Anita Rausch will share best practices to help ensure best execution.
Many advisors use ETFs to implement tax-loss harvesting strategies. In this session, the panelists will discuss the methods and minutiae of this practice, as well of the vagaries of IRS wash-sale rules.
To operate as a fiduciary under the new best-interest regulations, advisors need to manage a range of capabilities that require oversight and attention. These additional tasks can prove especially burdensome to those advisors who differentiate themselves as investment specialists or managers, requiring additional attention to disclosures, a deeper standard of care, and mitigation of conflicts of interest. We'll explore how working with a managed portfolios provider can help advisors spend more time understanding clients' goals and how using outcome-based managed portfolios allows an advisor to easily match each client goal with an appropriate portfolio.
Hear from peer advisors about how they leverage Morningstar Office and Morningstar Advisor Workstation to better support their clients. Our panelists will share how they serve their current clients, what they are focusing on for the next generation of clients, the trends they are keeping in mind, and the role technology plays in their practices.
The agenda is subject to change.
Celebrate With Buddy Guy
Few people are more "Chicago" than blues legend Buddy Guy, and the Morningstar Investment Conference is your chance to see him play live at our Investors First Celebration at House of Blues Chicago.
Note: this event is not open to the public and only for eligible registered conference attendees.
Welcome to Chicago
Chicago is Morningstar's home and a hub for business and culture, and our conference is just a 10-minute cab ride away from downtown. The McCormick Place convention center is right off Lake Michigan and steps away from our partner hotels.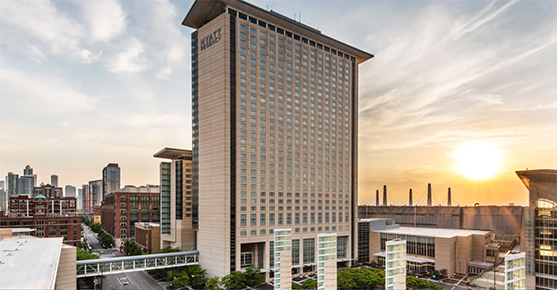 Hyatt Regency McCormick Place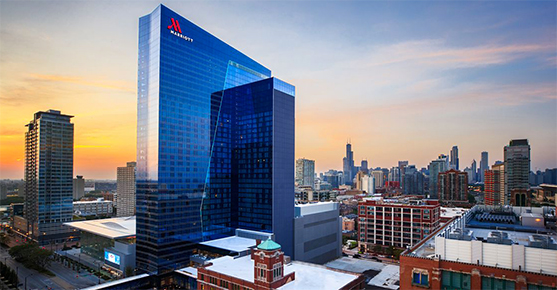 Morningstar does not hire or authorize anyone to contact you to book your hotel rooms at the Hyatt McCormick Place or Marriott Marquis Chicago for the Morningstar Investment Conference. If you are contacted by a third party to book your room at the Hyatt for the Morningstar Investment Conference, please contact: daniel.skelton@morningstar.com.
Sponsorship Opportunities
Conference sponsorships let your firm join our lively conversation. Past sponsors know that the Morningstar Investment Conference is more than just a way to show off your logo—it's a chance to connect with an engaged audience of decision-makers.
See You in the Exhibit Hall
Network with people from more than 100 organizations including asset management firms, fintech companies, and media groups. Morningstar experts will be on hand, too—ready to answer questions.
Discounted Rates Still Available
Because of the uncertainty surrounding the spread of coronavirus, we're extending our registration discount through April 17. All registrations are fully refundable through June 3.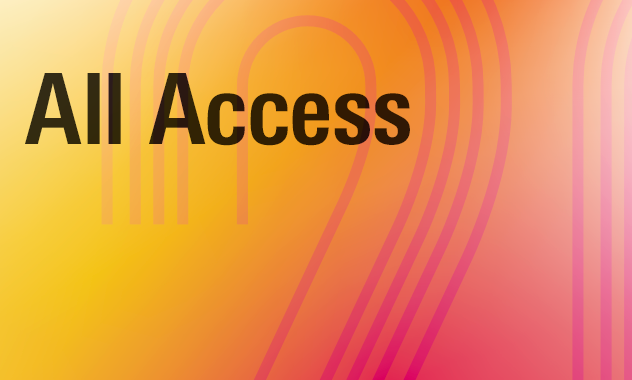 $1,199
$1,099 until 4/17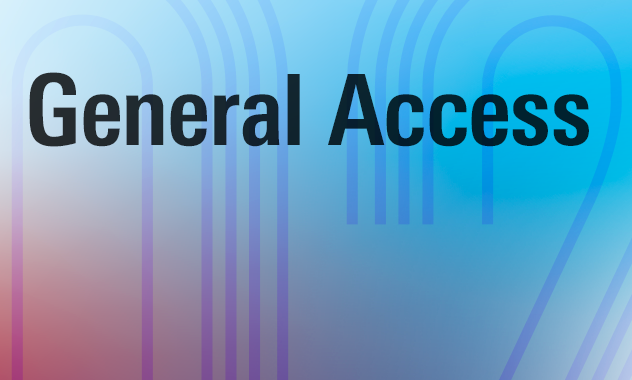 $899
$799 until 4/17
$599
Press Registration