MIIC AUSTRALIA 2021
Morningstar
Individual Investor Conference
We've got big plans for 2021—watch this space for updates!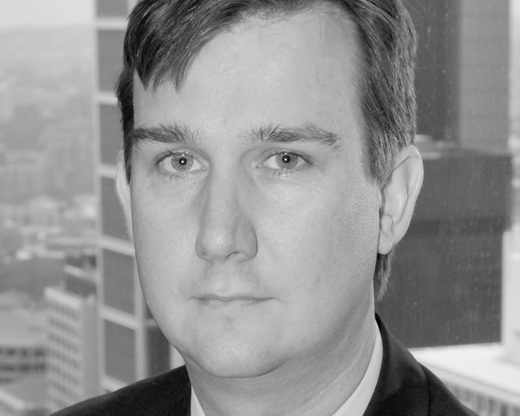 Brad Bugg
John Cowling
Chris Cuffe
Gemma Dale
Larry Diamond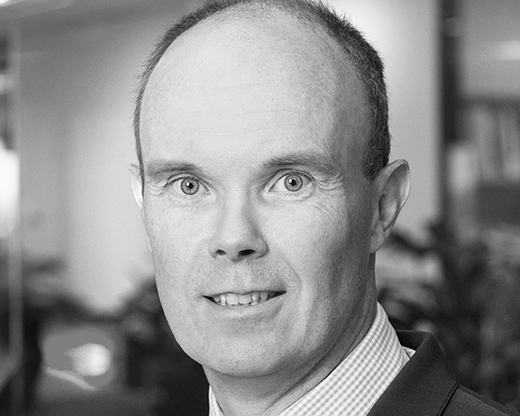 Hamish Douglass
Paul Flynn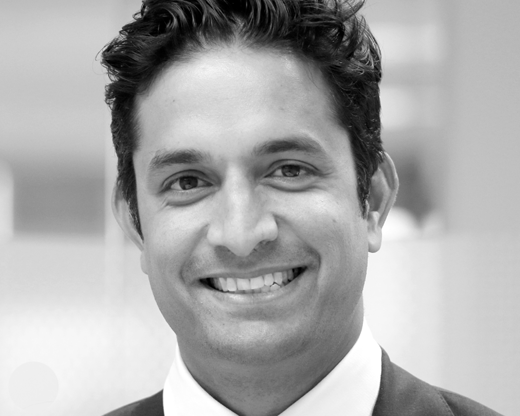 Balaji Gopal
Peter Harper
David Harrison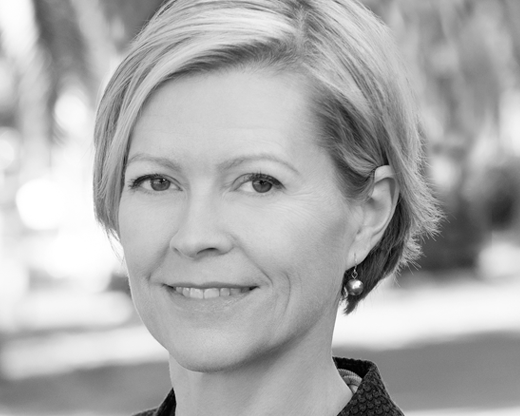 Kate Howitt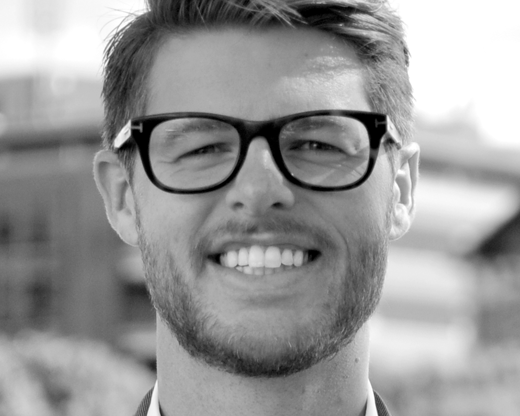 Doug Morris
Diana Mousina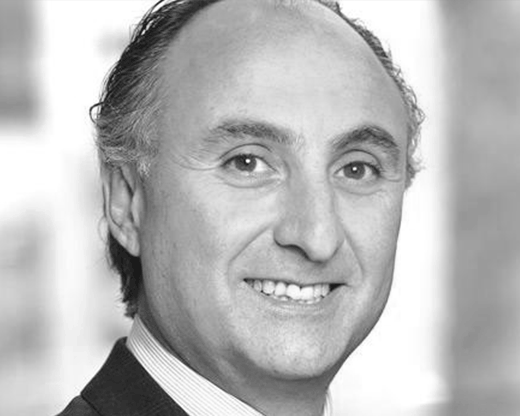 Anton Tagliaferro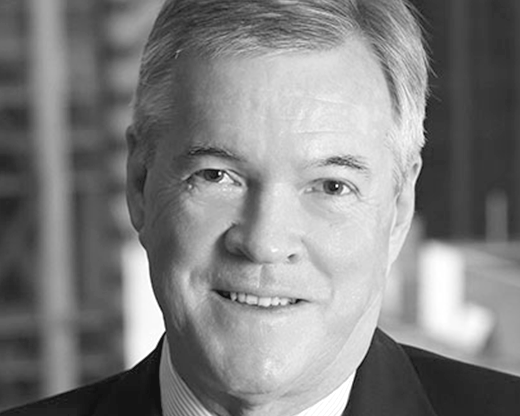 Peter Warnes
Noel Whittaker
See the Future of Investing
Our mission is to empower investor success in everything we do, and we use Morningstar Individual Investor Conference to give back to our community of investors. The Morningstar Individual Investor Conference offers investors the opportunity to reach and tap into industry professionals expertise and knowledge. We have designed the event to give investors the information and insights they're actively looking for.
2020 Digital Agenda
---
9:00 a.m. – 9:15 a.m. (AEDT)
Welcome and Opening Address
Jamie Wickham, Morningstar Australasia

---
9:15 a.m. – 10:00 a.m. (AEDT)
The Cost of Covid: The Long-Term Impact on Markets and Economies
"Whatever it takes" – three words uttered by the former European Central Bank President Mario Draghi at the peak of the 2012 sovereign debt crisis became the catchcry of global central banks. Eight years on, in the shadow of the covid-19 pandemic, the mantra has been resurrected. Central banks and government came to the rescue in March, injecting billions into the economies to prop up business and save jobs. But as we begin to reawaken, how severe will the hangover be and how long will it last? AMP Capital senior economist Diana Mousina assesses the economic legacy of covid-19 and its long-term impact on global markets. Diana Mousina, AMP Capital

---
10:10 a.m. – 10:55 a.m. (AEDT)
Covid and the Rise of the Retail Investor: Will It All End In Tears?
Friends swapping stock tips on Facebook, investing advice around the barbecue, cab drivers summarising the day's financial news. 2020 has been a new dawn for retail investors. After decades of being marginalised by the financial services industry, investors from across the age and wealth spectrum seized the covid downturn as a chance to jump into the market, picking up discounted blue chips, ETFs and betting on speculative stocks – and making handsome returns. Meanwhile, a host of new trading products capitalising on the moment have lowered the bar of entry for small investors, a trend fanned by social media. But some fear this style of investing could be the harbinger of a fatal stage in markets as popularity peaks. Will this new breed of investor transform the market for the better, or will it all end in tears? NAB's Gemma Dale explores.
Gemma Dale, nabtrade

---
10:55 a.m. – 11:25 a.m. (AEDT)
Morning Break

---
11:25 a.m. – 12:10 p.m. (AEDT)
Promises and Pitfalls of Investing Offshore with ETFs
Investors can make strong and logical arguments for investing overseas. Australia represents a relatively small part of the global economy and our market's lack of sector diversity persists. We can all name household names listed offshore that we've missed out on. Home bias is a tough habit to break, but Australia's exchange-traded fund (ETF) market has opened the door investing offshore, making overseas exposure accessible via the local exchange. But investing offshore also throws up many questions. How much of my equity portfolio should I allocate offshore? How should I think about currency risk? Should I invest across broad markets or seek out countries and sectors? Morningstar senior analyst, manager research, Matt Wilkinson seeks answers to these questions with help from Vanguard's Balaji Gopal, BetaShare's Peter Harper and Morningstar's Brad Bugg.
Balaji Gopal, Vanguard Australia / Peter Harper, BetaShares / Brad Bugg, Morningstar Investment Management / Moderator: Matt Wilkinson, Morningstar Australasia

---
12:20 p.m. – 1:10 p.m. (AEDT)
Property: It's All About Location, Location and.... Strategy
The pandemic ravaged the earnings of property companies in 2020, but Charter Hall was relatively unscathed. Charter Hall's managing director and group chief executive David Harrison will discuss property market insights from the front lines, and explore why Charter Hall's investment strategy worked well, and what may be in store for property in future. David will also answer questions from Morningstar Equity Analyst Alex Prineas, and field audience questions.
David Harrison, Charter Hall / Moderator: Alex Prineas, Morningstar Australasia

---
1:10 p.m. – 2:10 p.m. (AEDT)
Lunch Break
Additional Lunch and Learn Session 1:20 p.m. - 1:50 p.m. (AEDT)
Doug Morris and Mark LaMonica will demonstrate how you can use Morningstar Premium and Sharesight to support you during your investing journey. They will cover the resources and tools that can be used to help you align your portfolio with your goals, rebalance your portfolio, track your investments and invest in a tax efficient manner.
Doug Morris, Sharesight / Mark LaMonica, Morningstar Australasia
---
2:10 p.m. – 2:50 p.m. (AEDT)
My 10 Biggest Investment Management Lessons
After almost 40 years inside the world of managing investments and selecting fund managers, Chris summarises his experiences into 10 quick lessons. His observations are not the traditional cliches about past performance and management styles, but what really works when selecting investments.
Chris Cuffe, Third Link Investment Managers / Moderator: Graham Hand, Firstlinks

---
3:00 p.m. – 3:50 p.m. (AEDT)
Australian Equities: The Valuation Conundrum
As 2020 dawned, no-one foresaw the extent of the health crisis that would rock the world. But after one of the sharpest sell-offs in history, few would have predicted the scale and speed of the equity market recovery. Growth stocks have led the way, spurred by co-ordinated and unconventional fiscal and monetary policy action, while value stocks have continued to languish in relative terms. With no clear resolution to the health crisis in sight, a deep global recession and ballooning government debt, our panel discusses the risk and reward trade off currently facing investors in Australian equities, and how to value stocks in the current environment.
Anton Tagliaferro, Investors Mutual / Kate Howitt, Fidelity International / Moderator: Michael Malseed, Morningstar Australasia

---
9:00 a.m. – 9:15 a.m. (AEDT)
Welcome and Opening Address
Mark LaMonica, Morningstar Australasia

---
9:15 a.m. – 10:00 a.m. (AEDT)
Being an Engaged Investor in the Time of Covid-19
2020 – the year everything changed. Environmental destruction, social upheaval and now a global pandemic has forced Australian investors to be hyper vigilant, keeping a watchful eye on balance sheets, company strategy and a wave of capital raisings – some of which exclude or disadvantage retail investors. Shareholders also have an important role to play demanding transparency and holding boards to account, forcing companies to take issues like inappropriate behaviour, diversity and climate change seriously as social and environmental issues come to the forefront. Australian Shareholders Association chief executive John Cowling presents what it means to be an engaged investor in 2020.
John Cowling, Australian Shareholders' Association

---
10:10 a.m. – 10:55 a.m. (AEDT)
US Election and Your Portfolio
Four more sleeps to the US 2020 election. A progressive bet or Trump 2.0? Expert in global investing Hamish Douglass weighs in at what's at stake in the most important poll of our lives.
Hamish Douglass, Magellan Financial Group / Tim Murphy, Morningstar Australasia

---
10:55 a.m. – 11:25 a.m. (AEDT)
Morning Break

---
11:25 a.m. – 12:15 p.m. (AEDT)
Unscrambling the 2020 Omelette
The year 2020 will go down in history as one of the most intriguing global financial markets have endured. What does the road out look like? How does Australia fare should US and China tensions rise?
Peter Warnes, Morningstar Australasia
---
12:25 p.m. – 1:05 p.m. (AEDT)
Buy Now Pay Later – Fad or Future?: In Conversation with Zip's Larry Diamond
Are we just at the start of a payment's revolution, or witnessing the beginning of the end? This question has plagued Aussie investors as they watch bullet-proof buy now, pay later outfits rally to new highs. BNPL companies seem to be rewriting the rules, and millennials can't get enough. But they're not out of the woods yet. We sit down with Larry Diamond, the co-founder of local success story Zip Co, to talk US expansion, the competitive landscape and the death of the credit card.
Larry Diamond, Zip Co / Moderator: Emma Rapaport, Morningstar Australasia
---
1:05 p.m. – 2:05 p.m. (AEDT)
Lunch Break

---
2:05 p.m. – 2:50 p.m. (AEDT)
Investing Until You're 100
At any point in time, the future looks uncertain. While the range of outcomes under COVID-19 is more extreme than usual, the outlook is always unclear. Rather than speculate about markets, it's better to stay the course with a diversified portfolio based on your attitude to risk.
+Book giveaway
Noel Whittaker, Author / Moderator: Graham Hand, Firstlinks

---
3:00 p.m. – 4:00 p.m. (AEDT)
Morningstar's Best Equity Ideas for 2020 and Beyond
Covid market selloff a gross overreaction". That was the message Morningstar equity analysts broadcast to the world as global markets entered their fastest bear market on record. Did they have a crystal ball? No. Just good old-fashioned analysis backed by years of experience. Analysts hunkered down during August reporting season, poring over financial statements, commentary and presentations in search of the first signs of recovery. Join them as they reveal the investment opportunities they've unearthed for 2020 and beyond.
Grant Slade, Morningstar Australasia / Gareth James, Morningstar Australasia / Brian Han, Morningstar Australasia / Moderator: Adam Fleck, Morningstar Australasia

---
Coal Mining in the Age of Covid-19 and ESG: An Interview with Whitehaven Coal Chief Executive Paul Flynn
Morningstar's Mat Hodge and Lex Hall talk to the CEO of the independent producer and exporter about the company's fortunes and its future. Flynn explains why a conservative approach to units costs and volumes is the right approach; the effect of covid-19; the outlook for Whitehaven's key development projects in southeastern Australia; how the company manages ESG risks; and why institutional investment in Whitehaven is the highest it's been.
Paul Flynn, Whitehaven Coal / Moderators: Lex Hall, Morningstar Australasia / Mathew Hodge, Morningstar Australasia 

---
The Art and Science of Valuing Stocks
Have you ever wanted to estimate your own fair value for stocks? Adam Fleck guides you through the process of building a forecast, discounting future cash flows, and incorporating a company's moat into your analysts.
Adam Fleck, Morningstar Australasia 

---
The US Economy After Covid-19
Preston Caldwell, Morningstar Inc. 
---
The Race for a Covid-19 Vaccine
Karen Andersen, Morningstar Inc.
---
Investing at the End of the World: Taking the Long View When Nothing Seems Certain'
Sarah Newcomb, Morningstar Inc.
Frequently Asked Questions
What does "digital event" mean?
The digital Morningstar Individual Investor Conference is an immersive online event that features all the key benefits you love about our conference, bringing together industry leaders and investing specialists to discuss the latest developments and share new perspectives on the market.
What software will be required to view the keynote speakers, panel discussions and interact with people?
The digital Morningstar Individual Investor Conference will be web-based, so all you'll need is a computer and an internet connection.
How do I access the digital conference?
You will receive an email from Morningstar Events the week of Oct. 26, 2020 with credentials needed for access.  
Will any form of in-person event take place for the Morningstar Individual Investor Conference?
There will not be any in-person event taking place in association with the Morningstar Individual Investor Conference in 2020.
Where can I find the agenda for the digital Morningstar Individual Investor Conference?
While subject to change, our full agenda is now available on the site. Just scroll up! 
I'm registered. What can I do now to prepare for the conference?
Bookmark our social media hash tags to get the latest updates and live insights from the conference: #MIICAU
#MIICAU