Skip to Content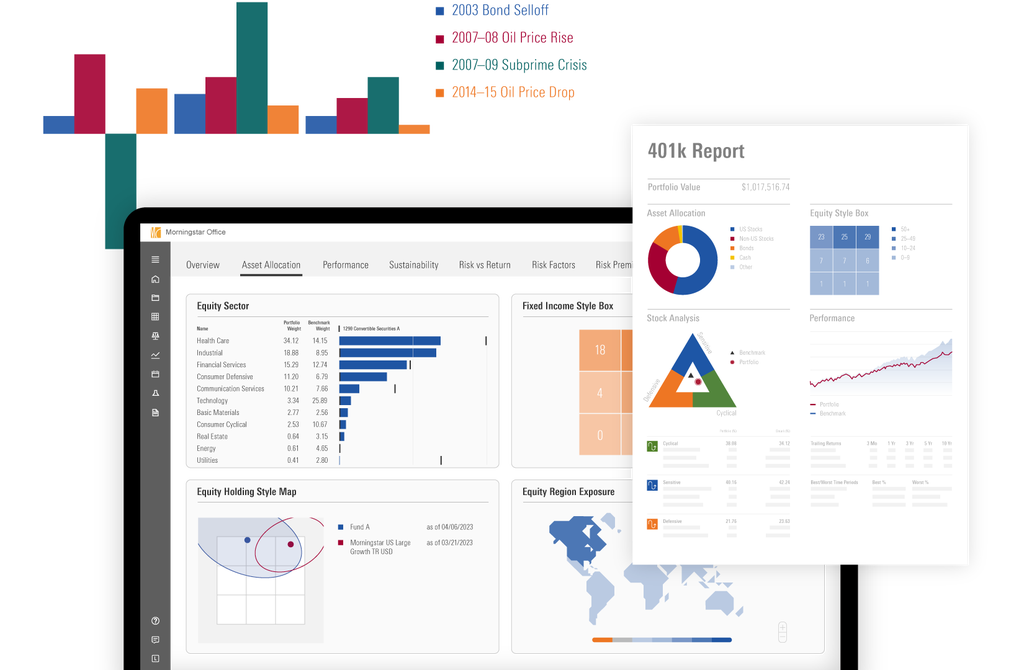 All-in-one practice and portfolio management software for RIAs
Morningstar Office℠ is the only RIA platform that fully integrates Morningstar data, research, and analysis. With all your tools in one toolbox, you can simplify your everyday routine.
Combine the Morningstar insights that clients trust with the tools to grow your practice. In one convenient platform, you can focus on what matters most—meaningful conversations with clients and prospects.
Validate Your Advice With Morningstar Research
Back your allocations and investment selections with independent research. You can work with the data to find the best managers and spot trends.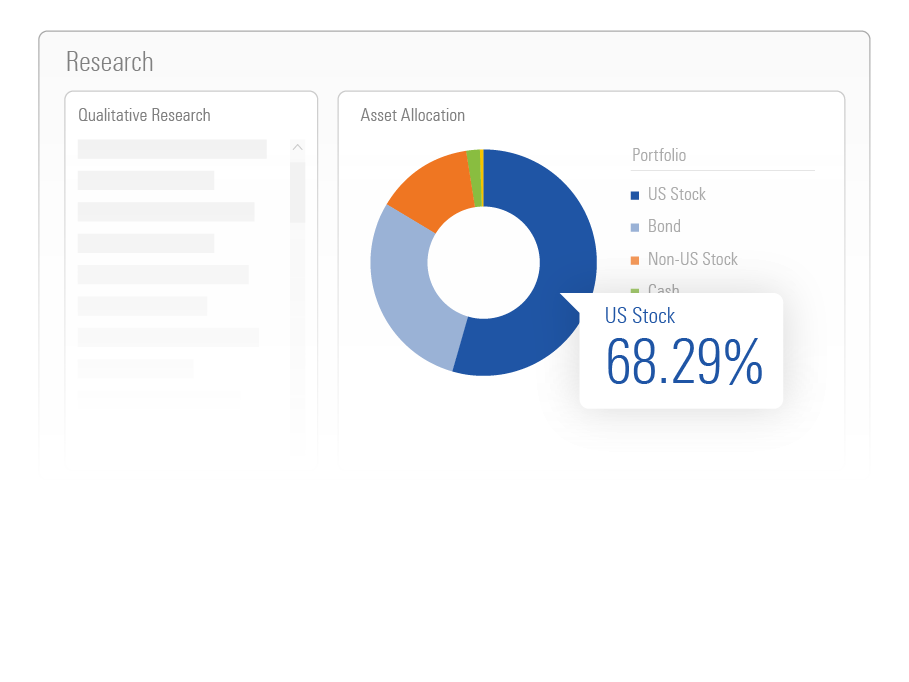 Deepen Client Relationships
Deepen client relationships. Link the data behind great advice to tools that help clients follow it. You can create long-term relationships that'll withstand market surprises.
Save Time on Back-Office Tasks
Hand off daily data imports and reconciliation to the Morningstar team. We automate the basics so you can focus on choosing investments, marketing your firm, and building relationships.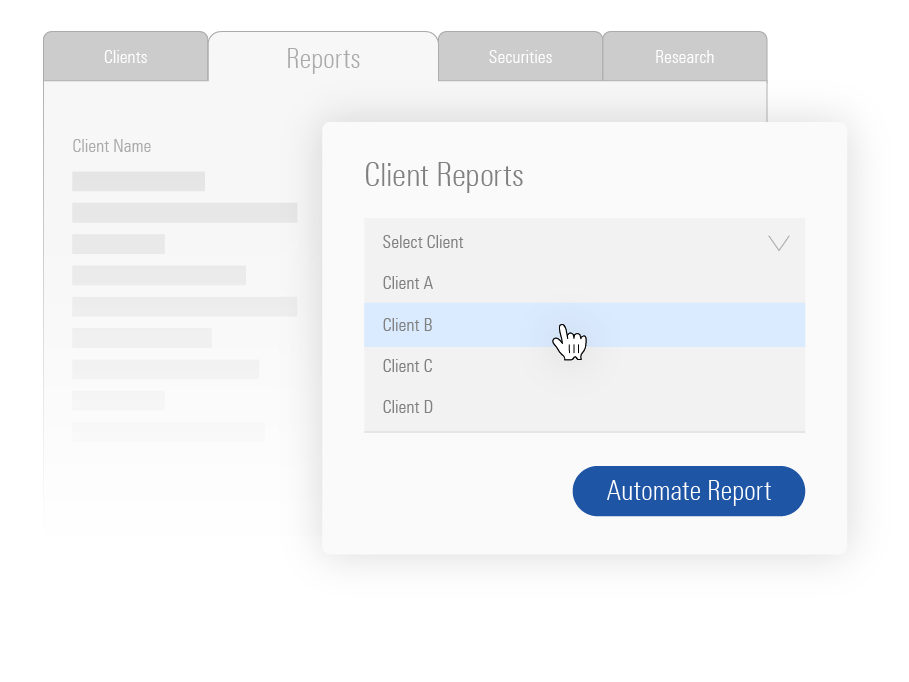 Choose a Seamless Experience
Our portfolio management software fully integrates with third-party tools to support the way you want to work.