Going Deeper with Goals-Based Financial Planning
When prompted to recite their most important investment goals, the typical individual will express the few things currently on their mind. Where those items fit into the bigger picture of their portfolio often remains to be seen. Individual investors are prone to recency bias and trends. So how do financial advisors extract their clients' most important aspirations?
In this report, we explore goals-based financial planning. With a master list of common goals, advisors can narrow down the ambitions that are truly the most critical to achieving an individual's investment goals.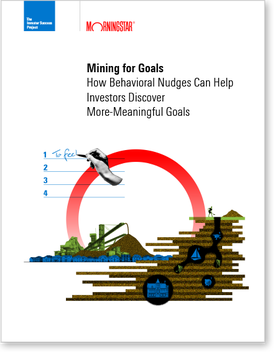 How behavioral biases can cause investors to overlook important financial goals.

Why master lists are effective in helping investors identify, refine, and focus their goals.

How to set goals with an included worksheet.