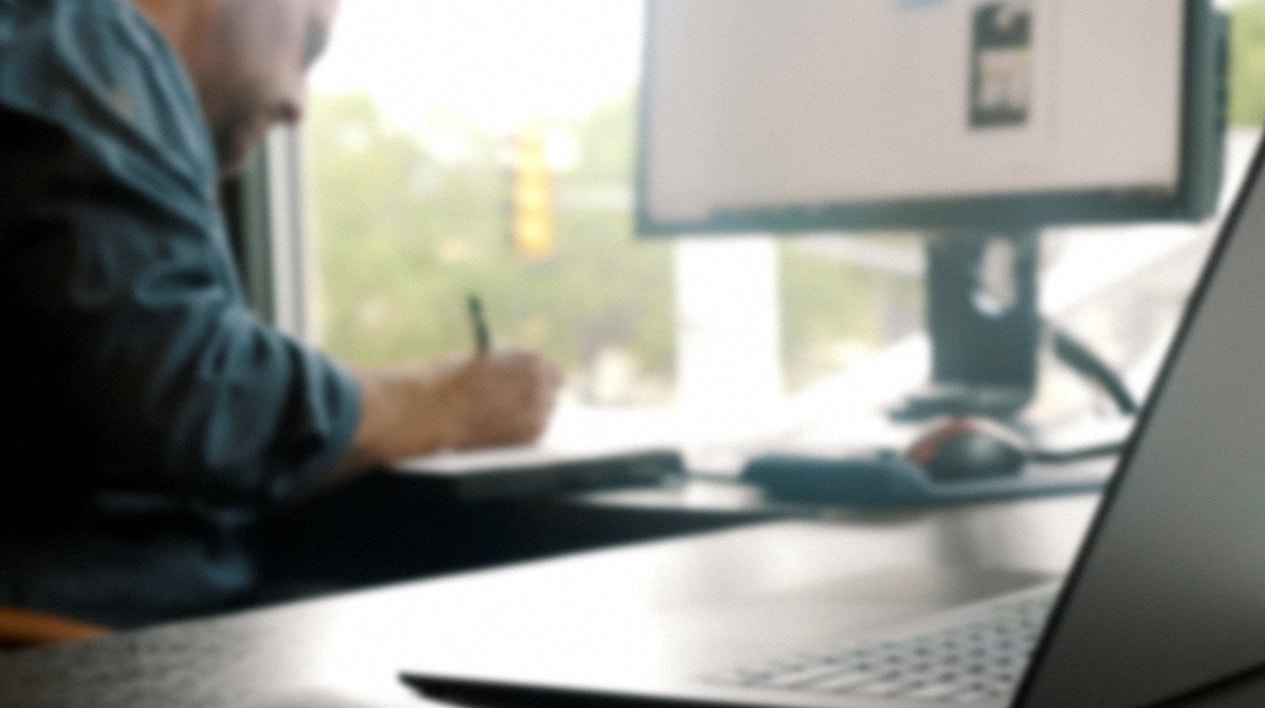 Redefine investing success.
Managed Investment Products
Individual Investor Products
Morningstar Direct
Advanced portfolio analytics and performance reporting for advisors, institutions, asset managers, and other professionals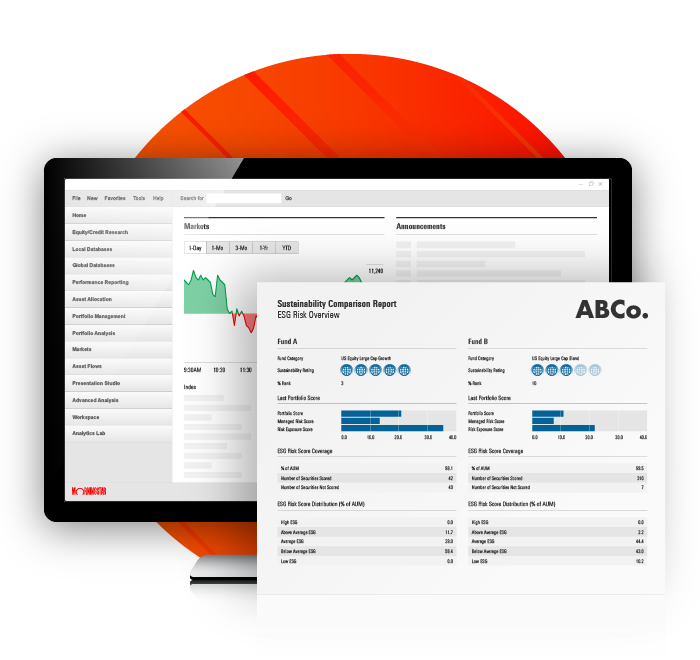 Morningstar
®

Data

An offering that includes comprehensive managed investments across global registered and unregistered funds, equity coverage that spans global company and share class data across Morningstar IP and Sustainalytics, and unique analytics that help users to determine the quality of investments in a client's portfolio.
Morningstar Research
Independent, comprehensive evaluations on equities, funds, and managed investment products for all investors
ESG Investing Solutions
Assessments of ESG risks and opportunities across asset classes for investors of every stripe
Morningstar Reporting Solutions
Morningstar Reporting Solutions are designed to save you time and fit your reporting needs as you grow.
Morningstar Essentials
™
Investment statistics and ratings for institutional marketing professionals
Manager Due Diligence and Selection Services
Manager selection and investment analysis for financial advisors
Morningstar
®

Advisor Workstation

Investment research, financial planning, client reporting, and proposal generation for financial advisors
DBRS Morningstar
®
Independent rating services and opinions for corporate and sovereign entities, financial institutions, and structured finance instruments
PitchBook
Data, analysis, industry news, and in-depth reports on the private and public markets for global business professionals
Sustainalytics, a Morningstar Company
Sustainable investment strategies and security-level ESG research and ratings for institutional asset managers and owners
Morningstar
®

Enterprise Components

Configurable, ready-to-integrate enterprise software tools for research, portfolio analysis, and retirement-plan management
Financial Planning Solutions
Web-based financial planning tools for advisors
Morningstar
®

Managed Portfolios

℠

Mutual fund, stock, and exchange-traded fund portfolios for fee-based financial advisors
Morningstar Wealthcraft
Wealthcraft is part of the Office 365 cloud, a market-leading platform for security, keeping your data between you, your business and your clients safe.
Morningstar Wealth Platform
The world's leading financial advisers, investment managers, institutions, accountants and product providers use Morningstar Wealth Platform to manage or administer their investments globally across more than 500,000 accounts.
Morningstar
®

Multi-Asset Funds

Provide your clients a diversified, high-quality, and cost-effective solution.
Morningstar
®

Indexes

Product benchmarking and creation for financial institutions and asset managers
Morningstar Investor
Strengthen your investment strategy with independent research and powerful tools built just for investors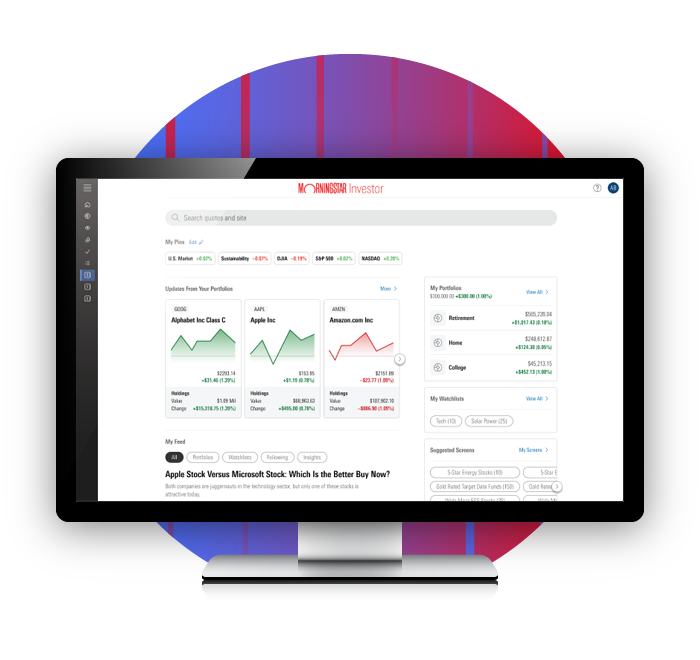 Morningstar Investor Newsletters
Investment strategies and in-depth analysis delivered in print or digitally to individual investors