Navigate Volatility with Morningstar Premium.
Start a 14-day free trial to find, evaluate, and monitor the investments that best meet your needs.
Find New Investment Ideas
From undervalued stocks to portfolio anchors, we've assembled the most popular screeners for Premium members so you can immediately browse our best research.
Evaluate Investment Ideas
Confident decisions are easy with the proven Premium ratings and valuations from Morningstar's 150+ analyst-strong team.
Monitor Investments
Investing doesn't end with selection. Get a comprehensive overview highlighting strengths and weaknesses and where to invest next.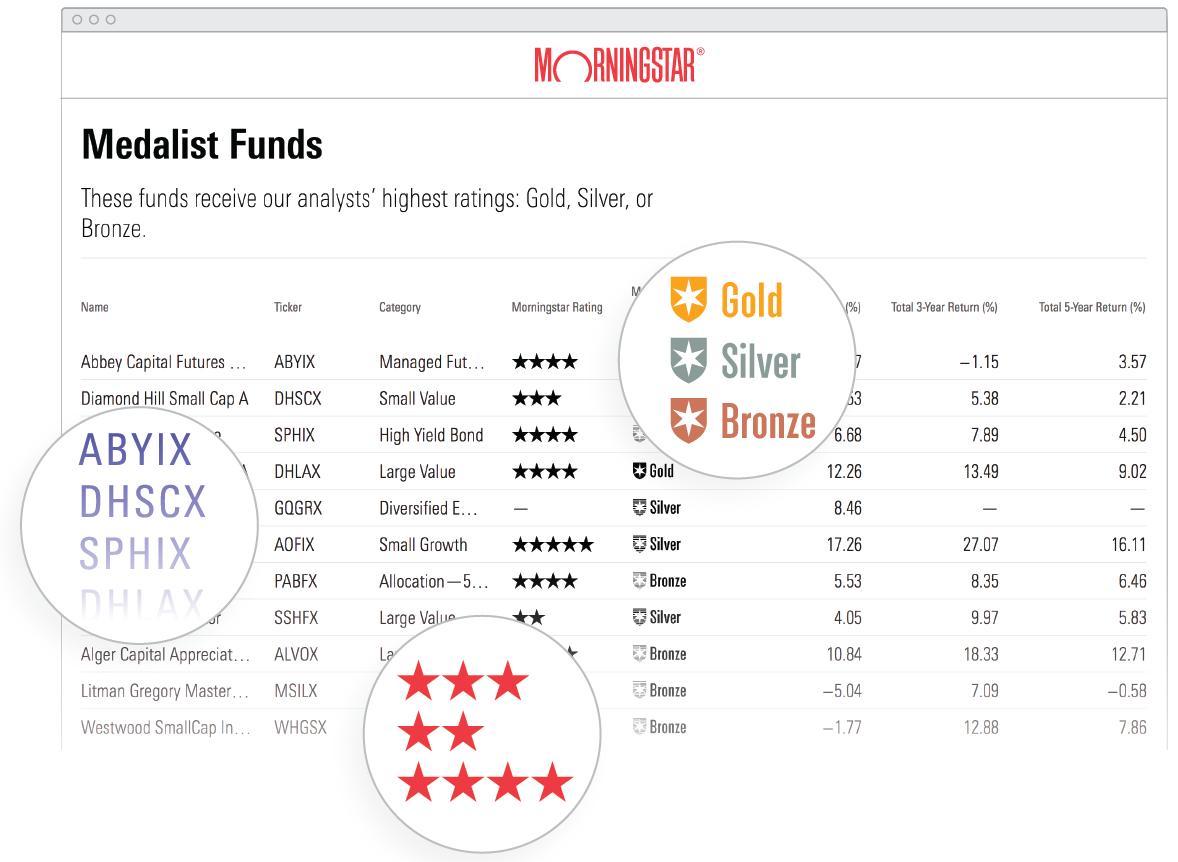 Our Top Investment Picks
We've pre-sorted our current top mutual fund, stock, and ETF picks using Morningstar's proprietary data points and featured them by type and investing goal.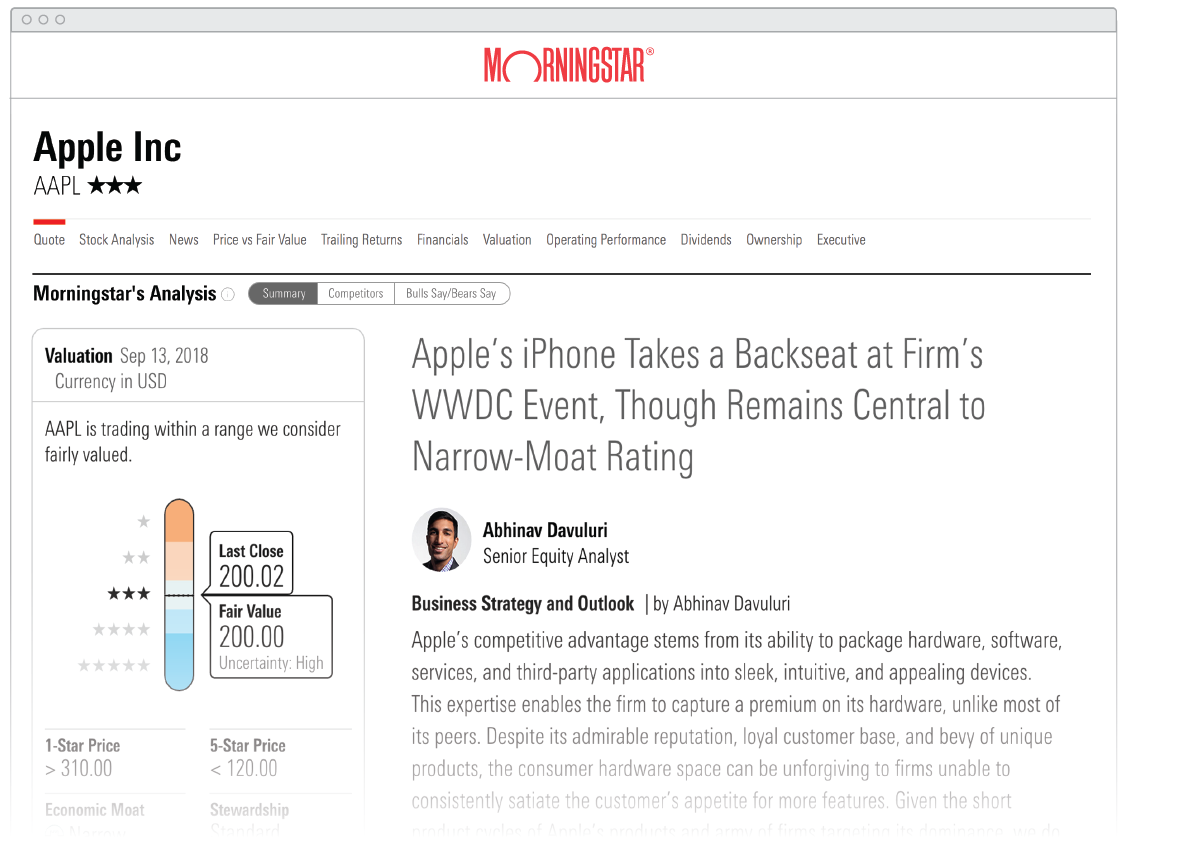 Trusted and Independent Evaluation
Our mutual fund, stock, and ETF quote pages and analyst reports provide in-depth, continuous analyses from Morningstar's 150+ independent analysts. That means you get our unvarnished take on thousands of securities so you can make decisions with confidence.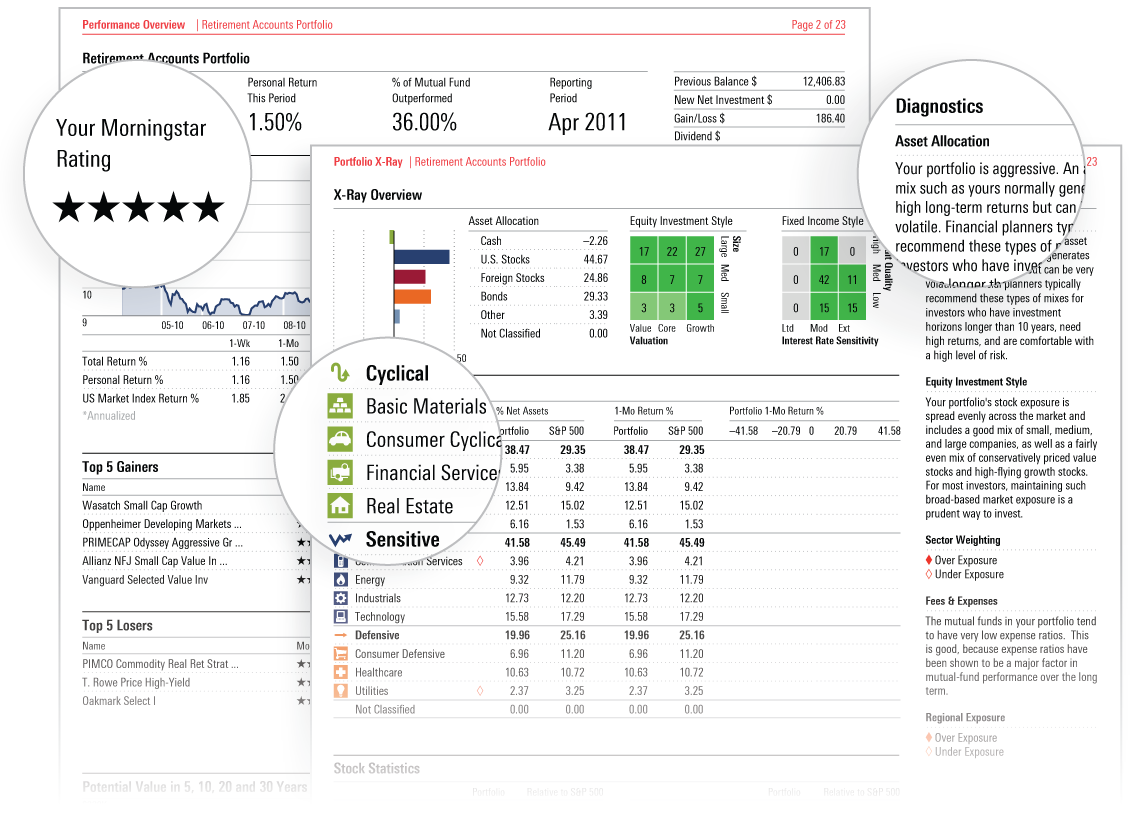 Track and Improve Your Investments
Ensure your portfolio is diversified properly to meet your financial goals with our professional-grade tools. Evaluate your asset allocation and sector weightings to uncover concentrated positions and build a more resilient portfolio.