Strengthen your investment processes and tell your investment story with Morningstar DirectTM – our institutional-grade platform that brings together high-quality investment data, independent research, powerful analytics and flexible reporting on one platform.
The Foundation you Need for Sophisticated Financial Analysis
Understand your firm's data in context with our global, multi-asset investment database, including historical fund portfolio holdings, equities, managed portfolios, ETFs, indices, strategy-level data, ESG data, fixed-income data, and more.
Surface global insight grounded in historical context with our independent research, available as it's being published. Our content1 is curated for your day-to-day needs and includes detailed analysis on markets, equities, and managers.
Access our research ratings, moat ratings, and analyst ratings, which are unique to Morningstar. Our innovative analytics and methodologies distil complex information efficiently so you can elevate communication with your clients.
Receive Morningstar Insights
Subscribe for our monthly insights newsletter for Financial Advisers and Wealth Managers.
Asset Management Quarterly
Subscribe for our quarterly Asset Manager briefing to stay informed on trends in funds management.

Meet the Morningstar Direct Lineup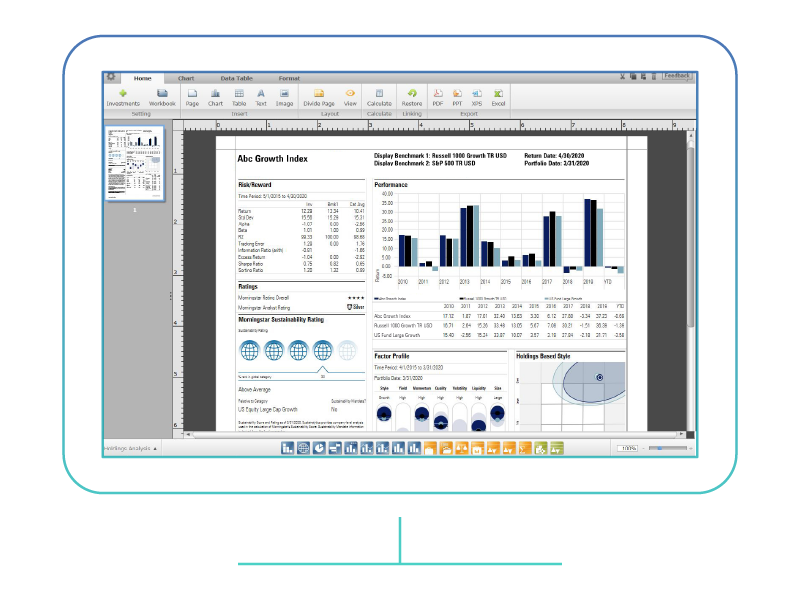 With Presentation Studio, distil complex investment information into accessible reports and visuals, whether you're creating financial products or delivering advice.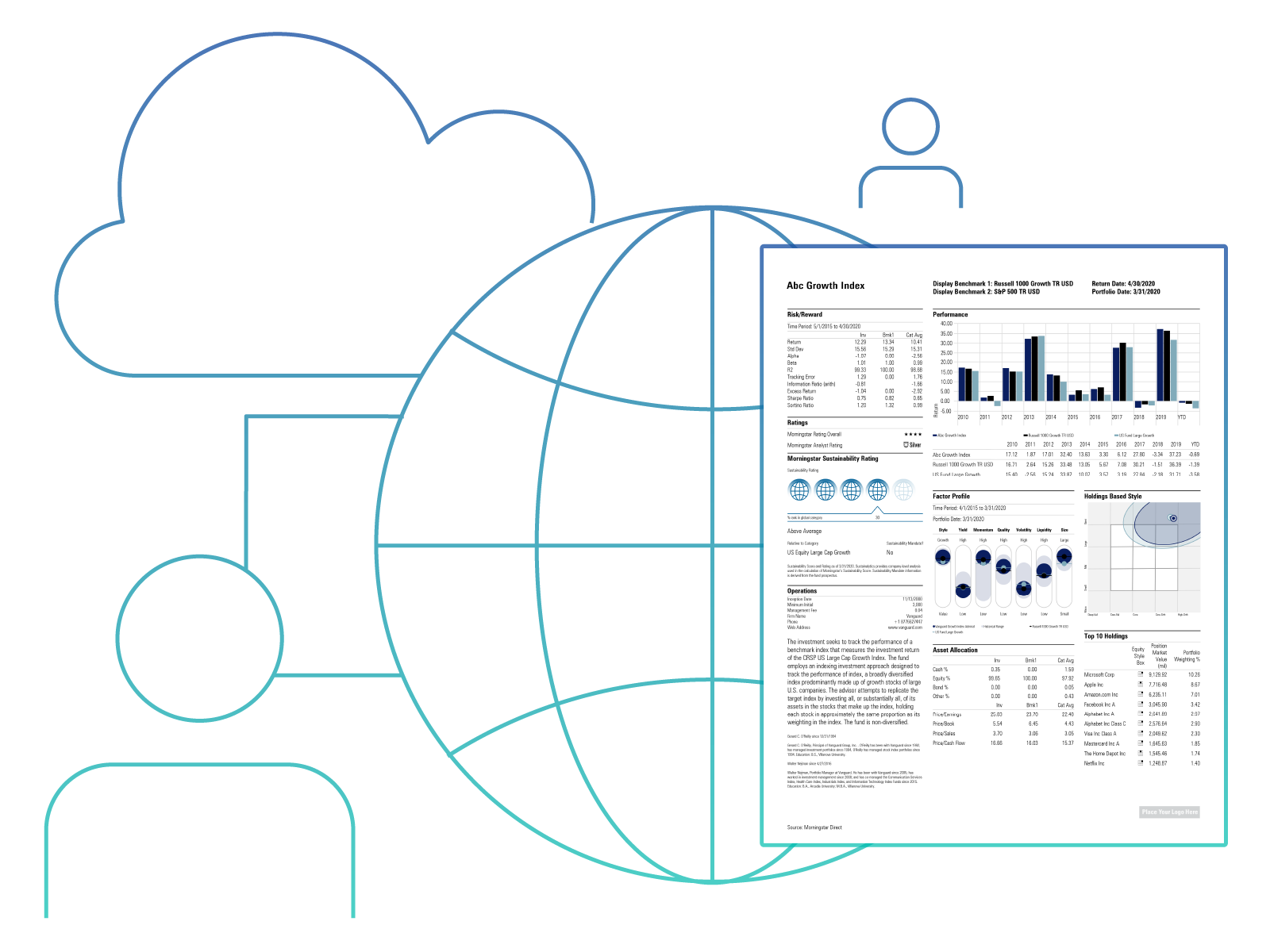 Our alliance with Mercer gives you access to a consolidated universe of strategy-level data mapped onto vehicle data and research, eliminating manual coordination across multiple platforms.
Ready to See for Yourself?
Transform your business with an investment analysis platform that elevates the way you work.
1 Investment research is produced and issued by subsidiaries of Morningstar, Inc. including, but not limited to, Morningstar Australasia Pty Ltd.