Take control of your practice with AdviserLogic
Award-winning financial planning and practice management software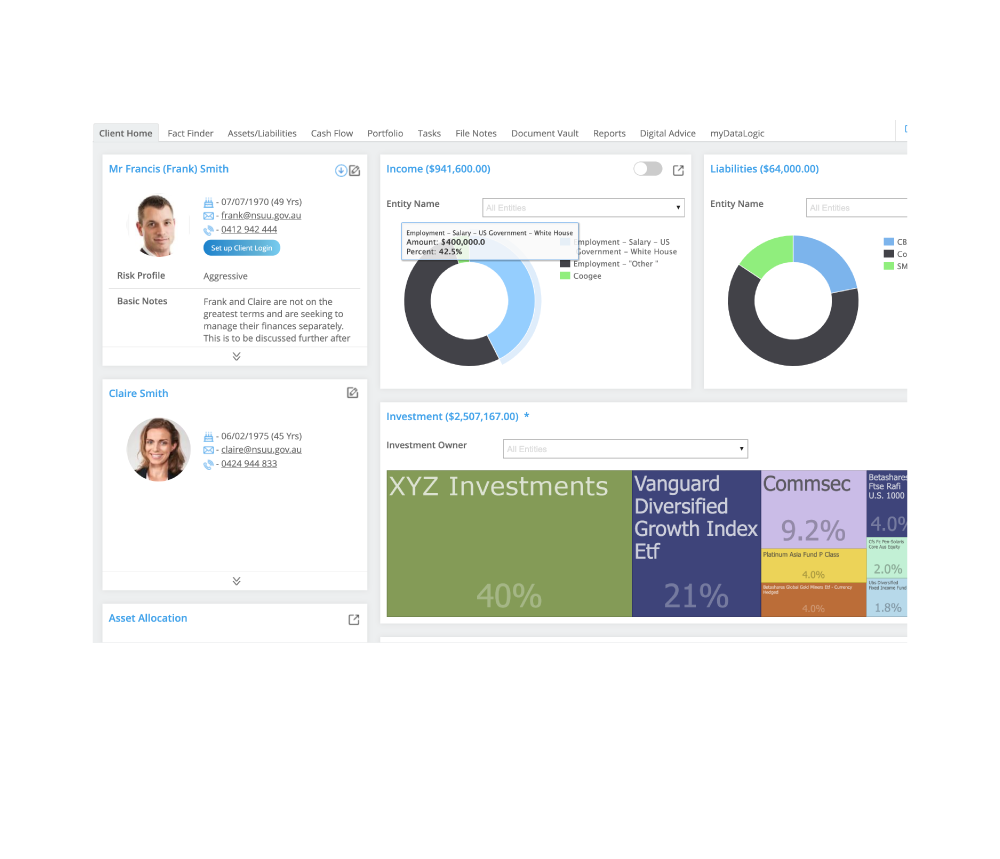 More than ever, independent advice is at the heart of empowering client success. Our award-winning solutions support the advice process by driving efficient business management, addressing compliance obligations, and increasing client connectivity.
Automate tasks and reduce administrative burden with our practice management tools.
Demonstrate the value of your advice with Morningstar's independent research and accessible reports.
Address regulatory requirements with revenue software integration and templates for FDS production.
Transform your practice with our powerful advice tools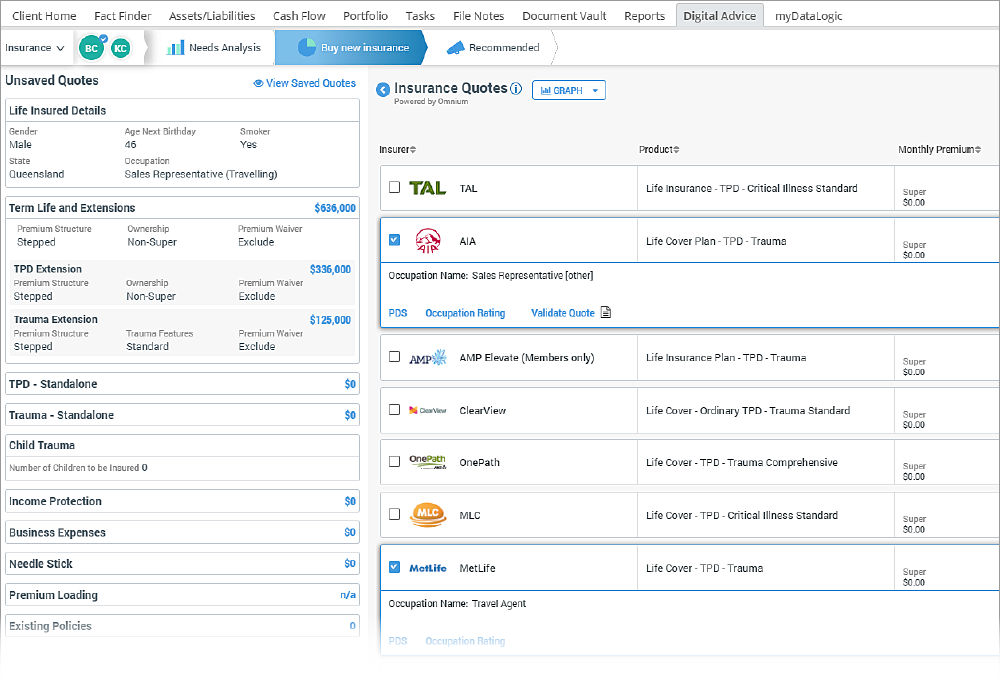 STATEMENT OF ADVICE
Future-proofing the way you work
Reduce time spent on modelling, researching products, and generating a Statement of Advice by selecting pre-defined or custom advice strategies.
Key adviser activities:
Generate client-centric advice with extensive product data & sophisticated modelling tools
Increase efficiency with SoA templates
Personalise templates while remaining consistent with your licensee requirements
FOFA COMPLIANCE TOOLS
Address compliance needs
Easily consolidate client records and file notes for regulatory purposes. Get support meeting FoFA requirements with templates for FDS production and opt-in management.
Key adviser activities:
Keep a record of client interactions and track client opt-in
Generate Fee Disclosure Statements (FDS)
Import Recipient Created Tax Invoices (RCTI) and revenue statements from your dealer group to monitor and allocate payments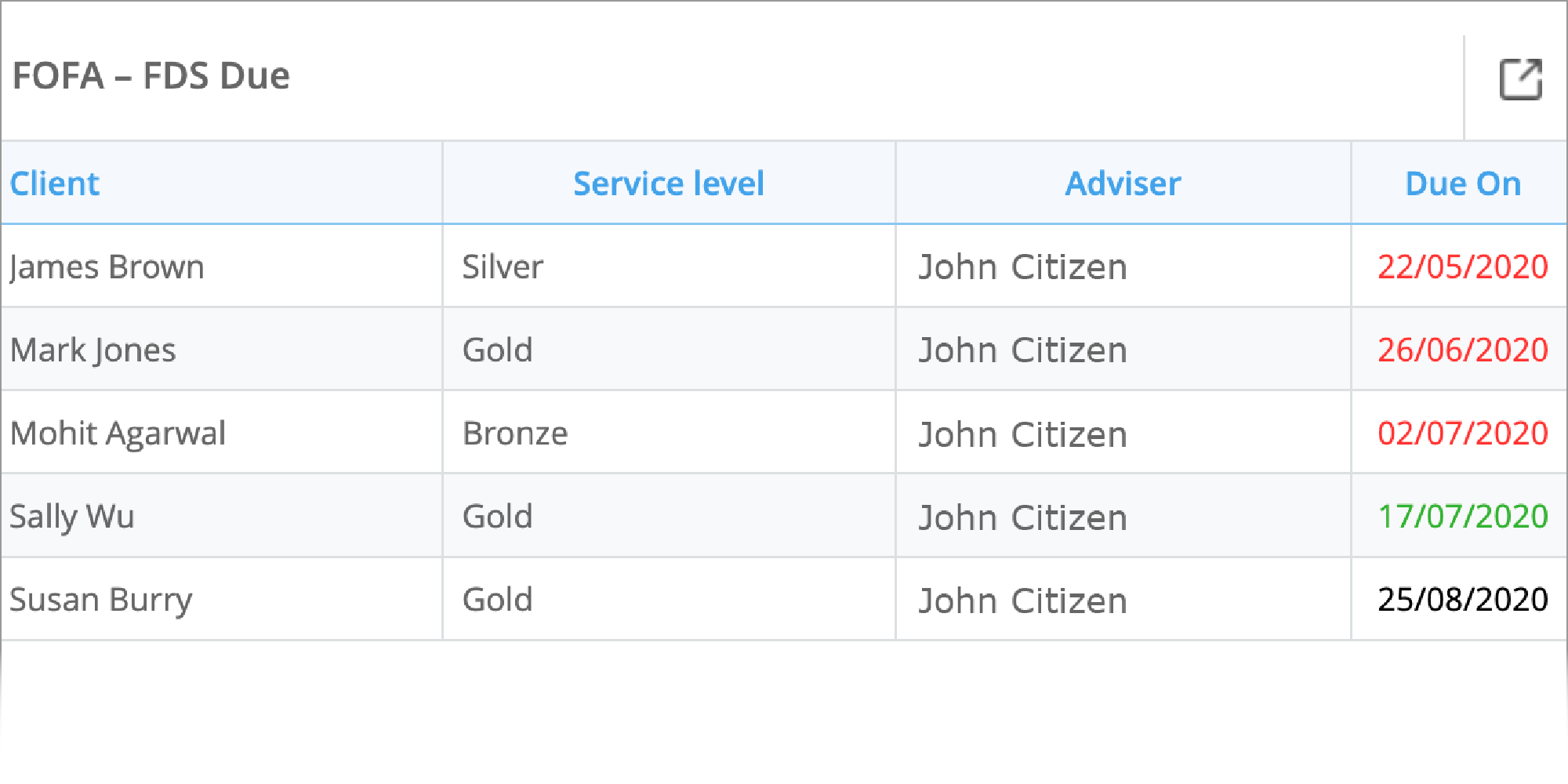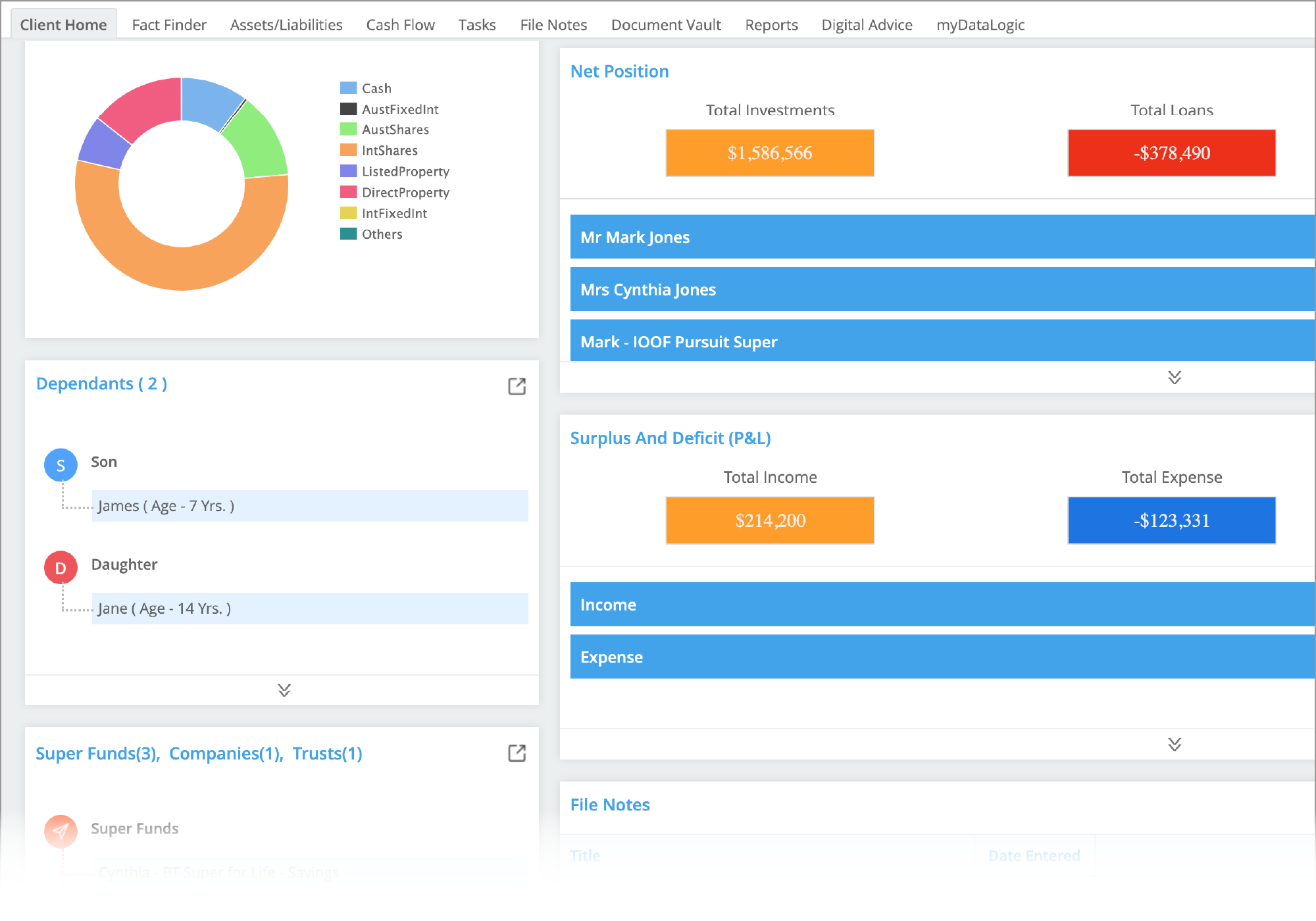 BUSINESS MANAGEMENT TOOLS
Focus on what really matters
With our powerful CRM, you only ever have to enter client information once. Our document templates and consolidated reporting efficiently lowers costs of your business.
Key adviser activities:
Save time with Automated Fact Finds
Integrate powerful data feeds from funds, superannuation, life offices and banks in real-time
Create and customize dashboards to your needs
CLIENT ENGAGEMENT TOOLS
Strengthen client connections
Deepen client-adviser communication with Morningstar's accessible reports, designed to help clients understand adviser recommendations. Improve client engagement with Morningstar's data and behavioural research—informed by a 35-year history of empowering the end investor.
Key adviser activities:
Access data, behavioural research and investment recommendations from Morningstar's market-leading products
Deliver accessible client reports to demonstrate the value of your advice
Give clients login access so they can upload information and documents directly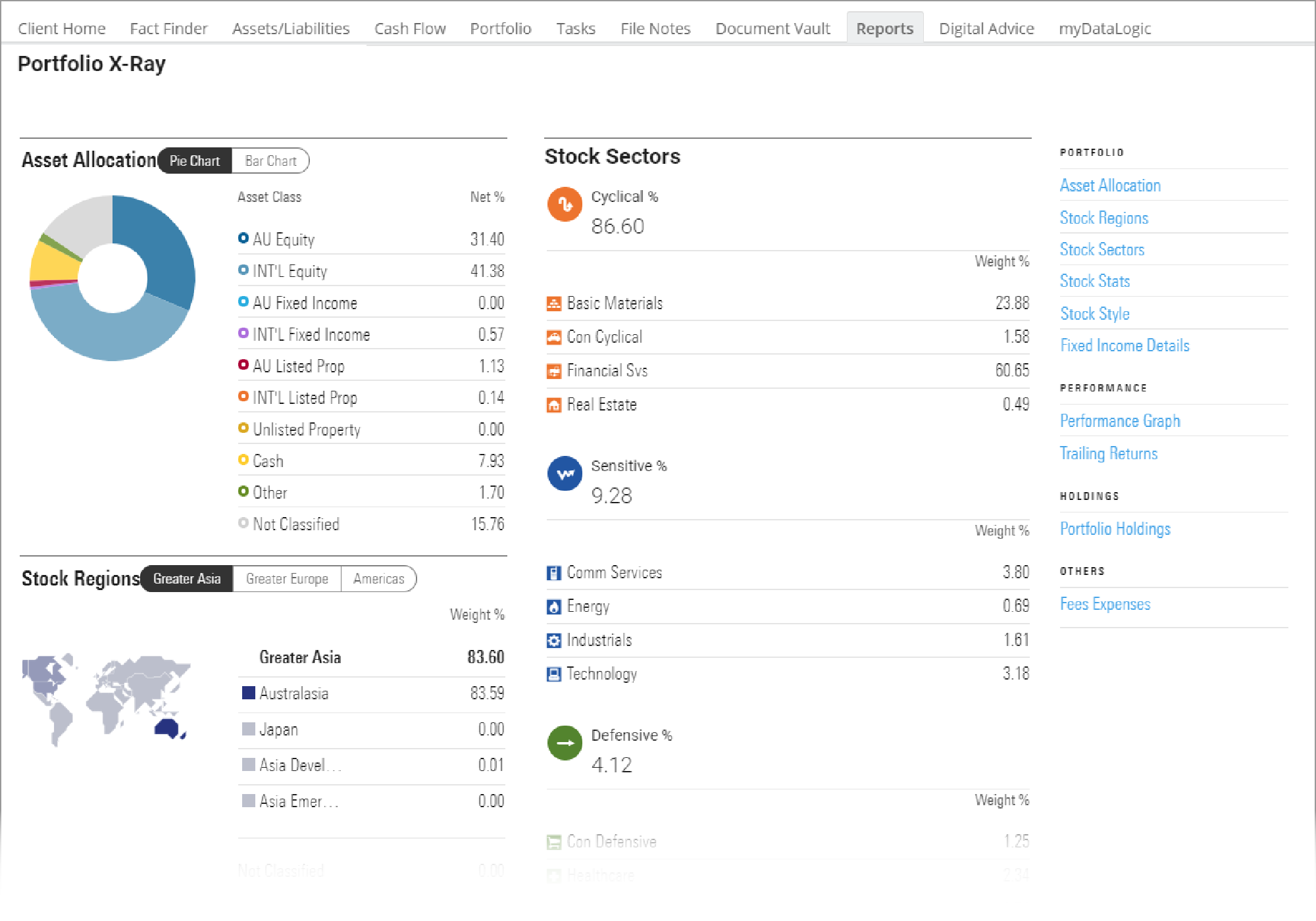 Get the most out of AdviserLogic
Our support teams will guide you through product set-up. Afterwards, they remain available to answer all your questions.
Setting You Up For Success
Get product walkthroughs and time-saving tips with regular webinars hosted by our customer success team.
Integrate our revenue management feature to efficiently track and monitor payments.
Local Team of Specialists
Maximise your subscription with our team of product, industry and customer success specialists based in Sydney, Melbourne and Brisbane.
Independent Investment Research
Power your practice with a subscription to Morningstar's market leading research, recommendations, and reports.
Award-Winning User Interface
We've won Investment Trends' awards for the last 5 years. We are constantly working to deliver the best product experience.
Leading the way for advisers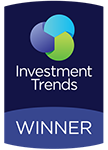 Software:
Ease of Use / Navigation
2014, 2015, 2016, 2017, 2018, 2019, 2020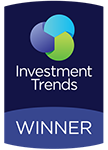 2015, 2016, 2017, 2018, 2019, 2020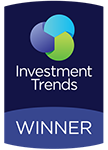 Software:
Overall Satisfaction

2016, 2017, 2018, 2019, 2020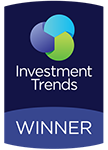 Software:
Producing Simple Financial Plans

Investment Trends May 2020 Planner Technology Report, based on a survey of 693 financial planners.
Ready to see for yourself?
Seamless integrations with your existing systems
Integrate your existing systems and third-party business applications using our open APIs and connect to over 2,000 applications with our Zapier integration. Our platform fully integrates with various third-party data feeds and applications to support the way you want to work.
Morningstar Research – Equities, ETFs, Managed Funds, LICs
Morningstar Data – Superannuation Funds, Unlisted Managed Funds, Listed Securities
BondAdviser Research – Credit/Hybrids
Omnium Research – Insurance
FinaMetrica – Risk Profiling
Connective Mercury – Mortgage Broker CRM integration
Google
Microsoft Office 365
AIA
Antares
ANZ Share Trading
Australian Money Market
Bell Potter
Bell Direct - Desktop Broker
BT Asgard
BT Panorama
BT Wrap
Centuria
Class
Colonial First State (Retail & Wholesale)
Colonial First State FirstChoice
CommSec
Dalton Nicol Reid (DNR) Portfolio Management
DDH Graham
HUB24
IOOF
Macquarie
Mason Stevens
MLC
Multiport
Netwealth
OpenMarkets
Pershing
Platinum Asset Management
Praemium
Russell Investments
Sentinel Property Group
TAL
XPLORE Wealth
Zurich