Download Morningstar's Global Fund Investor Experience Report
Morningstar's Global Fund Investor Experience report was created in 2009 to encourage a dialogue about global best practices for mutual funds from the perspective of fund shareholders, and this year's report covers 25 countries across North America, Europe, Asia, and Africa. Previous reports have generated significant debate and discussion in numerous markets around the globe and have contributed to a raft of changes. We think our 2017 report will be no different.
---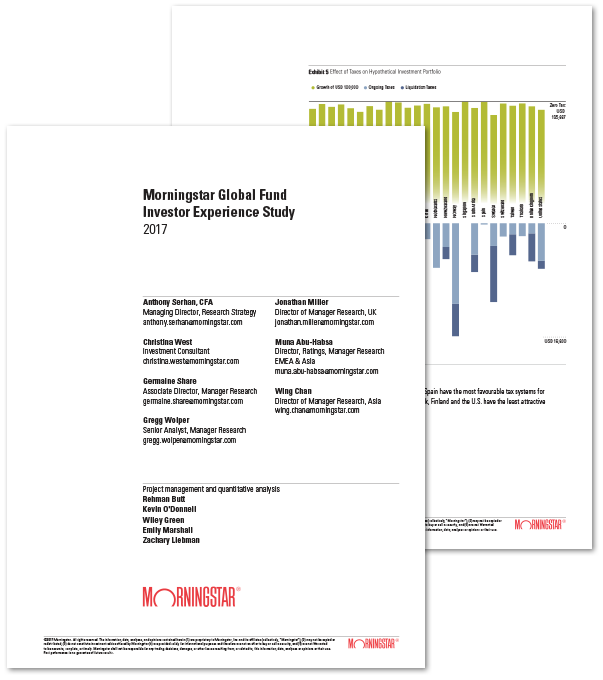 Key changes and takeaways:
Across the globe, regulation and better practices have improved the environment for mutual fund investors.

We've weighted Fees and Expenses more heavily than in previous editions in determining a country's overall grade.

The United States remains at the top of the table in 2017 for overall treatment of investors, but it continues to trail other markets in Sales and Regulation and Taxation.

The investor experience in many European countries all ranked at the low end of our scale, but Europe's impending MiFID II regulations will bring tougher investor-protection rules, which should lead to better grades for European markets in future studies.