Professional Research Bundle
Download Morningstar's top research reports.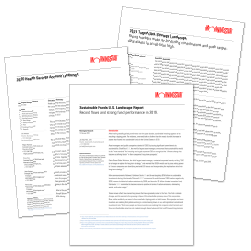 Health Savings Account Landscape
We rank 11 of the largest HSA providers available to individuals and share details on what we consider to be best industry practices.
Sustainable Funds U.S. Landscape Report
Examine the growth, performance, and changing nature of this emerging fund group.
Target-Date Strategy Landscape
Uncover the market trends and driving factors behind the growth and success of target-date strategies.
Sign up to receive your copy: