Morningstar® Total Rebalance Expert®
Bring Tax Sensitivity to Your Portfolio Rebalancing
Portfolio Balancing Tools for Financial Advisors
Our customizable technology will help you find the best trades to increase tax savings, reduce fees, and maintain target allocations. Simplify the portfolio management process and automate the rebalancing aspect of your practice to save time and prevent errors.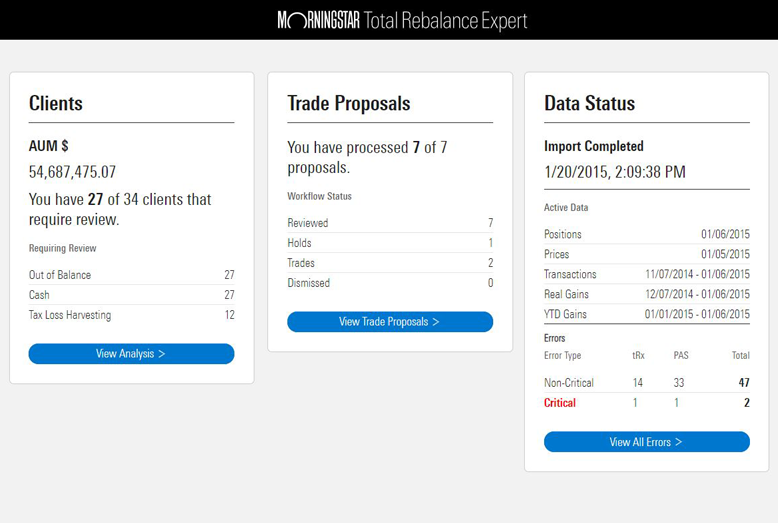 With our real-time, snapshot view, easily check your practice's alignment with your investment strategies, along with automatic, actionable updates on trade proposals.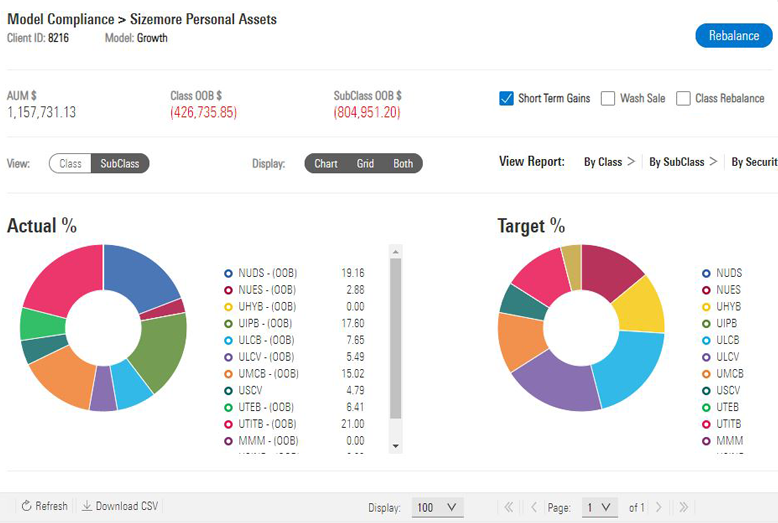 Take a deeper look into your models to see the details and tax impact of an open trade proposal. View the Current, Target, and Post-trade values at the subclass level, and all necessary trades to achieve your goals.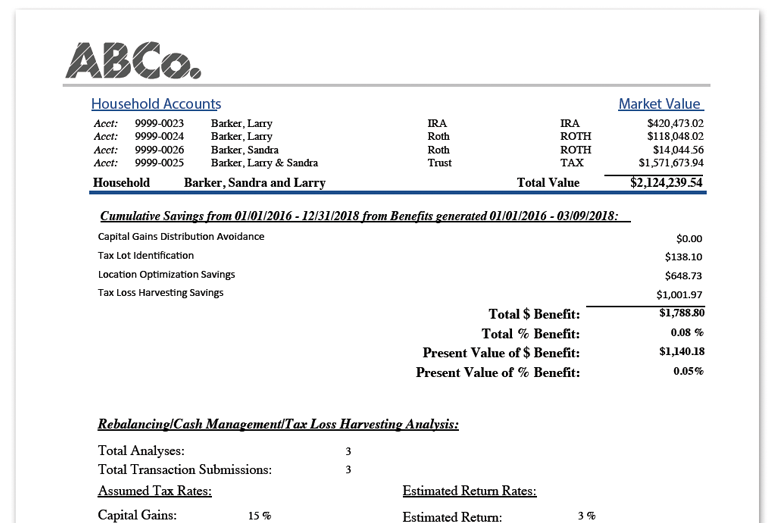 Take advantage of our most popular, client-facing report, which displays the tax impact on a household over a designated period. This report draws from the history of trades performed using TRX.®
How Portfolio Rebalancing Software Works
Globally identify clients who are off-target and automate tax-sensitive trades.
Meet liquidity needs by managing cash holdings to find opportunities to invest or sell.
Practice tax gain or loss harvesting for optimal client performance.
Bring asset allocations back to compliance at scale with rules and preferences.
Optimize Model Portfolios
Invest directly to your models and set up new clients quickly.
Leverage Model Marketplace
Subscribe to and customize models from third-party asset managers.
Measuring the Return on
Technology Investment
Learn how you can use TRX
®

to give your firm a $500,000+ return on investments in our white paper, which interviews and surveys our current clients.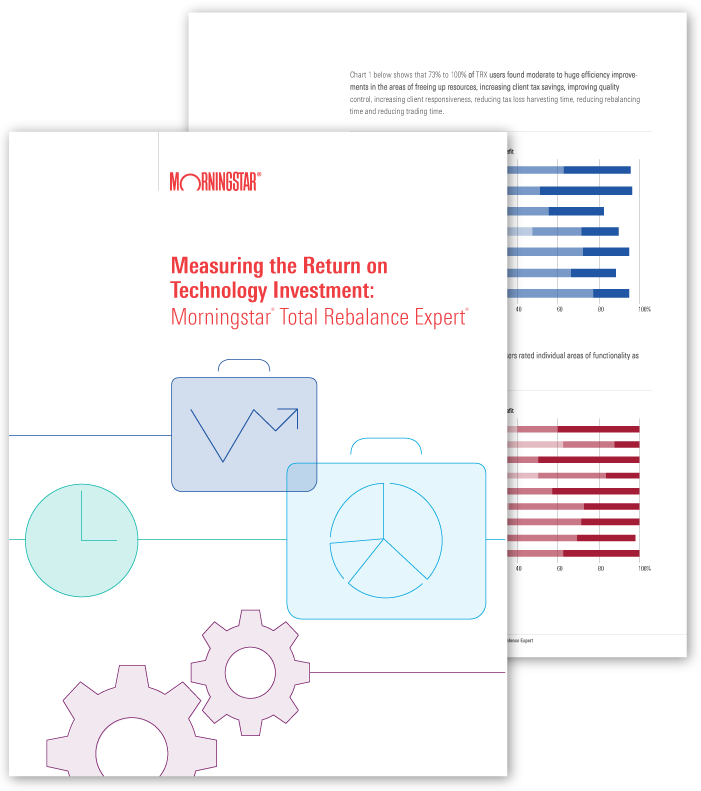 Get Morningstar Total Rebalance Expert through Morningstar Office.SM
All-in-one practice and portfolio management platform for advisors.
Ready to See for Yourself?
Streamline portfolio rebalancing to grow your business.