---
Morningstar Lifetime Index Funds
Morningstar Investment Management LLC and UBS Asset Management are delivering target-date funds with a granular, dynamic asset-allocation process consistent with how investment professionals think about managing other asset pools—such as defined-benefit plans.
For a Range of Employee Populations
Growth Series
Moderate Series
Conservative Series
Morningstar Lifetime Index Funds seek to track the performance of Morningstar's series of target-date indexes, which retirement plan sponsors have long used as a benchmark for their plans. The funds are managed by UBS Asset Management, which has a long track record in managing passive portfolios across asset classes that spans more than three decades.
---
Leadership Perspectives
This collaboration with UBS represents a unique pairing of indexes and personalization, some of our best work yet focused on participant outcomes.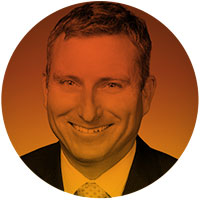 Tom Idzorek
Chief Investment Officer, Retirement
Morningstar Investment Management
Our joint effort defines a unique and thoughtful way to invest, using the most sophisticated and differentiated tools available in today's dynamic market.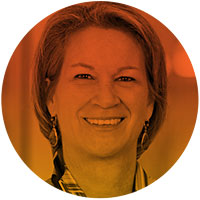 Suni Harford
Head of Investments
UBS Asset Management
Determining a participant population's 'risk capacity' should be the first order of business for sponsors when selecting the appropriate glide path.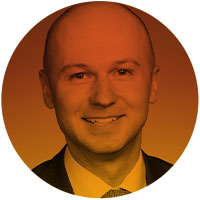 Lucian Marinescu
Portfolio Manager, Head of Target-Date Strategies
Morningstar Investment Management
The Morningstar Lifetime Index Funds (the "Funds") are collective investment funds under the UBS (US) Group Trust (the "Group Trust"). The Funds were created for the collective investment and reinvestment of assets of certain eligible corporate and governmental employee benefit plans pursuant to the Group Trust's Declaration of Trust, as amended and restated from time to time. UBS Asset Management Trust Company ("UBS AM"), an Illinois-chartered trust company, is the trustee of the Group Trust and the investment manager of the Funds. UBS AM is a member of the UBS Asset Management division of UBS Group AG. It has retained Morningstar Investment Managment LLC ("Sub-Advisor"), a registered investment adviser and subsidiary of Morningstar, Inc., to act as its investment subadvisor for the Funds. Morningstar Investment Management acts as a non-discretionary sub-advisor for the Funds by monitoring performance and tracking error of the Funds, and providing recommendations on the ongoing management of the Funds. Morningstar Investment Management is not acting in the capacity of advisor to individual investors. Morningstar Investment Management also assists UBS Global AM with the marketing and promotion of the Funds. The Morningstar Lifetime Allocation Indexes (the "Indexes") are service marks of Morningstar, Inc. and have been licensed for use for certain purposes by UBS AM. The Funds are not sponsored, endorsed, sold or promoted by Morningstar, Inc. and Morningstar, Inc. makes no representation regarding the advisability of investing in the Funds. The Morningstar name and logo are registered trademarks of Morningstar, Inc. Morningstar, Inc. and its subsidiaries are not affiliated with UBS AM or its affiliates. There is no guarantee that a Fund will actually achieve any objectives, performance expectations, risk or return targets set forth in this document, the Fund's disclosure document or elsewhere. Before selecting the Funds as an investment option, plan sponsors should carefully consider the Funds' investment objectives, risk factors, and charges and expenses. Plan sponsors should carefully read the Group Trust's Declaration of Trust and the Funds' disclosure documents before selecting the Funds. Risks associated with an investment in a Fund, include, without limitation: new fund risk, target date fund risk, management risk, index tracking risk, risk of loss, market risk, equity risks, fixed income risks, foreign country and emerging markets risks, inflation-linked instruments risk, high yield bond risk, currency risk, commodities risk, and derivatives risk. The values of the Funds will fluctuate up to and after their target dates. There is no guarantee the Funds will provide adequate income at or through retirement. There is no guarantee that the Funds will actually achieve any objectives, performance expectations, risk or return targets. Diversification and asset allocation strategies do not ensure a profit and cannot protect against losses in a declining market. Units of a Fund are not deposits or obligations of UBS AM, its affiliates or any bank. The units and the value of a Fund are not guaranteed by the Federal Deposit Insurance Corporation or by any other governmental agency. The information contained in this document does not constitute a distribution, nor should it be considered a recommendation to purchase or sell any particular security or fund. The Funds are not mutual funds and are registered as investment companies under the Investment Company Act of 1940, as amended. In addition, the offering of participation units in the Funds is not registered under the Securities Act of 1933, as amended, or any state securities laws. The offering and sale of the participations in certain jurisdictions may be restricted by law. The Funds may, in addition to other investments, invest in futures contracts, securities futures contracts or products, derivatives, and other similar investments. UBS AM has claimed an exclusion from the definition of the term "commodity pool operator" under the Commodity Exchange Act of 1936, as amended, pursuant to Regulation 4.5 of the Commodity Futures Trading Commission (CFTC); therefore, UBS AM is not subject to registration or regulation as a "commodity pool operator". The views and opinions of Morningstar, Inc. or its affiliates are not necessarily those of UBS AM or its affiliates. All information and opinions are subject to change without notice.