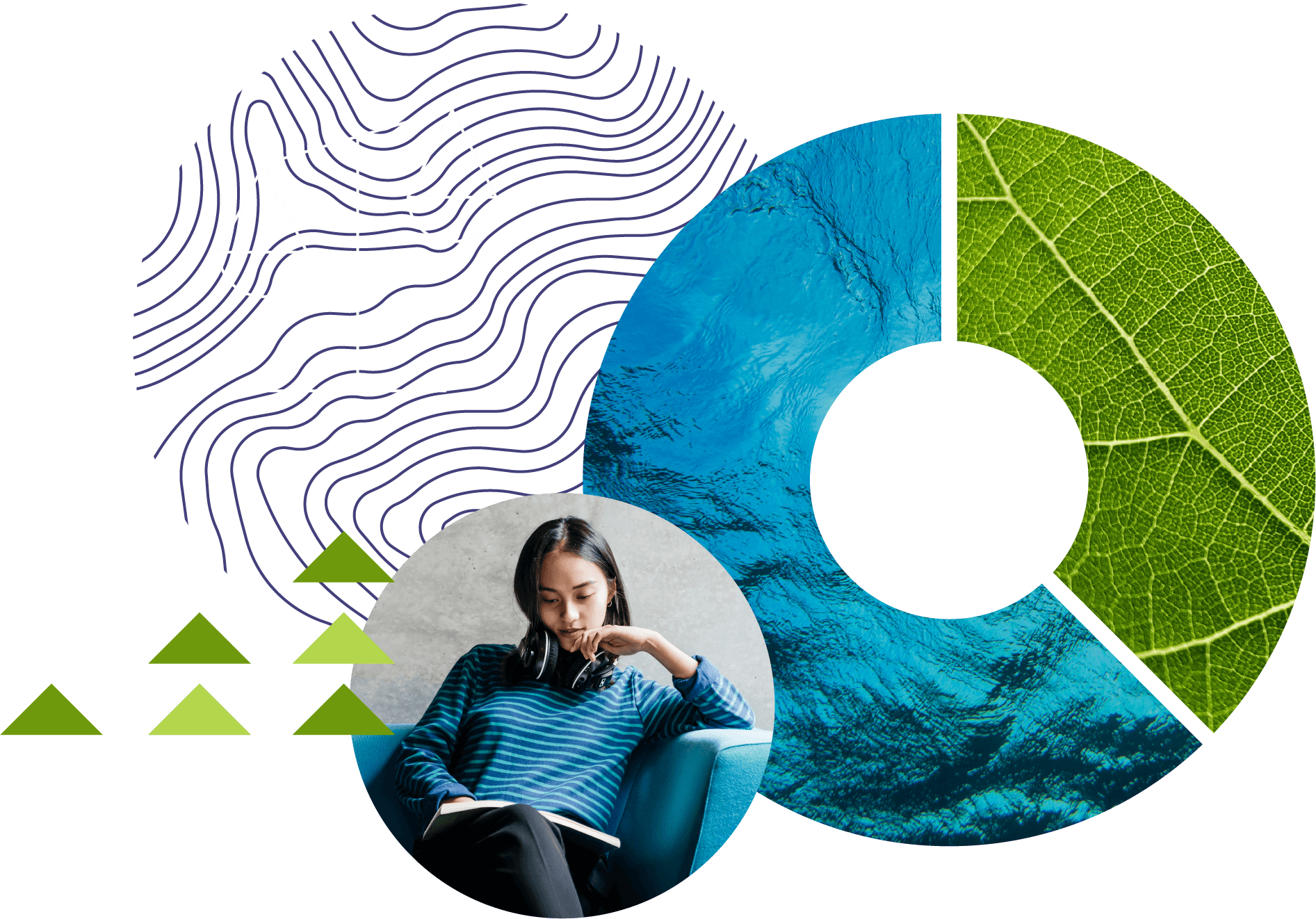 A retirement plan for a modern world.
The Morningstar
®

ESG Pooled Employer Plan
We believe sustainable investing represents a new approach for long-term investing—one that recognizes how environmental, social, and governance (ESG) factors can impact investors' portfolios and how your employees save for the future.
Powered by Morningstar Investment Management LLC and PAi Retirement Services, the Morningstar ESG Pooled Employer Plan (PEP) will embrace this thinking while leveraging a new retirement plan model that's designed to connect more businesses with the retirement benefits their employees need.1
Powered by Experienced Providers
Together, we believe we're uniquely positioned to offer this plan to your workforce.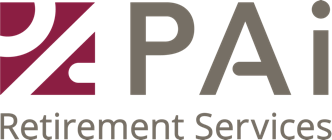 PAi serves as the Pooled Plan Provider, holding ownership of the overall operation and management of the plan.

Morningstar Investment Management LLC serves as the 3(38) investment manager, creating and managing the plan lineup.
Why Choose ESG Funds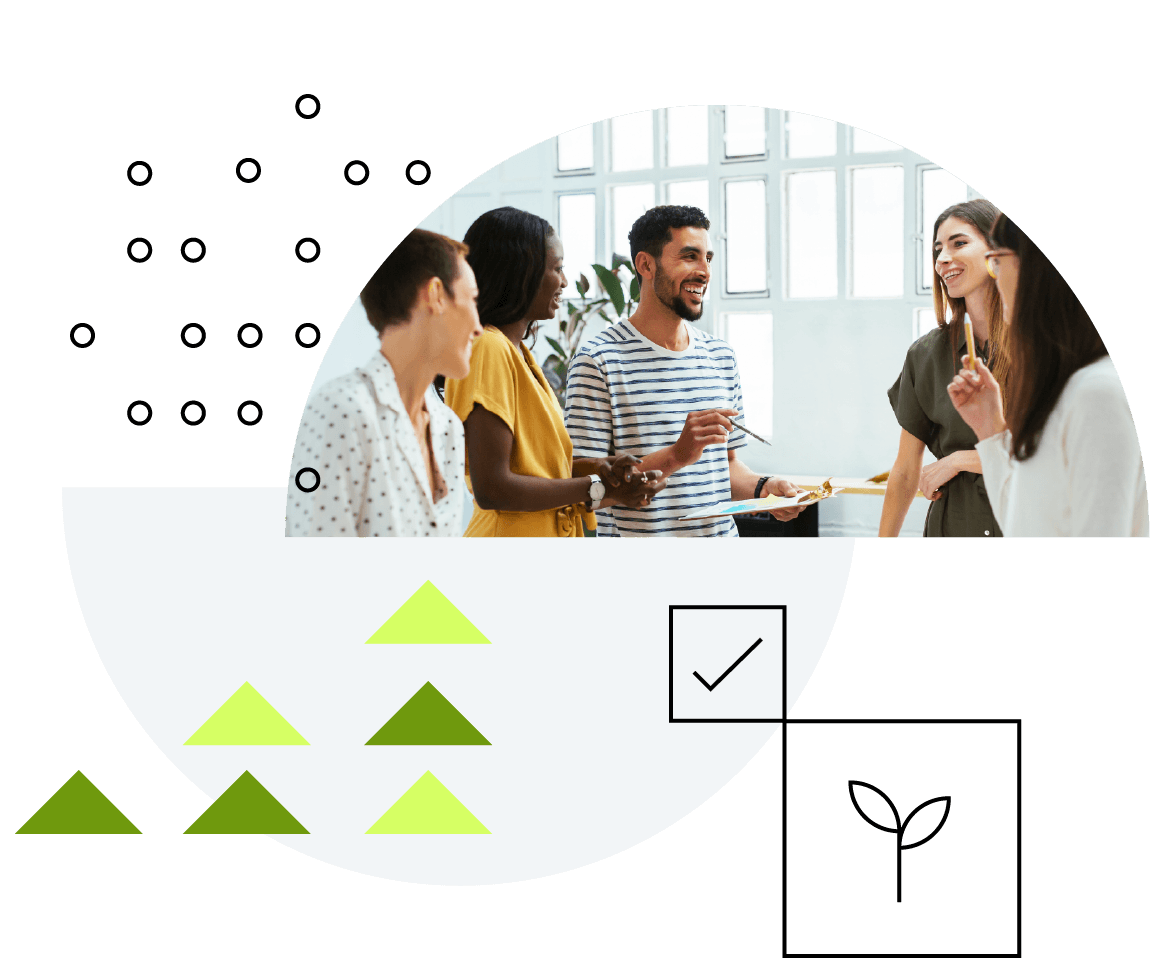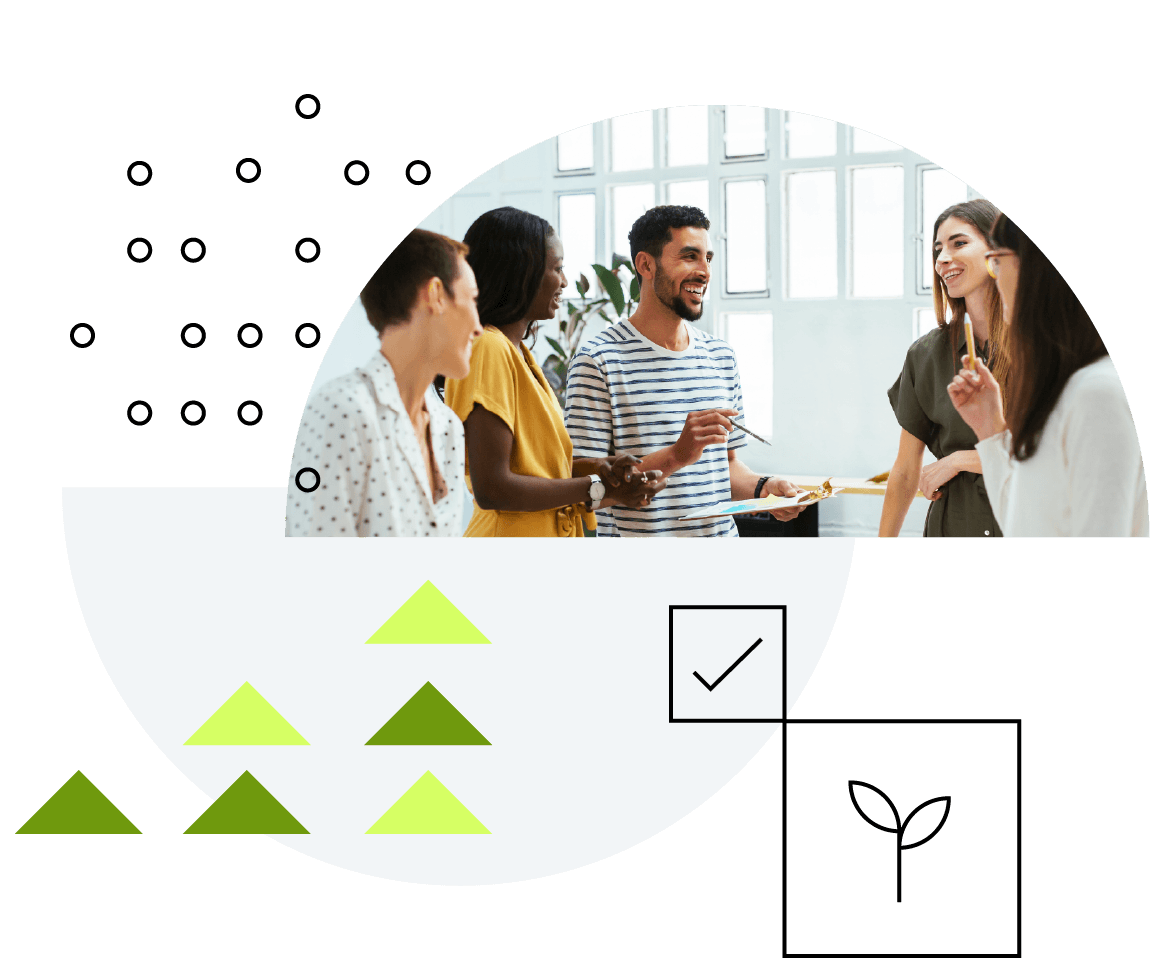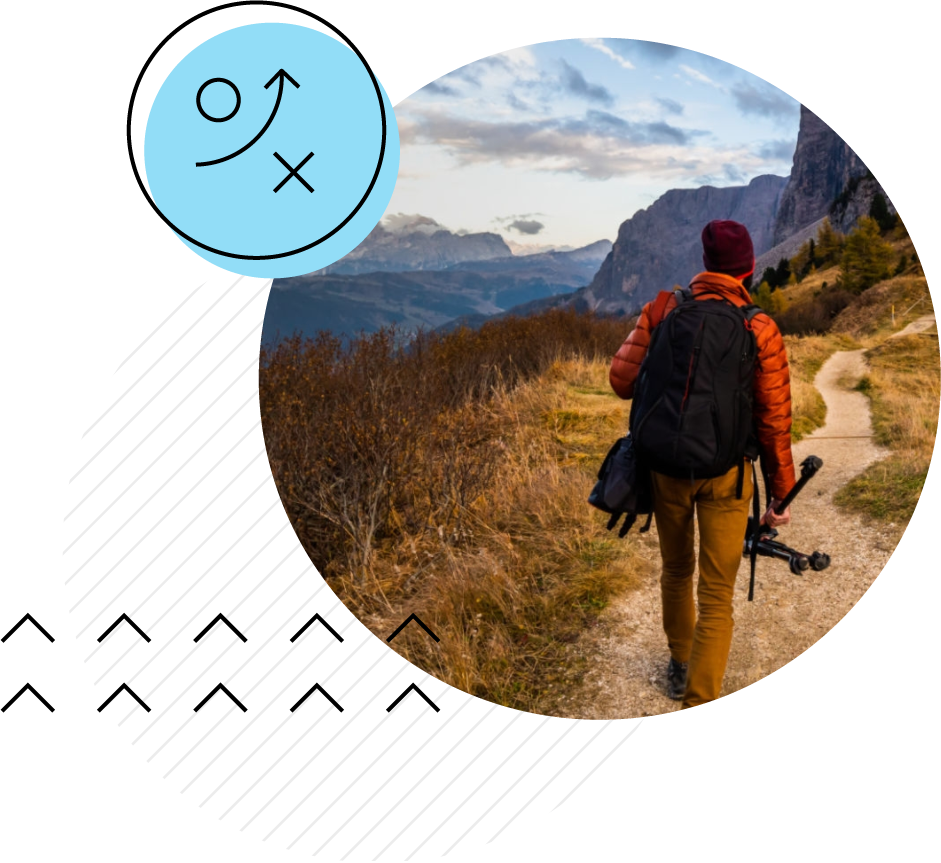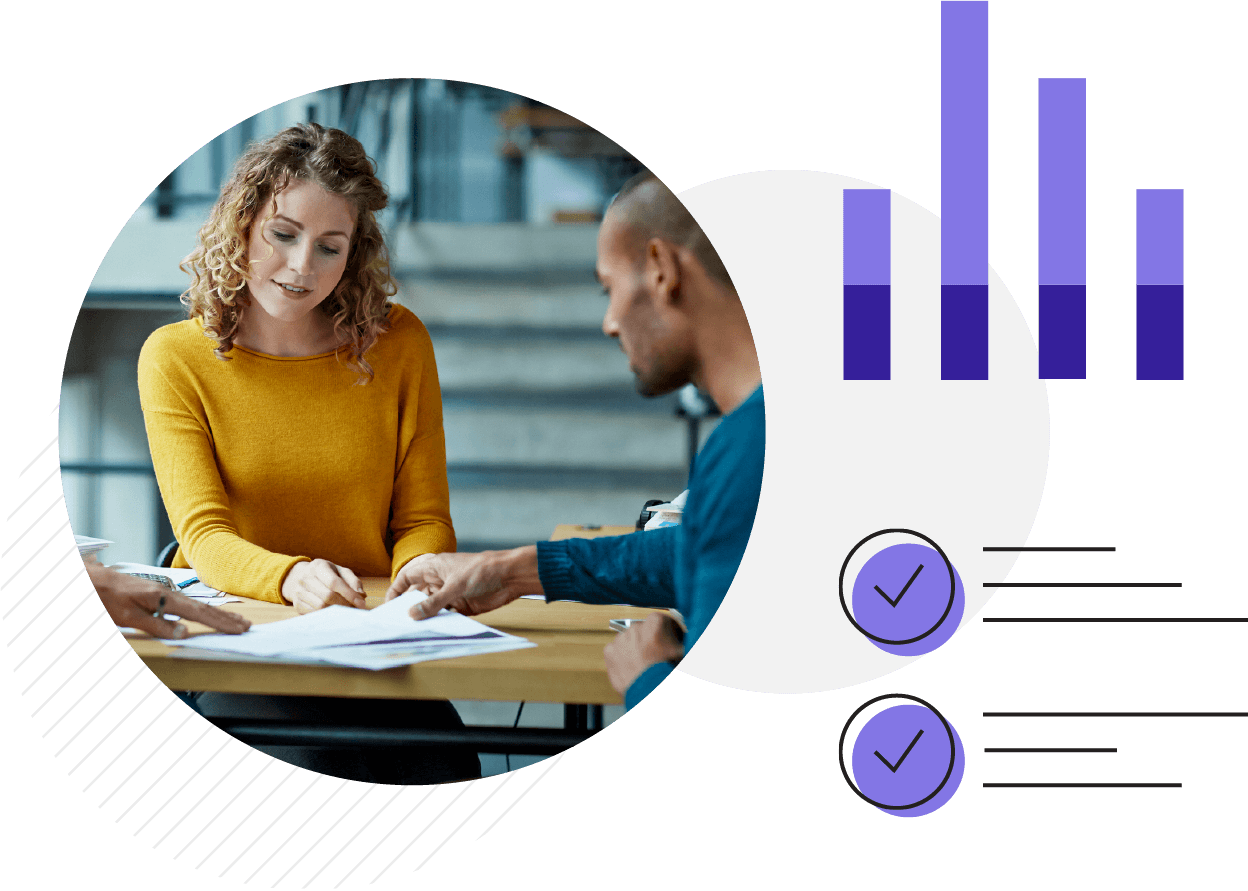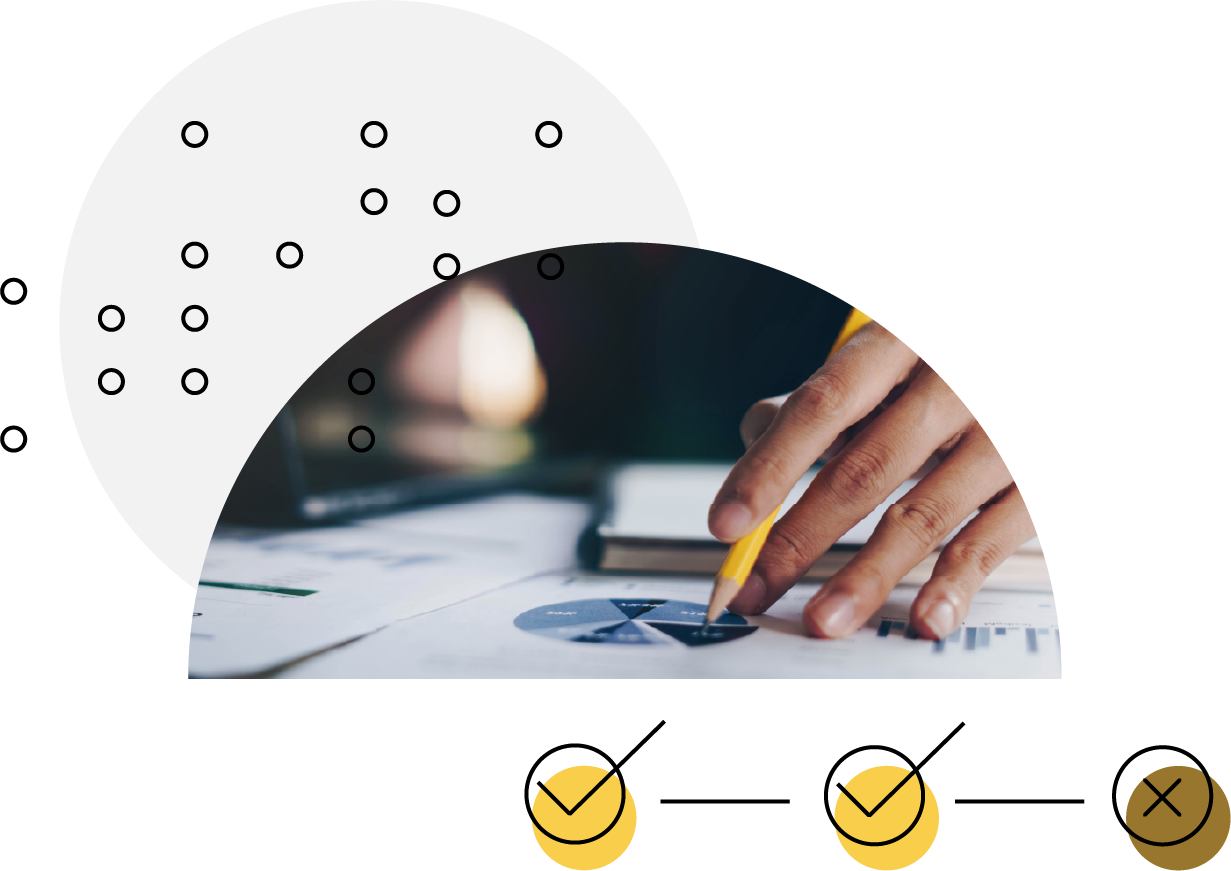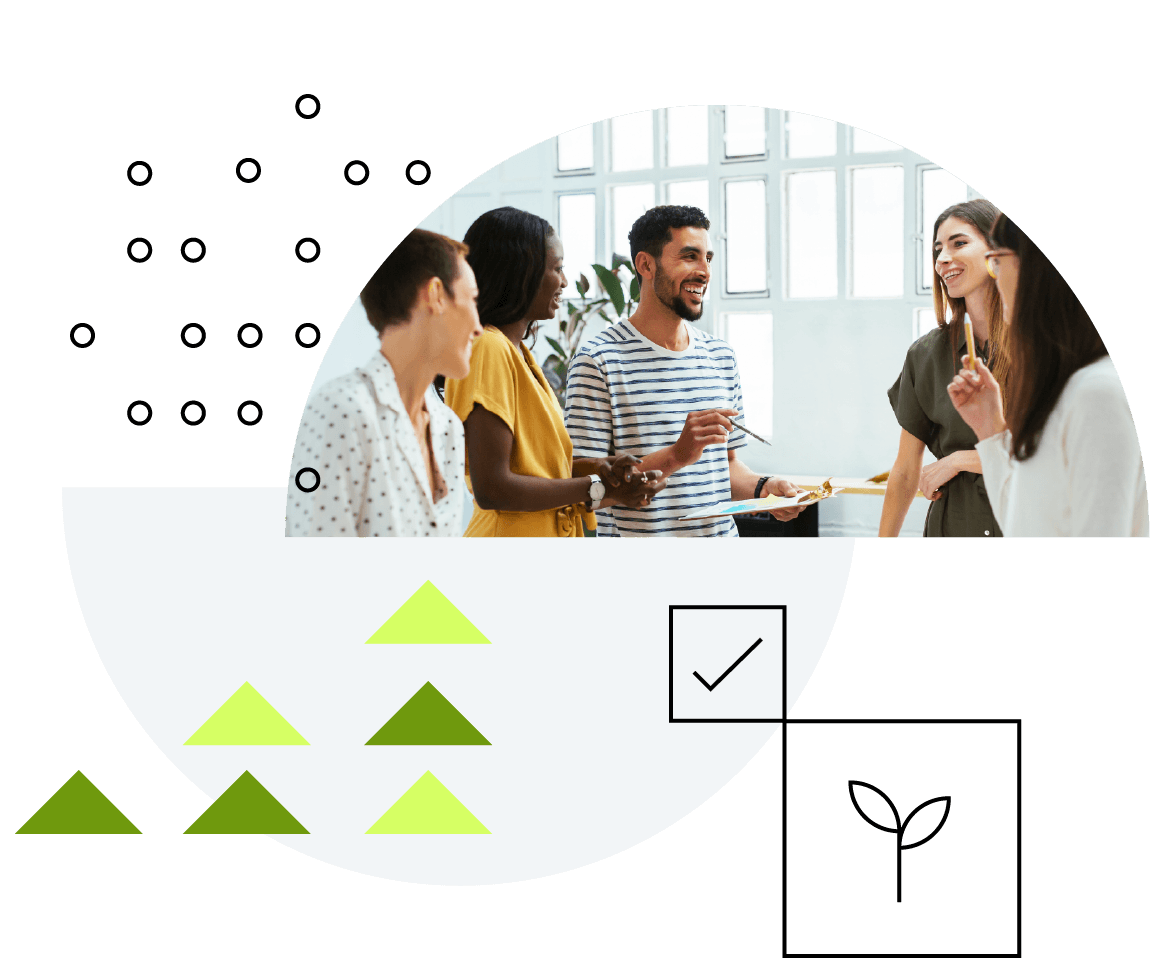 Helping Your Employees Limit ESG Risks
Studies have shown investments that incorporate ESG considerations have the potential to deliver comparable, and in some cases higher, returns than those that don't.2,3
Our approach selects funds that work to mitigate environmental, social, and governance risks while meeting our rigorous selection criteria for retirement investments.4 This ESG assessment augments our standard investment process and doesn't replace screens for other factors like performance, manager tenure, or fund track record.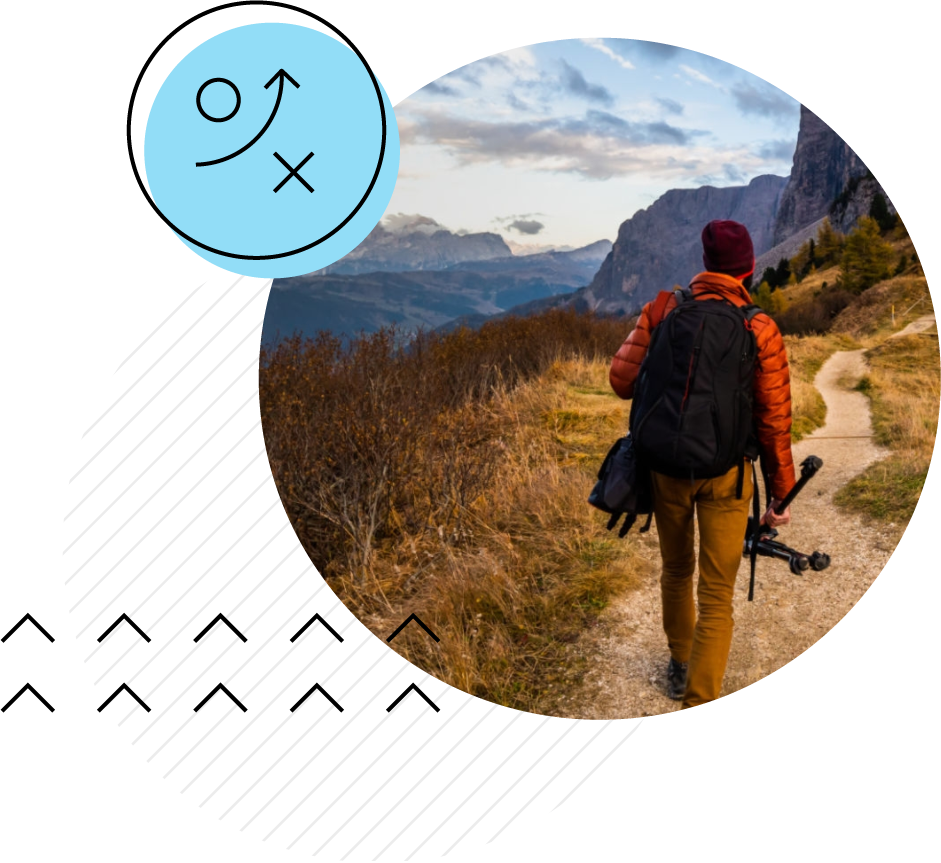 A New Kind of Retirement Plan
Offering a retirement plan can help your employees reach their financial goals while helping your business attract and retain top talent. Plus, PEPs are a new kind of retirement plan designed to be easier for businesses to offer and manage compared to traditional plans by:
Offsetting employer fiduciary and administrative responsibilities and potentially lowering costs

Minimizing employer responsibilities as most are handled by PEP service providers—including 5500 filings, fidelity bond requirements, and annual committee meetings

Providing access to share classes that may not be available to smaller plans, potentially lowering investment fees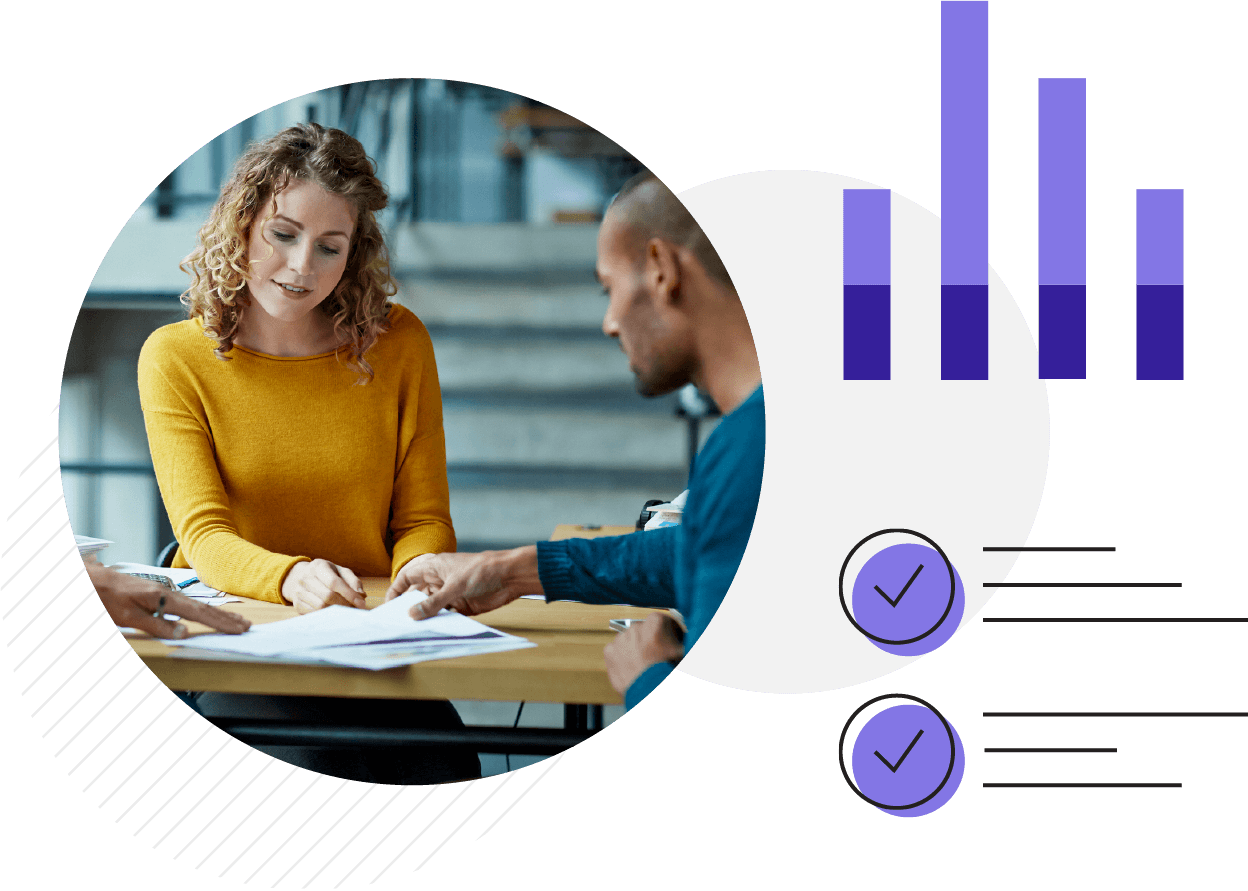 Features of the Morningstar ESG Pooled Employer Plan
PEP design that's intended to simplify administration, fiduciary duties, and costs

ESG-focused investment lineup built and monitored by Morningstar Investment Management2, including a custom target-date product and comprehensive reporting on investment decisions

CoPilot, a service by PAi that helps plan participants make informed retirement savings decisions through their unique Years of Retirement tool and built-in savings alerts and nudges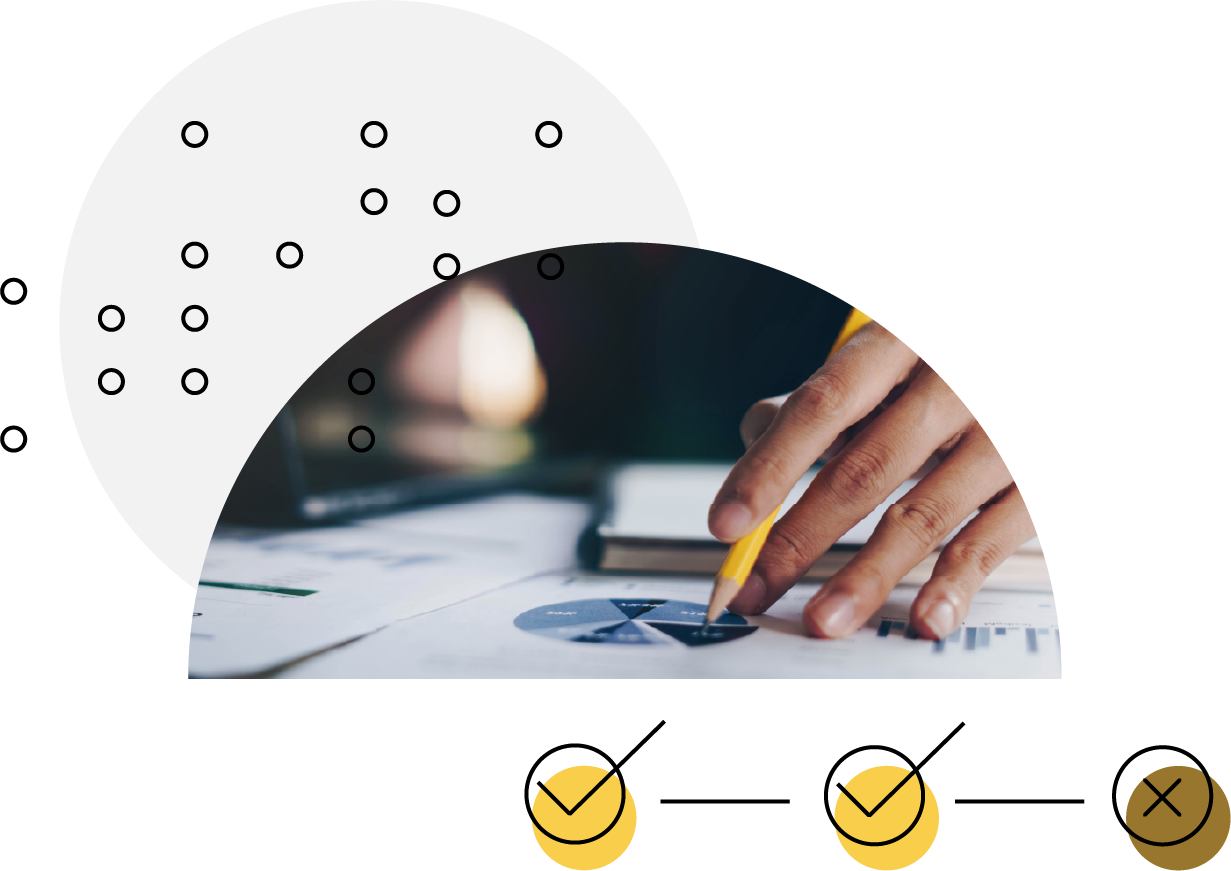 Rigorous Selection Process
In building a lineup that limits the investor's ESG risk, we follow the same investment-selection process we use when building out a traditional lineup. That starts with an assessment of everything from the fund's expenses and performance patterns to its portfolio characteristics and manager track record. From there, we conduct interviews with the fund managers to determine how they incorporate ESG considerations into their investment processes. We also review each fund's Morningstar Sustainability Rating, ignoring any fund that does not have four or five globes, a rating which indicates a fund with a lower ESG risk relative to its peers.
Our objective is to create as close to a complete ESG-focused lineup as possible, though certain asset classes might be used where no ESG investment option exists in the market but are needed to help participants diversify their portfolios.
See our methodology document for more information.
Take a Closer Look
Explore these resources to get a closer look at the Morningstar ESG Pooled Employer Plan.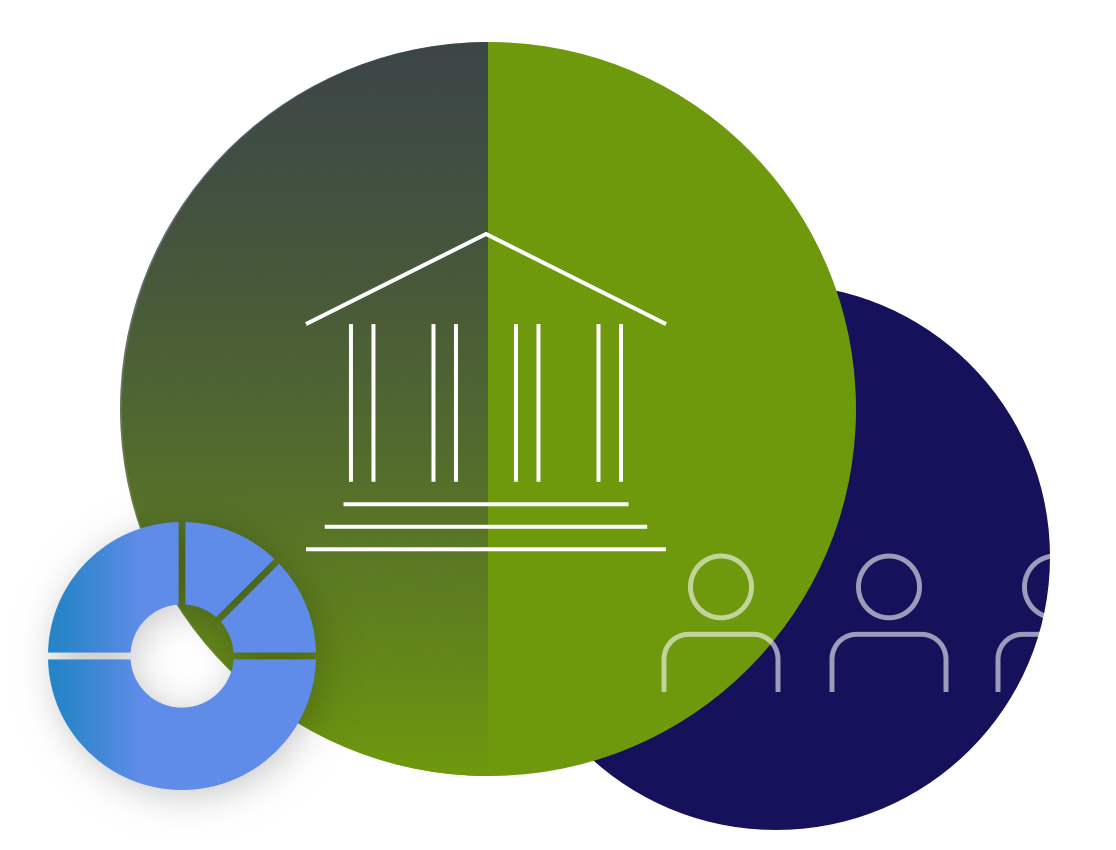 Connect With Us
The Morningstar ESG Pooled Employer Plan is expected to launch early 2022, pending final guidance from the U.S. Department of Labor on the use of environmental, social, and governance (ESG) information to select investments for retirement plans. Get in touch with a specialist today to learn more about the plan and how you can be one of the first to sign up next year.
1 Morningstar Investment Management applies the same stringent investment quality standards we apply to all the lineups we create, but with the addition of screens and qualitative assessments for environmental, social, and governance considerations where relevant. To note, certain kinds of investments included in the lineup, such as TIPs or money market funds, do not by their nature have features that would qualify them as ESG-related. ESG assessments are not applicable to these types of investments.
2 Jon Hale (2020) Sustainable Equity Funds Outperform Traditional Peers in 2020, Morningstar.com, Morningstar, Inc., https://www.morningstar.com/articles/1017056/sustainable-equity-funds-outperform-traditional-peers-in-2020
3 Gunnar Friede, Timo Busch & Alexander Bassen (2015) ESG and financial performance: aggregated evidence from more than 2000 empirical studies, Journal of Sustainable Finance & Investment, 5:4, 210-233, DOI: 10.1080/20430795.2015.1118917
4 While our objective is to create as close to a complete ESG lineup as possible, certain asset classes might be used where no ESG investment option exists but are needed to help participants diversify their portfolios.
©2021 Morningstar Investment Management LLC. All Rights Reserved. The Morningstar name and logo are registered marks of Morningstar, Inc. Morningstar Investment Management LLC is a registered investment adviser and subsidiary of Morningstar, Inc.
The information contained herein is the proprietary material of Morningstar Investment Management. Reproduction, transcription, or other use, by any means, in whole or in part, without the prior written consent of Morningstar Investment Management, is prohibited. Opinions expressed are as of the current date; such opinions are subject to change without notice. The information, data, analyses, and opinions presented herein do not constitute investment advice, are provided solely for informational purposes and therefore are not an offer to buy or sell a security.
This commentary contains certain forward-looking statements. We use words such as "expects", "anticipates", "believes", "estimates", "forecasts", and similar expressions to identify forward-looking statements. Such forward-looking statements involve known and unknown risks, uncertainties and other factors which may cause the actual results to differ materially and/or substantially from any future results, performance or achievements expressed or implied by those projected in the forward-looking statements for any reason.
Morningstar Investment Management has entered into a sub-advisory agreement with Morningstar Research Services LLC, an affiliate of Morningstar Investment Management and a registered investment adviser, pursuant to which Morningstar Research Services will perform services and other obligations on behalf of Morningstar Investment Management. Notwithstanding such agreement, Morningstar Investment Management will be the responsible party and the 3(38) investment manager with respect to the plan lineup services described herein and is fully responsible for the proper performance by Morningstar Research Services of the services to be rendered by as a sub-adviser to Morningstar Investment Management.